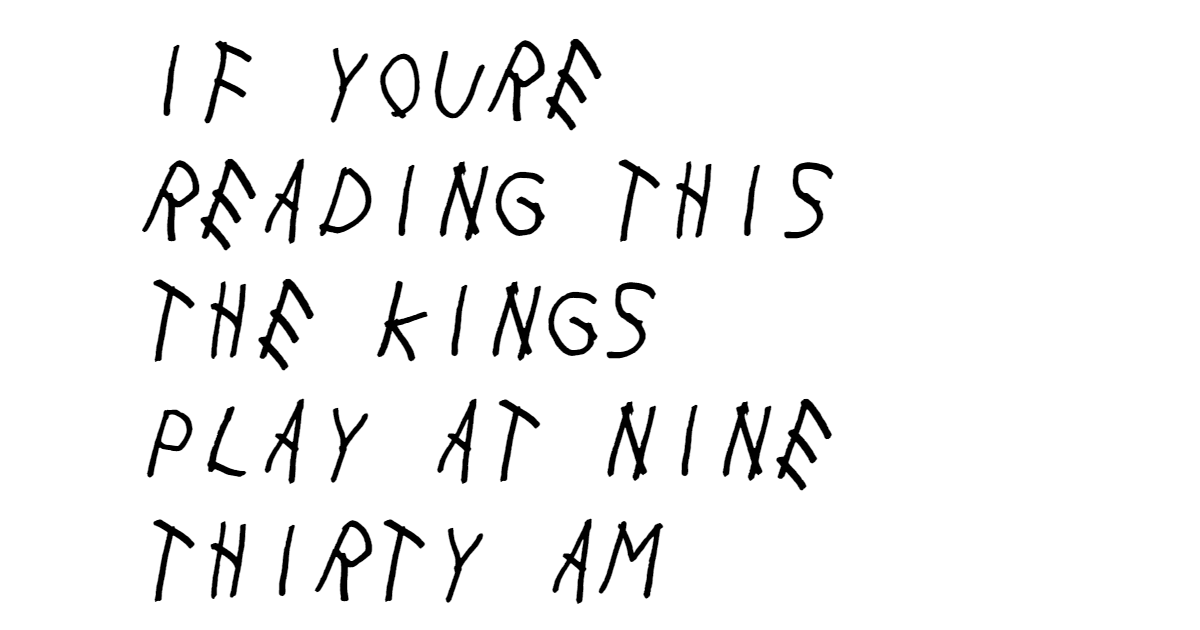 I would wish a good evening to all my late night lurkers that might be catching this piece as soon as it's published, but let's face it: if you're on The Kings Herald on a Friday night, you're an American in quarantine and you need more than my wishes could even get you. So instead, I'm just going to straight up ignore you (and the slow, salty tears I didn't see rolling down your cheek) and instead I'll say to all my early risers: Good Morning! It's Scrimmage #2 for the Sacramento Kings, no one has gotten injured in the last 48-ish hours AND it sounds like if everything goes as planned, Harrison Barnes and De'Aaron Fox should be available for action during the Kings eight official games in Orlando. Before that though, the Kings have a West Coast morning match-up against the reigning MVP, Giannis Antetokounmpo and his band of Finals favorites, the Milwaukee Bucks! Let's talk Kings basketball!
When: July 25nd - 9:30 am PST
Where: "The Arena", ESPN Wide World of Sports Complex, Kissimmee, FL
TV: NBCSCA
Radio: KHTK Sports 1140 AM
For Your Consideration
There's only so much that should be taken away from the Kings first scrimmage to be then be extrapolated onto how the Kings might run the next two games. Obviously the mitigation of injury and trying to get the minds of these guys back into the playbook after taking four months off comes first, but past that, it's a lot of hoping for individuals catching a rhythm in a new setting, with zero fans and somehow even greater pressure than usual. So here's a few takeaways from the first scrimmage against the Heat and what we might just want to keep an eye out for. I don't mean staring intently at the horizon with a weathered eye but more, casually swiveling your eyes about from time to time, some light peripheral vision work.
1) Bogdan Bogdanovic struggled in his first game back from the break, with some silly fouls and poor shooting to boot. With three points on 1-5 shooting, lets see if he can use this next game to keep pace with Buddy Hield, who struggled early but ended up with 19 points (and three ugly turnovers). The Kings have some time to get back in rhythm, but boy would it have been nice to see a Bogi with rest come out firing on all cylinders right out of the gate. Buddy's struggles early could easily be given over to "well yeah, the dude had Coronavirus!" but Bogi laid a bit of an egg in this one. It happens to the best of us.
2) DaQuan Jeffries earned some extra run with his 12 points on 5-6 shooting against the Heat on Wednesday, by being active on the defensive end and hitting shots when they were needed. While only 6'5, he's got some long arms on him and the highlight of the game was a really nice play they ran to get Jeffries an open alley-oop slam off of a back door cut. With news that Harrison Barnes is soon to arrive in the Kings lineup, Jeffries might be the odd man out sooner than later, but I'd love to see this kid get at least two more games of real run time before going into the off-season.
3) The Heat started out hitting seven of their first eight shots, all three pointers, and as much as you can chalk that up to Duncan Robinson being automatic from deep, he was also left wide, wide open on many of them. There's obviously going to be an adjustment period for all teams when it comes to their new surroundings but apparently this venue is already being hyped as a shooters gym by some of the league's best and if the Kings want to keep their middle-of-the-pack defensive averages when it comes to guarding the three point line, they're going to really have to tweak this thing on the fly. The other edge to this sword is obviously that the Kings were the 11th best three point shooting team in the league during the season and as soon as the rust comes off, they have plenty of options to get hot and bomb from deep. The game against Miami was Duncan Robinson's to get hot, but with any luck, the Kings will pick up on that shooter's touch too.
With the Bucks, there's one person in which you have to watch out, the man that affects everything that they do: FRANK MASON! That man went 7/8 from the free throw line and ended up with 12 points and a steal during their scrimmage against the Spurs. Miss you, bud.
We all know how this is going to go. Sure, Giannis has been hyping is three point shooting coming into the Orlando bubble but the truth is, the man could pull a Ben Simmons and shoot zero three points and still end up as the league MVP by a large margin. He's amazing, he's a monster and he will not be denied. Look for Khris Middleton to come out firing, watch how Bucks coach Mike Budenholzer uses Donte DiVincenzo to create havoc for opposing guards on both ends of the floor and watch George Hill be a basketball player again and not whoever that was that donned Kings colors a few years back. It's astonishing, he looks like he might even care a bit.
Prediction
Bogdanovic scores 45 points in two quarters. Giannis scores 60.
Kings: 114, Bucks: 109