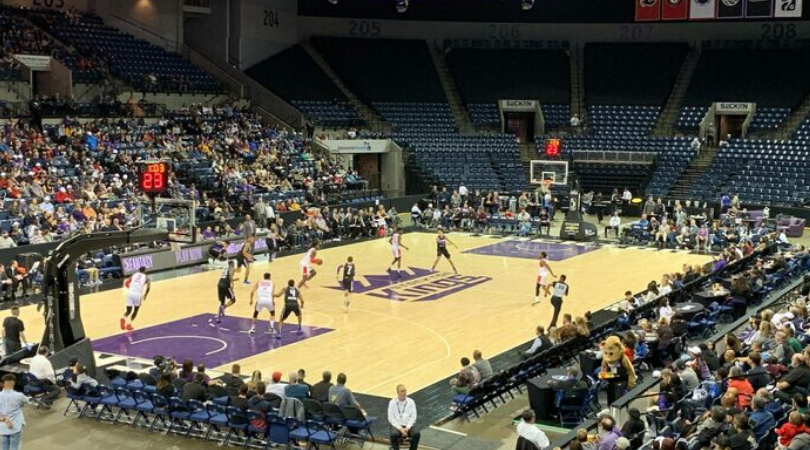 The G-League named former Stockton Kings player Gabe Vincent the Most Improved Player of the 2019-20 season.
Vincent played for Stockton last season, where he battled through injuries and featured in 24 games. In those games, Vincent averaged 8.8 points, 2.3 rebounds, 2.6 assists while shooting 37.8% from the field and 29.1% from deep.
When the 6'3€ guard became healthy to start the new campaign, he completely revamped his game and earned his status as one of Stockton's best players. Vincent transformed into a sharpshooter from beyond the arc as he averaged 23.4 points, 3.8 rebounds, 2.5 assists and 1.3 steals while hitting 46.9% of shots from the field and 42.1% from three. The impressive fact about his increased three-point clip was that he attempted 10.5 shots a game, converting on high volume.
After 20 games with Stockton, Vincent began catching the eye of national folks and that's when the Miami Heat signed him to a two-way deal. Vincent spent some time with the Heat, but mainly featured for the Sioux Falls Skyforce.
Vincent's production took a slight dip in 11 games played with the Skyforce, where he averaged 16.4 points, 1.8 rebounds and 2.0 assists on 38.9% shooting from the field and 36.9% from three on 10.1 attempts a game.
The UC Santa Barbara product featured in six games with the Heat, but saw minimal playing time (7.0 minutes per game). In those minutes, Vincent averaged 2.0 points, 0.5 rebounds and 0.5 assists on 21.1% shooting and 25% from deep.
The NBA numbers aren't what Vincent would've hoped to produce in the small time he had, but he absolutely crushed it in the G-League when healthy.