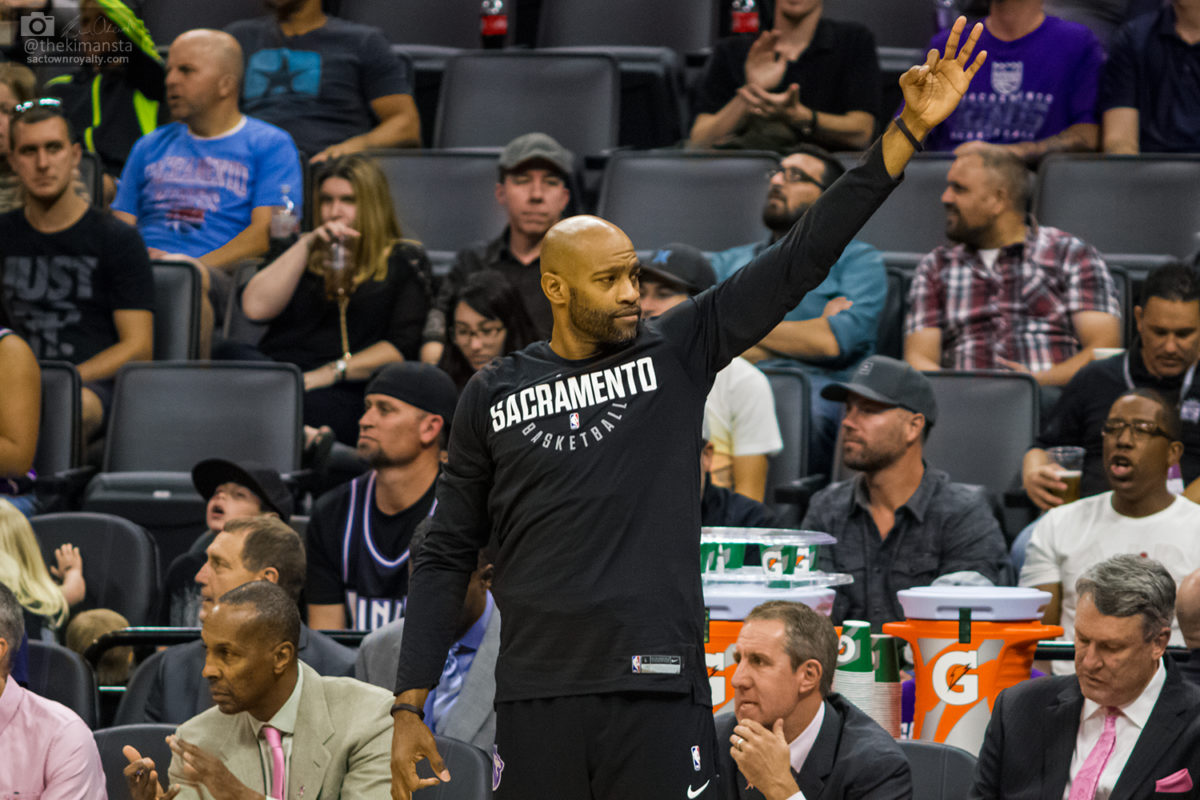 Editors Note: TKH underwent site repairs yesterday that resulted in issues with some users being unable to log in, and impacted our ability to post articles. We worked as hard as we could to wrap it up and resolve the issue, and we are back now. Thanks for your patience.
On an episode of ESPN's The Jump back in June of 2019,Vince Carter loosely announced that the 2019-20 NBA season would be the final chapter of his impressive 22 year professional basketball career. The COVID-19 pandemic robbed Carter of a proper sendoff, but he was never really interested in that kind of farewell tour, anyway.
Vinsanity made the inevitable official on Thursday morning in an episode of his podcast, Winging It With Vince Carter, where he announced his retirement, on his terms, for the first time.
After 22 years, Vince Carter has announced his retirement.

Full #WingingItPod: https://t.co/rZcsbBRXQ1 pic.twitter.com/0YT8F2Poc5

— #RingerNBA (@ringernba) June 25, 2020
Vince Carter is most known for the prolific dunking, flashy offense, and scoring prowess he displayed during his prime years with the Toronto Raptors and New Jersey Nets. His dunk contest performances are legendary, and you could make a serious argument that he was the best dunker, both in game and in contest, that the NBA has ever seen. There is a very, very short list of NBA peers that could even enter the conversation.
Carter was a wildly entertaining basketball player throughout his prime, but I grew to appreciate the contributions he made during the twilight of his career even more. He didn't ring chase, not that I really have a problem with that concept, but it was a markedly different approach to his final years than so many fellow NBA veterans.
Above the ring, he still wanted to play basketball. The driving force behind his decision to sign with non-contenders like the Kings, and then the Hawks, was playing time and an on-court role, and what's even more impressive is that he was earning those minutes. They weren't granted to him because his name was Vince Carter.
I don't want to overstate his contributions in Sacramento, but he was still a reasonably effective basketball player here at 41. That's pretty incredible, and testament to both his work ethic and dedication to keeping his aging body healthy enough to compete at the highest level.
This was a small moment, but something that sticks out to me from Carter's time in Sacramento was how much the Young Superteam enjoyed his company. Bogdan Bogdanovic swiping his signature 'crank it up' celebration after a dunk against the Celtics is a perfect example of that relationship. It was just fun having a guy like Vince Carter in this city.
https://www.youtube.com/watch?v=_HAvYujuPA0
Kings players loved playing with him, Kings fans loved cheering for him, and I will look back at his run in Sacramento fondly. Vince Carter, good King. See you in the Hall of Fame.