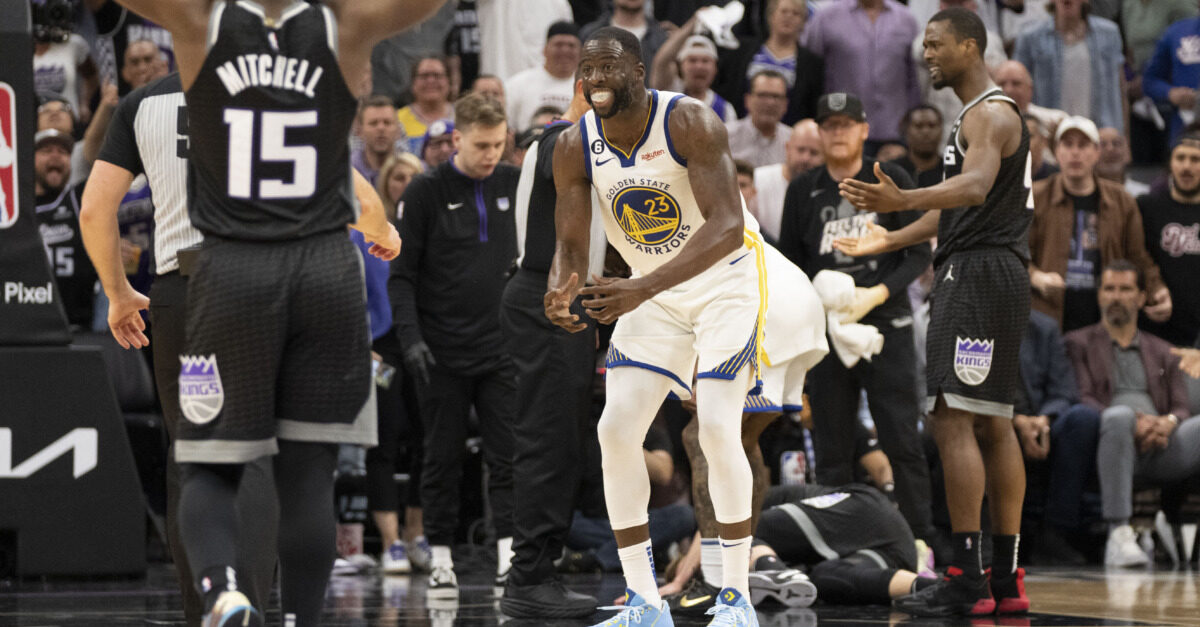 Domantas Sabonis underwent X-Rays following an incident in Game 2 on the Western Conference Playoffs in which Draymond Green stomped on Sabonis' chest. Draymond Green was ejected for the incident.
The stomp that got Draymond ejected pic.twitter.com/1xtDYa0oQB

— Sara Hodges KOVR (@saratalkssports) April 18, 2023
Luckily, ESPN's Adrian Wojnarowski reports that the X-rays came back negative and Sabonis has no serious injuries:
X-rays returned negative on Sabonis' sternum and it appears he's avoided injury, source tells ESPN. He will undergo additional testing on Tuesday as a precaution. https://t.co/7gmm172EG8

— Adrian Wojnarowski (@wojespn) April 18, 2023
Sabonis continued to play after the incident, and in a post game interview he downplayed the incident as simply being "playoff basketball".
Despite Sabonis taking the high road, Draymond Green attempted to deflect blame onto Sabonis:
"My leg got grabbed. Second time in two nights. Referees just watch it."

-Draymond talks about his flagrant on Sabonis pic.twitter.com/ywIMKFKHYo

— Bleacher Report (@BleacherReport) April 18, 2023
Various replays call into question whether Sabonis' grab was even intentional:
THIS ANGLE MAKES IT EVEN WORSE.
pic.twitter.com/HepzLGhEiJ

— Joy De'Angela (@joydeangela) April 18, 2023
After the Game, Alex Len chimed on in the play:
"It was obvious. I think it was a dirty play."

Alex Len discusses Draymond's stomp pic.twitter.com/CXKu3d9HSs

— Kings on NBCS (@NBCSKings) April 18, 2023
Given Draymond Green's history of dirty plays, his egging on of the Golden 1 Center crowd as Sabonis lay on the ground in pain, and the egregious nature of the incident, Green absolutely deserves a suspension of some sort.
Personally, I doubt the league will suspend Draymond. He regularly gets away with outlandish behavior, and berates refs in a manner that would get any Kings player ejected. The league will likely continue its double standard in allowing Draymond to live by his own set of rules.
To expect anything more than a token fine is ignorant of both the league's history of dealing with Draymond and the league's history of fairly protecting the Sacramento Kings.
The good news is Sabonis is ok. The Kings play the Warriors next on Thursday, April, 20th.