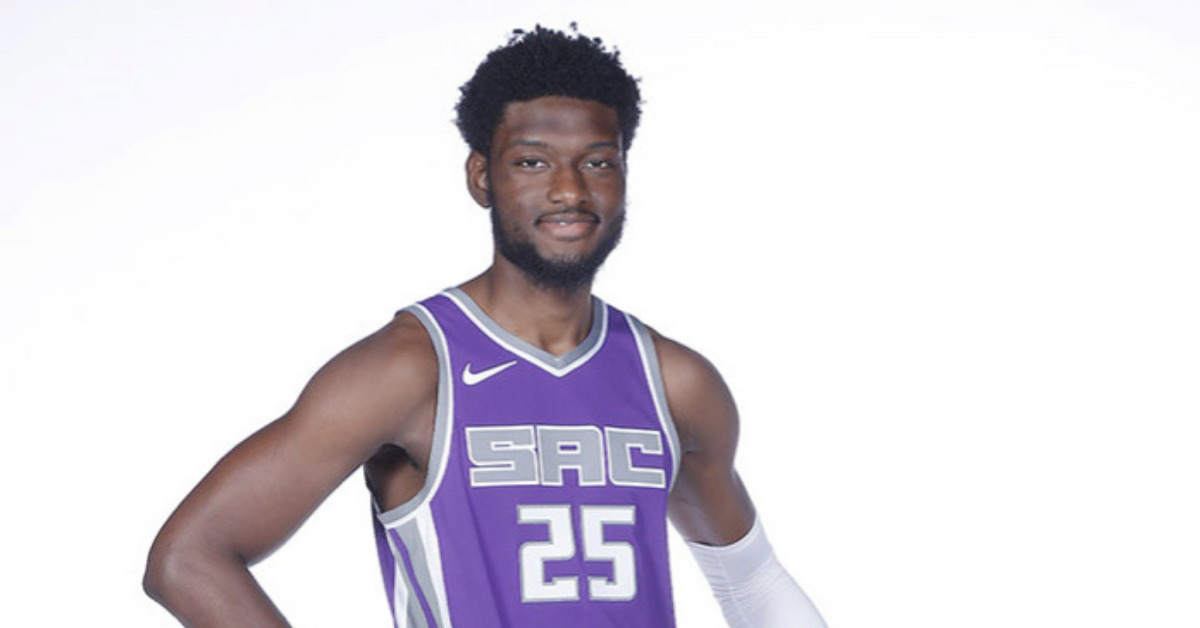 Sacramento Kings big man Chimezie Metu will miss several weeks with broken wrist, according to the Sacramento Bee's Jason Anderson. Metu was injured by Jonas Valanciunas' cheap shot.
On the play in question, Metu threw down a big dunk on Jonas and then hung on the rim to wait for Valanciunas to move so there would be a clear landing spot. Instead, the Grizzlies big man felt Metu was trying to show him up, so Jonas hooked Metu's leg and spun, throwing him to the floor.
Chimezie Metu went for a ride after this dunk 🤠 pic.twitter.com/xSjy9AFcYp

— Kings on NBCS (@NBCSKings) February 15, 2021
After the play NBA officials assessed a technical foul on Valanciunas, but decided that pulling a player from the rim and throwing him to the ground is not a flagrant foul. In a league full of maddeningly inconsistent rules, that decision still stood out as baffling.
We're still waiting on an official injury update from the Kings, as well as a recovery timeline.
Metu has appeared in 11 games this season, and is averaging 3.4 points, 2.1 rebounds, and 0.5 blocks in 6.5 minutes per game.