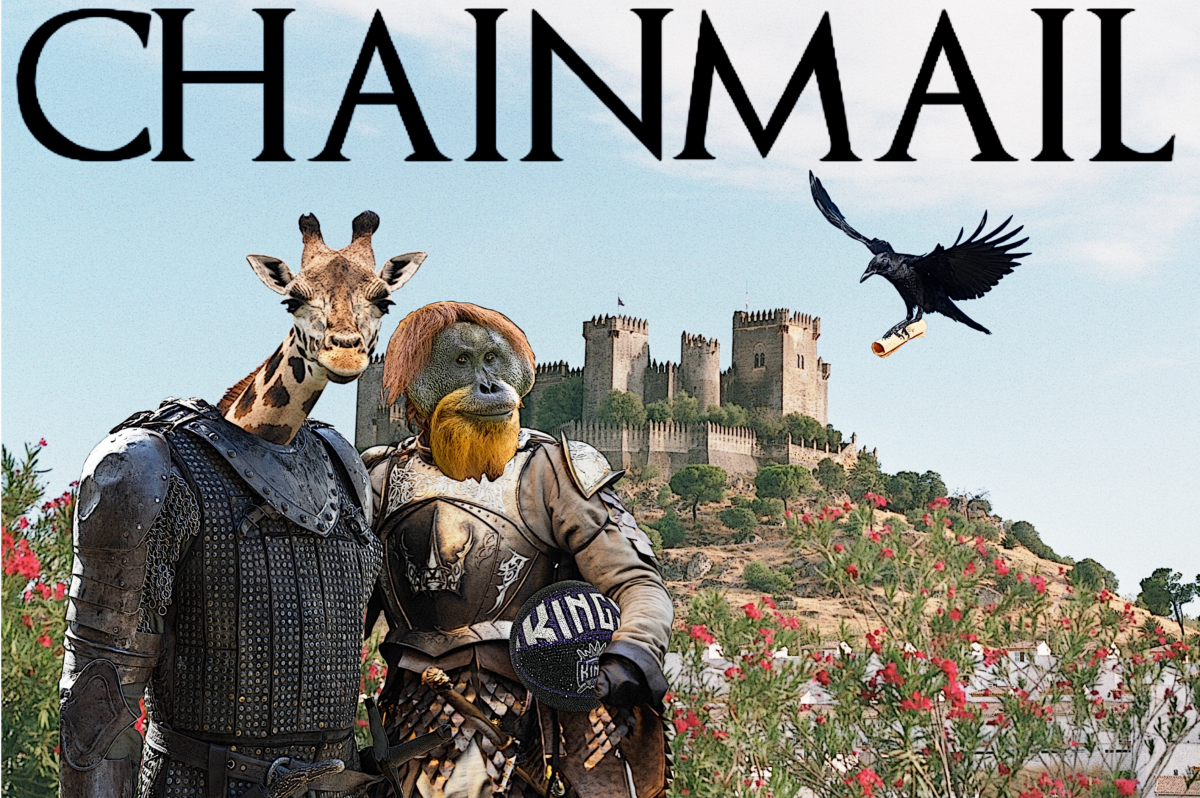 From RORDOG: The obvious question is: who should replace Grant?
Tim: I'll be honest, living outside of Sacramento for the last 16 years has really put me at a disadvantage when discussing local media voices. I don't listen to any local radio shows, and I'm not a huge podcast participant either, so I'm really going off of what I've heard from others. Jason Ross is a name that has popped up a ton, as well as Deuce Mason. I would be happy with either one.
Will: I would be more than happy with Ross or Deuce. Both of those men have cut their teeth in Sacramento and have earned a spot in the booth. If I could pick a national personality that has even a small chance of coming over: Gus Johnson. The best part about Grant was his ability to get hyped at the right times and Johnson is one of the best in the business at being absolutely jacked up to be calling basketball games. Beth Mowins, the first woman to ever call a Monday Night Football game would be an interesting choice that would certainly be in line with the Kings and she has experience calling basketball on various levels. I might have said Dave Pasch as well, but he's nearly conjoined at the hip at this point with Bill Walton and I know how many of you would curse me if that wish fulfillment came true.
From Adamsite: In terms of on the court play and roster management, which years are the worst: The last 6 years of the Maloofs, or the first 6 years of Vivek?
Tim: The last six years of the Maloofs were definitely worse. While Vivek Ranadive hasn't exactly been successful as the man in charge, he also hasn't actively worked to hurt the team and the city around him. In all honesty, I believe Ranadive has tried really hard to bring successful basketball to Sacramento; he just hasn't hired or fired the right people in the right order yet. To put it another way, the thought of abandoning the Kings has never crossed my mind during the Vivek era, but my fandom certainly slipped to near-zero during those last few Maloof years.
Will: I still think that for all the muck that Kings fans have had to slog their way through since the ownership change, the last six years of the Maloofs were far and away worse, in every single regard. The Kenny Natt season alone was nearly enough to kill my fandom completely and totally. Save for Tyreke Evans rookie year, they were almost entirely devoid of hope and even worse, had no real semblance of entertainment either. I can take sad basketball, but boring sad basketball is absolutely the worst. Vivek's era has been fraught with dramatic, disastrous and arguably even worse decision-making throughout and he definitely benefits at times from the relocation saga still being in people's minds, but for all the strangeness and baffling maneuvering that various versions of management have undertaken, there's been an entertaining, almost jumping of the shark quality to it. It's gone from endless tragedy to a dark, pessimistic comedy. Kings fans are now living through the scene in Casino Royale where Le Chifre has us tied to a chair with the wicker cut out of the bottom and he's swinging a thick ass rope with a massive knot at the end of it and it's stopped being terrifying and the pain is all being channeled through psychotic laughter. Those final six Maloof years were unbearably pathetic, on the court and off. These Vivek years probably have the same net result, but have been endlessly dramatic and it makes all the difference.
From AirmaxPG: Does the injury excuse still hold any water at this point if the Kings fail to make the playoffs?
Tim: No. If this was a regular finish to the season and the Kings just missed out on the postseason by a game or two, I could accept injuries as one of the factors that led to that failure, along with some questionable roster decisions and coaching strategies, as well as a simple lack of talent. However, this is not a normal finish to the season. Right now, the Kings probably have a better shot at making the playoffs through this play-in possibility than they did in the middle of March when the NBA went on hiatus. All they have to do is stick close to the Memphis Grizzlies in the standings and beat them twice in a row: a difficult but not impossible task. If they remain in the lottery for the 14th straight season, the onus will be on a failure to perform during these next eight regular season games.
Will: I don't think it ever held any water with most fans but management used it because it was easy for them to frame it that way. If it was easy then for them, nothing has changed that would make me think that they've seen things in a new light. They'll use that excuse and it'll save their jobs for another season, but it has always been bullcrap.
From G-naps: Do you think the current roster, if they re-sign Len and Parker picks up his option, will be as competitive over the course of an 82 game season as they were over the last 19-22 games of the season? In addition, do you think Len and Bazemore would produce at the same levels they did post trade to the Kings?
Tim: Unless the team adds a significant talent aside from re-signing their free agents, the Kings have almost no shot at performing as they did over the last couple of months of the season. They went 13-7 over the last 20 games, a winning percentage of .650, which translates to a record of 53-29. That feels pretty improbable for a squad that was on pace to win 35 games before the league took a break due to COVID-19. The roster as currently assembled probably has a ceiling right around the .500 mark, depending on the growth and development of De'Aaron Fox and Marvin Bagley.
As far as Kent Bazemore and Alex Len are concerned, both veterans likely over-performed in their short time in a Sacramento uniform. Prior to his trade to the Kings, Bazemore was shooting 34.7% from deep and only knocked down 32% of his three-pointers in the season prior, while he nailed 38.6% of his shots from beyond the arc in Sacramento. From a career perspective, he's only bested that mark in one season, back in 2017-2018, and his average over eight seasons is just 35%. It's almost certain that he'll drop back to a slightly below-average marksman when basketball resumes.
Alex Len is a bit more of a mystery than Alex Len. Although it feels as if he's been in the league for a long, long time, he's actually younger than both Buddy Hield and Bogdan Bogdanovic and is still growing his game. That being said, there's a 0.0% chance that he will have the same effect on the team over an 82 game season. When he was on the court over his nine contests with the Kings, their defensive rating plummeted to 97 and soared to 115 when he sat on the bench. For comparison's sake, the Milwaukee Bucks hold the best defensive rating in the league at 101.6 and the Washington Wizards are the worst at 115. Essentially, the Kings swung from better than the best defensive squad with Len on the floor and as bad as the worst defense when he was out of the game. That's not going to hold unless it turns out that Len is the second coming of Kevin Garnett. Those statistical anomalies don't mean that Len doesn't have value or that the team shouldn't retain him this summer, but expecting him to have the same impact would be a little irresponsible.
Will: I think the Kings current roster is no better than a .450 win percentage team as currently constructed and Len doesn't move that needle one way or another very much if he comes or goes. Parker at this point is too hobbled to play and will end up in China with two years time. I think Len could have similar value as to what he's bringing to the Kings right now because he really isn't doing anything not in his wheelhouse. He is who he is as a player at this point and it was something the Kings desperately needed. I don't see why he couldn't continue that on for another season, barring some injury. As for Bazemore, he's come in and done everything that Iman Shumpert thought he was doing for the Kings on the court and while I wouldn't be surprised to see a dip in that production the following season and a reduction of minutes to boot, I think it would have more to do with coaching schemes rather than something that he did wrong or some hot streak finally dying. Both Len and Bazemore are stable performers and nothing that they're doing is something that couldn't be replicated for multiple season to come.
From bjax1: Does Bagley come back this year into the rotation, and if so, does he start?
Tim: Yes, he'll come back into the rotation. By the time the season resumes, it will have been about six months since Bagley suffered a foot sprain. If he can't play after a half-year of rest, we've got a pretty massive problem on our hands.
In regards to starting, I don't think he'll start, nor should he. Nemanja Bjelica is the more effective contributor at this point in the two players' careers, and Bagley also needs time to get back into a flow with his teammates. Coming off of the bench will allow him to do that without having to face starting caliber opponents.
Will: So, I truly don't believe that the Kings thought that they were going to be vying for a playoff spot by the time the season was shutdown in March and were plenty happy keeping it relatively competitive, shutting a few guys down in key games while collecting a low lottery pick and then blaming this disaster of a season on injuries. That being said, the NBA's decision makers have gifted Sacramento a clear path to the playoffs and the Kings are now in a position to wipe out a decade-plus streak and vindicate every bad decision that management has made in the last three years. To do that however, they're going to toss Marvin on the bench and start the guys most likely to come in ready to play, their vets. I'm not saying Bagley won't play; it's likely he'll get some minutes off the bench. I think the Kings will use some line about being abundantly cautious regarding his injury history, when the truth is, they need the guys on the floor that will win them the most games. Bagley isn't that man right now.
From Kosta: Would anyone besides myself be interested in seeing a short bio for each of the TKH staff? Also, will we ever be able to purchase those awesome TKH t-shirts, or are those reserved only for certain Patreons? Will there ever be a €œFANPOST€ section here at TKH like there was at STR? I really enjoyed seeing the things non-staffers contributed.
Tim: We have discussed putting up bios for the staff at some point, but right now we're focused on making sure the site is functioning at the highest level possible, as well as inputting upgrades into the comments section, so that's where all of our funds are directed right now. In time, we'll have some version of our picture and a short introduction for each member of the staff.
The founding members shirts will remain exclusive to our $40 Patreon members (which is still available if someone is interested in signing up), but we will be offering other merchandise in the future. A couple of us are currently working on building out a storefront to sell fun t-shirts, Kings Herald branded merchandise, and whatever else strikes our fancy. I would expect some of those products to be available in the next couple of weeks. If anyone has a clever idea for a shirt or whatever, feel free to post it below and we'll take a look. Get those wallets out and stimulus checks cashed!
Unfortunately, FanPosts are probably a ways out at this point in time. It will take quite a bit of development time (also known as cold, hard cash) to figure out how to get all of that coded securely...or something like that. I really have zero knowledge on the technical side of things. It's definitely not the same thing in the least, but if someone out there wants to submit an article/article idea, there is as "reader submission" button available in the upper right-hand side of the page. That could be an outlet for someone who wants to show us their writing chops or has a subject that they're passionate about. We're always happy to take a look at whatever ideas you folks have bouncing around.
Will: I think writer bios and pictures will be coming sooner rather than later. Blake has done an excellent job on the site and it's far better than anything I'd ever thought possible with the funds we have, but we also know that he's got other clients that deserve his attention of their sites, so small things like a bio section and large ones like a Fanpost part of the site will just depend on the time it takes. This site is going to look different in six months and a year and probably in a couple years, as well, as we figure out the best ways to build up this community.
As far as the shirts, I've seen what's being cooked up in the lab and they're great. When the store gets up and running, you'll certainly have more one option to pick from. It's crazy to think that we're still not even sixty days into this venture....