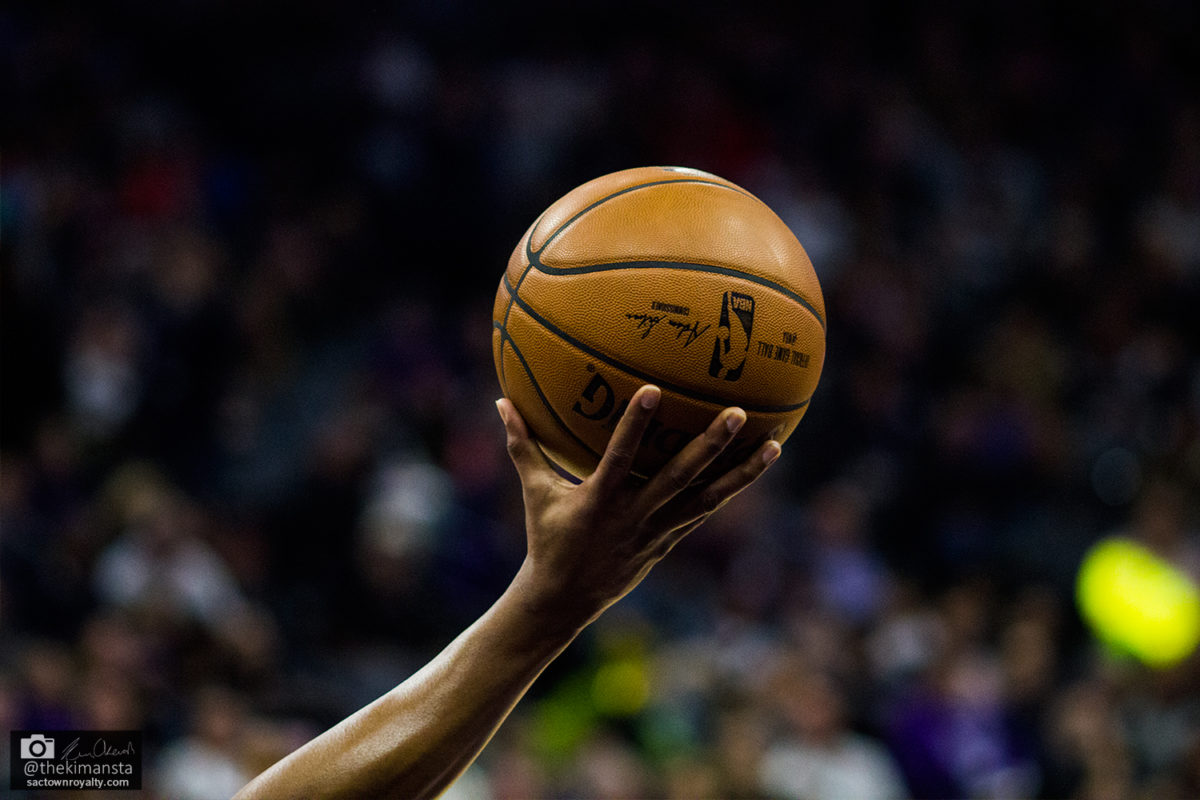 According to a report from Adrian Wojnarowski of ESPN, 40 €" 50 NBA players are pushing back against Adam Silver's plan to return to basketball in late July. No formal requests or demands have been made from the group at this point in time, but the way forward for the league continues to grow murky as July 31st comes into view.
The concerns of the group vary, with the most recent development having to do with the treatment of players who decline to participate in the upcoming late-summer games. While those who choose to stay at home will not be punished in any way, they will also forego any compensation, a fact likely doesn't sit well considering the players on the eight uninvited teams will still be paid.
In addition to the frustration around compensation, it's also been reported that some players aren't thrilled with the restrictions created by the bubble environment in Florida. Family members will not be able to enter the campus until after the end of the first round, meaning husbands will be apart from spouses and fathers will be away from children for up to seven straight weeks. Participants must also remain at the Orlando facility for the entirety of the tournament, a period of up to three-and-a-half months. If any player leaves the environment for any reason, they must be quarantined for 10 days and record two negative coronavirus tests before resuming play. Apprehension is understandable when contemplating a group of professional players being housed in one area for a quarter of a year with nothing to do, no external outlets to burn energy, and no family for a long period of time.
A brand new worry has also begun to emerge over the last few days as the state of Florida has seen a recent spike in COVID-19 cases. While the region directly adjacent to Disneyworld hasn't been as affected as badly as other areas, the state still saw the largest increase in reported cases on record at 1,698 on Thursday, with the previous high for positive results coming just a week previously on June 4th. As Florida continues to reopen its economy and relax restrictions, it's entirely possible that a surge in cases, hospitalizations, and deaths will run parallel to the league's reopening.
All of these factors combine to create an understandable level of concern for anyone making the trip to Orlando, especially players on non-contenders that are highly unlikely to make it past the regular season games or go far into the playoffs. If 50 players from the invited teams actually sit out the season's return, 15% of the available player pool will vanish, or an average of over two players per team. While the NBA is eager to return and make up significant lost income, the league cannot afford to lose that many participants and still treat the end of the 2019-2020 season as valid. With the July 30th restart date quickly approaching and many facets of the plan still unclear or unacceptable, it's evident that Adam Silver and the NBA PA still have plenty of work cut out for them, despite announcing their agreement to return to action. As Brian Windhorst of ESPN put it so bluntly on The Jump on Thursday afternoon, €œI'm gonna tell you, the NBA's plan is not going to work because you can't dock players' pay who don't want to come in when there's going to be other players who are not coming into the bubble because their teams aren't involved who are going to get their full pay even if they have health concerns.€