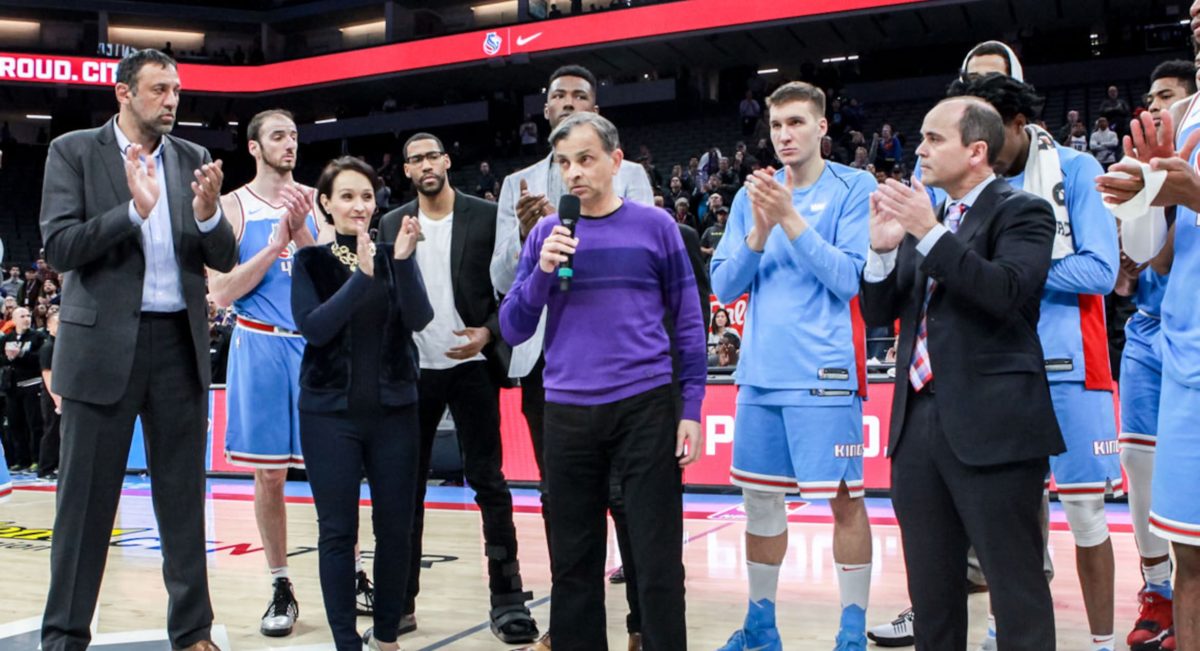 Welcome to Around the Realm, where we look at the top news stories from around the league. If I missed any notable stories, feel free to discuss in the comments!
Vivek named to NBA Social Justice Coalition Board
Shams Charania of The Athletic reported the new members of the NBA's Social Justice Coalition Board, including Sacramento Kings Chairman Vivek Ranadive.
Sources: NBA Social Justice Coalition Board:

Governors: Micky Arison, Steve Ballmer, Clay Bennett, Marc Lasry, Vivek Randadive
Players: Carmelo Anthony, Avery Bradley, Sterling Brown, Donovan Mitchell, Karl-Anthony Towns
Coaches: Lloyd Pierce, Doc Rivers

— Shams Charania (@ShamsCharania) November 9, 2020
Vivek has been a vocal advocate for social justice reform in his time as Kings chairman, so it's no surprise to see him representing the team owners. Vivek has spoken out against racial injustice following the shooting of Stephon Clark, he's marched with his players in protests, he's partnered with the Milwaukee Bucks and other teams in the Team Up For Change Conference, and he helped turn the Golden 1 Center in a public polling station for the recent election.
Sterling Brown receives settlement from the City of Milwaukee
Sterling Brown, who is also now a member of the Social Justice Coalition Board, reached a settlement with the City of Milwaukee over his case.
Along with financial settlement in Sterling Brown's lawsuit stating officers used excessive force with Taser/racially profiled him, the city of Milwaukee would admit to constitutional violation and commitment to incorporate changes to the Police Department operating procedures. https://t.co/H9uiJlPLbE

— Shams Charania (@ShamsCharania) November 9, 2020
The Team Up For Change conference was partially born from Brown's case and the Bucks organization's action to support him. The partnership with the Kings and Bucks came about because both teams had been impacted in different ways by racial injustice. The Kings had a game shut down by protests, while the Bucks had one of their own fall victim to racial profiling.
We continue to wait for the CBA
As I'm writing this there still has been no announcement following Friday's deadline extension.
The NBA and NBPA are extending today's deadline to Monday for either side to serve notice on terminating the collective bargaining agreement, sources tell @TheAthleticNBA @Stadium. Sides will continue working to finalize CBA issues.

— Shams Charania (@ShamsCharania) November 7, 2020
There's every reason to expect either an agreement or another extension. The two sides seem close and both have strong financial incentive to get these deals sorted out as quickly as possible.