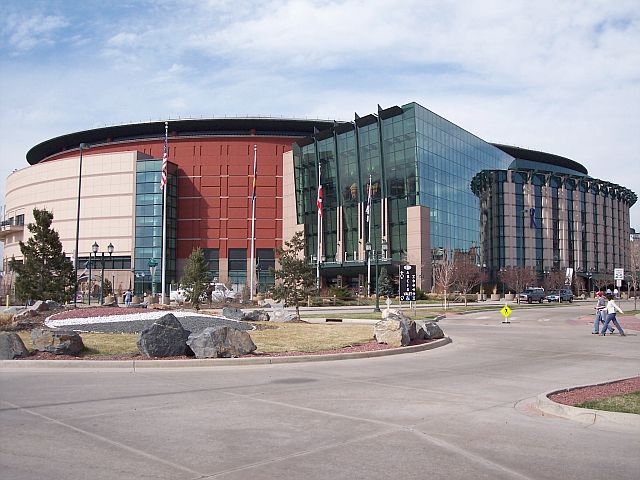 Welcome to Around the Realm, where we look at the top news stories from around the league. If I missed any notable stories, feel free to discuss in the comments!
The NBA draft will be conducted from ESPN studios
As we get close to the November 18th NBA Draft, more details are being finalized. ESPN announced that Adam Silver and Mark Tatum will be in studio at ESPN to announce selections.
ESPN's Bristol, Conn. studios will host the virtual 2020 @NBADraft presented by State Farm

Wednesday, November 18 at 7 p.m. ET @NBA Commissioner Adam Silver & Deputy Commissioner Mark Tatum will announce selections live in studio

More: https://t.co/peUPXj4Dlp | @ESPNNBA pic.twitter.com/wNfryBtdQv

— ESPN PR (@ESPNPR) October 22, 2020
The Pepsi Center has a new name
For the last 21 years the Denver Nuggets have played in The Pepsi Center, but that name is no more.
BREAKING: After 21 years, the Pepsi Center will be renamed Ball Arena https://t.co/9zZBMNjsnw

— The Denver Post (@denverpost) October 22, 2020
The Denver Post reports that the building will now be known as Ball Arena. The name comes from Ball Corporation, which makes jars and containers, but that isn't going to stop the jokes.
Accusations lobbed at LeBron and Klutch
In Part 2 of The Athletic's anonymous agent survey, one agent went after LeBron James, Rich Paul, and Klutch sports. NBA Central captured the relevant part of the article.
An anonymous agent goes off on LeBron James and Rich Paul for costing Klutch clients millions of dollars

"It's illegal for a player, particularly if you're in the state of California, to be licensed to represent talent."

(Via The Athletic https://t.co/PpQ9jzv3Sd) pic.twitter.com/0gHHTHULIT

— NBA Central (@TheNBACentral) October 22, 2020
Professional jealousy or a legitimate concern? You be the judge.