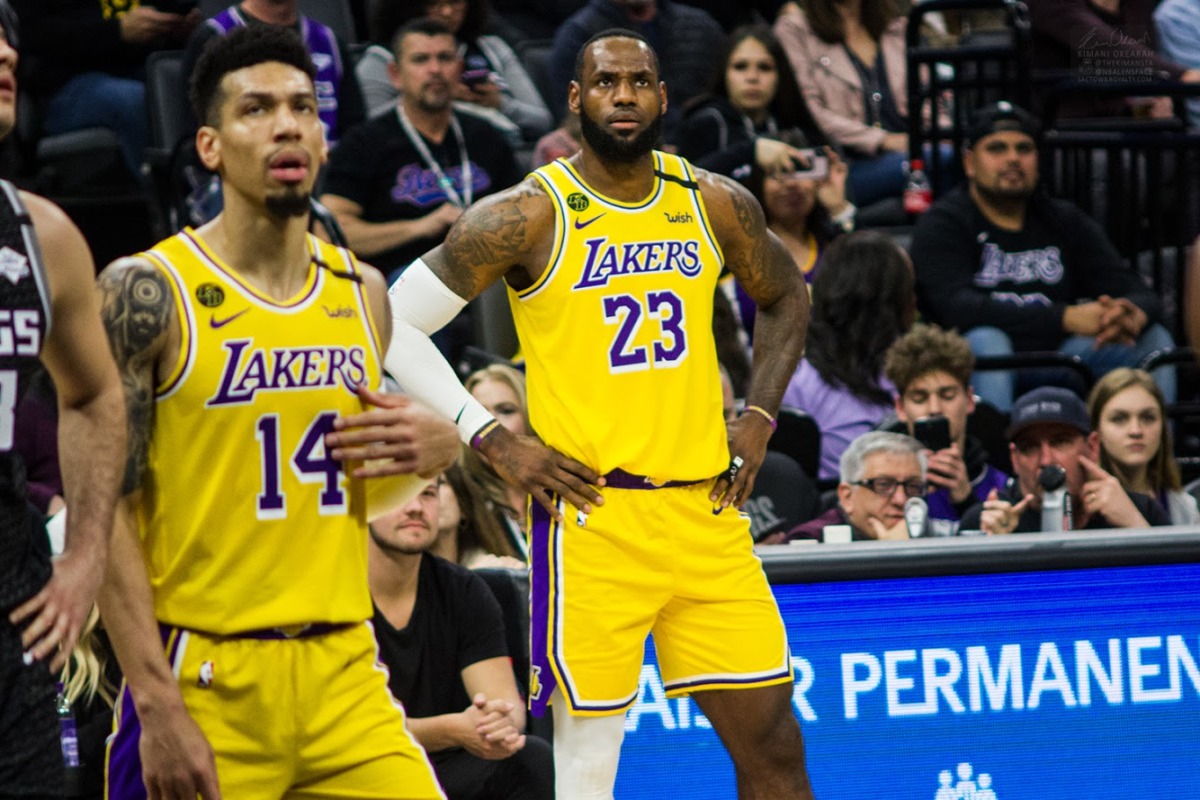 Welcome to Around the Realm, where we look at the top news stories from around the league. If I missed any notable stories, feel free to discuss in the comments!
Owners and Player are publicly negotiating the start date
We've seen recent reports with vague numbers as to how much revenue was saved or lost by the NBA this season. We've also seen reports that the NBA owners would like to start the season on December 22nd. Those two points are now colliding as the NBPA is pushing back and asking for a later start date.
For the side of the owners, ESPN's Adrian Wojnarowski and Zach Lowe magically got their hands on the exact league numbers for the league's gains and losses last season, as well as projections for additional losses in the coming year.
The 2019-20 season losses are slight in comparison to what awaits the NBA in 2020-21 if the season advances without fans and accompanying gate-night receipts, the league told teams -- a projected 40% loss in overall revenue, or approximately $4 billion.
I'm sure it's coincidence that ESPN got a report showing MASSIVE losses if the league plays without fans at the same time that the league is trying to expedite a return to earning revenue via TV deals as quickly as possible.
For the players, they are negotiating via Sham Charania of the Athletic and Chris Haynes of Yahoo.
Ahead of next deadline on NBA CBA, NBPA's Michele Roberts tells @TheAthleticNBA: "The union and the players...will not be rushed. Given all that has to be resolved between now and a Dec. 22 date…it defies common sense that it can all be done in time."https://t.co/9uuBAznV15

— Shams Charania (@ShamsCharania) October 29, 2020
Yahoo Sources: Substantial faction of players and star players pushing for NBA season to start Jan. 18 — MLK Day — with a free-agency commencement of Dec. 1.

— Chris Haynes (@ChrisBHaynes) October 28, 2020
I generally side with players over management in NBA disputes, but this feels very strange to me. The players are arguing that they need more time off, an extra month, before returning to play. But this comes after players had a 5 month gap from March to August, followed by a shortened, no-travel Bubble that concluded about two months before the new season would begin. Anyone other than the Lakers and Heat played for less than two months. Some teams didn't play at all.
This feels very much like LeBron James doesn't want to start up again, and it steering the NBPA with him. And lest you think I'm throwing LeBron under the bus for no reason, Danny Green said on The Ringer that if the season starts in December that LeBron would skip the first month.
Lakers guard Danny Green on the proposed Dec. 22 start to next season:

"If we start in December, I think most guys [are like] 'I'm not going to be there... to have that quick of a restart, I wouldn't expect [LeBron] to be there for the 1st month of the season." pic.twitter.com/NYqNxzNEmZ

— Logan Murdock (@loganmmurdock) October 26, 2020
Skipping the first month after a December 22nd start would mean LeBron starting around....MLK Day.
Houston Rockets hire Stephen Silas
After a prolonged coaching search, the Houston Rockets have hired a new head coach. First reported by Adrian Wojnarowski, the Rockets hired Stephen Silas.
Rockets were sold on Silas' offensive ingenuity, his pedigree w/ Rick Carlisle, Steve Clifford and his father, Paul Silas. Silas has coached some remarkable guards in his NBA career, including Luka Doncic, Kemba Walker, Steph Curry. Now he gets to run offense for Harden-Westbrook https://t.co/52Qfuknilb

— Adrian Wojnarowski (@wojespn) October 28, 2020
Silas has extensive experience as an assistant coach and seems like a solid choice to become a head coach. Whether he can help the Rockets reach their goals with their current roster is a whole different question.