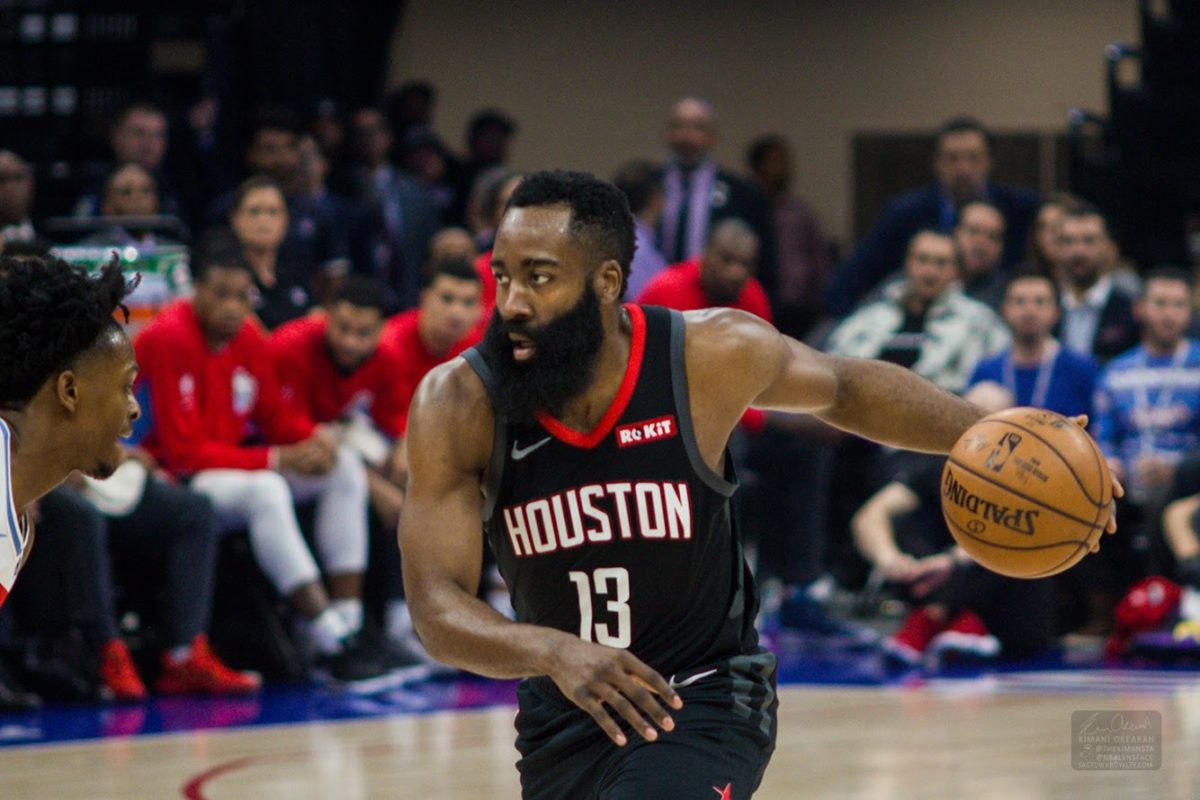 Welcome to Around the Realm, where we look at the top news stories from around the league. If I missed any notable stories, feel free to discuss in the comments!
The Sixers are chasing Harden
Normally it's not big news when you hear that a team would like to trade for one of the league's top players, but considering that Daryl Morey just left Houston and joined the Sixers it becomes news. And despite Tilman Fertitta's insistence that the Rockets aren't blowing things up yet, the Rockets have a very bleak cap sheet looking forward and Harden makes an obscene amount each season.
"I'm told Philadelphia is expected to be interested in and pursue James Harden"

Our NBA Insider @ShamsCharania reports a Harden move for Houston is currently a non-starter. pic.twitter.com/7JaZH69WLt

— Stadium (@Stadium) November 3, 2020
The Sixers would naturally want to acquire Harden without giving up Joel Embiid or Ben Simmons, but it's hard to imagine Houston accepting a deal without getting one of those stars in return.
Jrue Holiday is on the trade market
The New Orlean Pelicans are shopping Jrue Holiday, according to The Athletic's Sham Charania.
The New Orleans Pelicans are openly discussing star Jrue Holiday in trade talks and several contending teams are pursuing, sources tell @TheAthleticNBA @Stadium.

— Shams Charania (@ShamsCharania) November 4, 2020
Holiday will likely be one of the best players available this offseason via trade or free agency. Holiday is the type of player that could help any contender, but New Orleans will expect a solid return. Holiday probably isn't the type of player the Kings would be chasing, but it's still a situation worth keeping our eyes on.
And now for a different type of voting news
The NBPA will vote either late Thursday or early Friday to decide when to begin the NBA season, according to Shams and The Athletic.
Latest reporting via @ShamsCharania...

🏀 NBPA vote Thursday/Friday
🏀 Growing belief Dec. 22 start is inevitable
🏀 NBA, NBPA negotiating three-year escrow
🏀 Dec. 22 vs. Jan. 18 start ramifications

More details ⤵️https://t.co/BYEWelzUwi

— The Athletic NBA (@TheAthleticNBA) November 4, 2020
The big news is that it seems like the players association is beginning to realize that December 22nd is going to be the start date, as they would have to give up too much in exchange for pushing back to January.
The NBPA is holding team calls today, sharing with players details of a proposed agreement with NBA that includes a Dec. 1 start to camps, three preseason games and discussions on a salary escrow for players in the range of 18 percent for the next two years, sources tell ESPN.

— Adrian Wojnarowski (@wojespn) November 4, 2020
Also of note, ESPN's Adrian Wojnarowksi reported that the new schedule will likely include a play-in tournament that includes seeds 7, 8, 9 and 10.
That setup gives the teams who finish the regular season seventh and eighth two chances to secure a postseason berth. The Nos. 9 and 10 teams would have to win twice -- without losing -- in order to snare one of those two spots. https://t.co/RgSSgTy9B0

— Adrian Wojnarowski (@wojespn) November 3, 2020
The play-in tournament added some excitement to the bubble and gives more teams an incentive to remain competitive through the end of the season, which could limit some of the tanking concerns the league has been trying to solve for years.