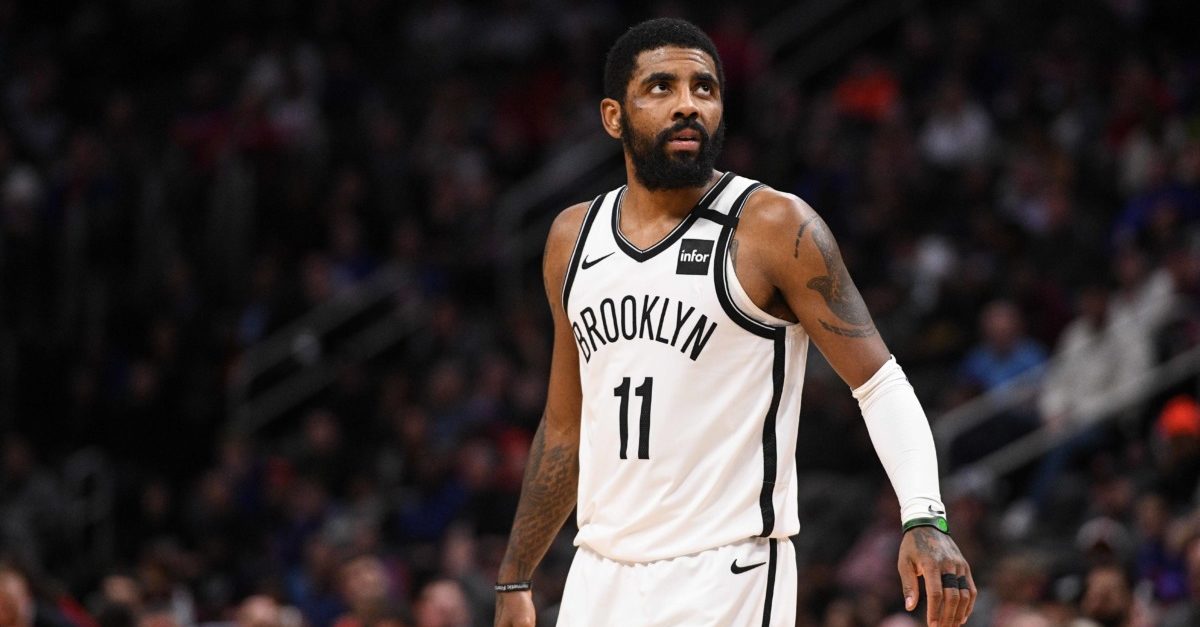 The Brooklyn Nets announced on Tuesday that Kyrie Irving would not practice or play with the team until he was eligible to be a full participant. Irving is not eligible to play in Nets home games because he is not vaccinated and local ordinances prohibit him from participating. The Nets practice facility was recently determined to be a private facility, so Irving would have been allowed to practice, but would only have been able to play in away games.
The Nets issued a detailed statement on the matter:
Brooklyn Nets full statement on Kyrie Irving's situation. pic.twitter.com/U4TsrLg1mU

— Chris Haynes (@ChrisBHaynes) October 12, 2021
Nets GM Sean Marks also held a press conference on the matter, and stated that the final decision was made by himself and Nets owner Joseph Tsai. It had previously been reported that Marks and Tsai would discuss the matter with Kevin Durant and James Harden, but Marks did not put any responsibility on them.
It seems to me that the Nets have handled a difficult situation extremely well. They've recognized Irving's personal choice and that they respect it, while still being clear that the impacts of his choice led to their decision. They haven't thrown Irving under the bus, and said they'd welcome him back, but still made it clear that he won't be back unless circumstances change. I was very impressed both by the Nets decision, and how they've handled the communication.