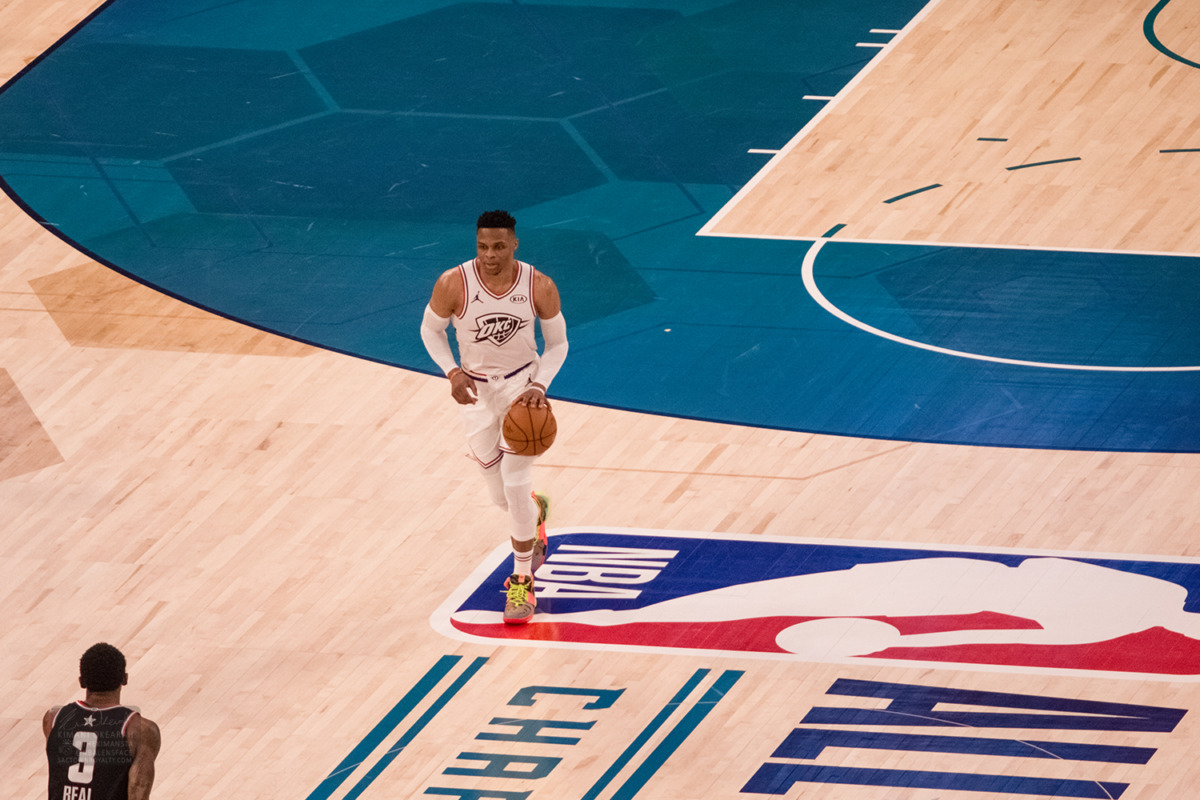 Welcome to Around the Realm, where we look at the top news stories from around the league. If I missed any notable stories, feel free to discuss in the comments!
Hornets chasing Westbrook?
The Athletic's Shams Charania reported that the Charlotte Hornets are a suitor for Russell Westbrook.
The Hornets have emerged as a potential suitor for Rockets All-Star Russell Westbrook, sources tell our NBA Insider @ShamsCharania. pic.twitter.com/8hineXP3AN

— Stadium (@Stadium) November 12, 2020
Westbrook has been signed with Jordan Brand since 2012.
Tim Duncan leaves the Spurs bench
Tim Duncan will no longer serve as an assistant coach for the Spurs, according to Marc Stein. Former Kings player Darius Songalia was promoted to an assistant role.
San Antonio's internal belief was always a one-year stint on the bench for Duncan, who is expected to return to his previous post-retirement role in which he made frequent appearances at the team's practice facility to provide various Spurs with player development assistance

— Marc Stein (@TheSteinLine) November 11, 2020
The Spurs announced that Mitch Johnson will fill the spot on Gregg Popovich's staff vacated by Tim Duncan and have elevated Darius Songaila to assistant coach

— Marc Stein (@TheSteinLine) November 12, 2020
Duncan leaves with an official coaching record of 1-0, after filling in for Popovich for one game last season.
The Rockets continue to add to their staff
Stein also reports that Will Weaver, previously a coach for the Sydney Kings, is joining the Rockets coaching staff.
Weaver was a finalist for Oklahoma City's head coaching job that went Mark Daigneault after coaching the Sydney Kings in Australia's @NBL

— Marc Stein (@TheSteinLine) November 12, 2020
The Sydney Kings are most notable for being the Australian club Andrew Bogut plays for, and for being the foreign team that Hoops Hype accidentally adds to the Sacramento Kings rumors feed.