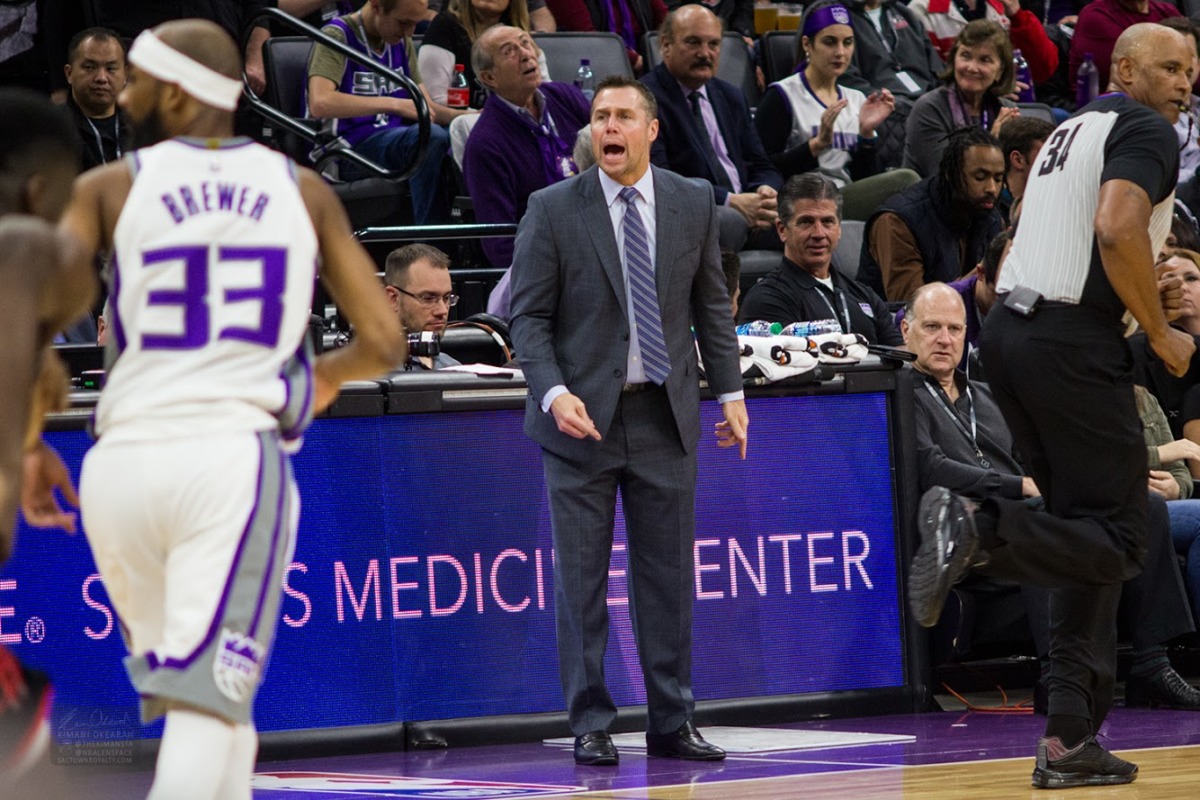 Welcome to Around the Realm! This will be a new ongoing feature where we do a quick roundup of the day's news that isn't Kings-centric. For Kings-specific stories we'll continue to provide the full coverage you've come to expect, but there's a lot of NBA news worth talking about even if it isn't always worth a full post. If I ever overlook a story worth discussing, drop it in the comments!
Daryl Morey steps down
Today's biggest NBA news was Houston's Daryl Morey unexpectedly stepping down as GM of the Rockets.
ESPN Sources: Houston Rockets general manager Daryl Morey is stepping down. https://t.co/NTmplVtWcl

— Adrian Wojnarowski (@wojespn) October 15, 2020
New Kings GM Monte McNair would have been a strong candidate to replace Morey if he'd still been in Houston, as the Rockets are promoting from within to fill the void.
The Rockets are planning to promote Executive VP of Basketball Operations Rafael Stone to general manager, sources said. Stone has played a significant part in the Rockets' team building throughout his tenure with the organization. https://t.co/SmBlhaCIu8

— Adrian Wojnarowski (@wojespn) October 15, 2020
Dave Joerger joins the 76ers
Former Kings coach Dave Joerger is joining the Philadelphia 76ers as an assistant coach on Doc Rivers' staff. Joerger had been a candidate for several other jobs around the league and at one point seemed likely to join the Indiana Pacers before other candidates became the frontrunners.
Former Kings and Grizzlies coach Dave Joerger has agreed to join Doc Rivers' staff as an assistant coach, sources tell ESPN.

— Adrian Wojnarowski (@wojespn) October 15, 2020
This suggests Joerger no longer saw a path to a head coach opening. If Rivers and, by extension, Joerger can help the Sixers improve next season, he could quickly become a hot candidate for another head coaching job.
The Clippers hired Ty Lue
Ty Lue will be the new head coach of the Clippers, signing a 5-year deal according to Adrian Wojnarowski.
ESPN story on the Clippers finalizing a five-year deal to hire Ty Lue as the franchise's new head coach: https://t.co/RyFqCxZPgO

— Adrian Wojnarowski (@wojespn) October 15, 2020
(Note: This feature will not just be a daily feed of Woj tweets, but he happened to be the one breaking a lot of news today)
Lue was assistant coach under Doc Rivers and reportedly had the support of the roster, but it's interesting that it took so long for the Clippers to decide to promote the internal candidate.
Anthony Davis is opting out and will re-sign with the Lakers
One of the questions surrounding the Lakers offseason was whether or not Anthony Davis would remain on his current contract or opt out and begin anew. We didn't need to wait very long for an answer.
Sources: Anthony Davis plans to opt out of contract and re-sign with the Lakers.

Inside Pass on Davis, Lakers/Heat offseasons and more across league at @TheAthleticNBA: https://t.co/P5YRf3Fbzb

— Shams Charania (@ShamsCharania) October 15, 2020
Now the question that remains is how long a contract he'll sign. He could sign a 1+1, a 2+1, or a 4 year deal, with each length having advantages and disadvantages. I'd guess he aligns his Lakers contract with the remaining years on LeBron James' deal.
NBA and NBPA extend CBA deadline
The league and the player's union agreed once again to extend the deadline to opt out of the current CBA.
As the NBA and NBPA negotiate adjustments to the CBA because of the coronavirus pandemic, each side has until October 30 to give 45 days notice on terminating CBA. While that's still on table, there's optimism an agreement on adjusted terms will be in place prior to Nov 18 draft. https://t.co/YsiY8XlxgK

— Adrian Wojnarowski (@wojespn) October 15, 2020
The two sides are attempting to negotiate modifications to the cap based on the impacts of coronavirus. If either side decided to terminate the current CBA, a lockout would likely follow and neither side wants that.