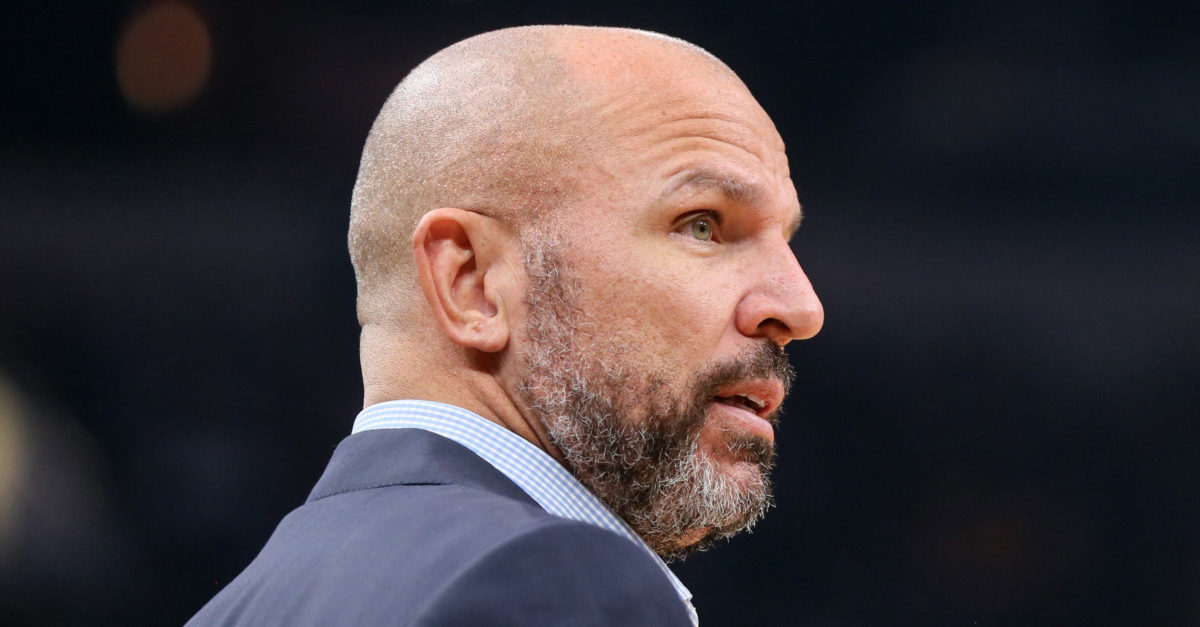 Welcome to Around The Realm, where we discuss news from around the NBA.

Pacers hire Rick Carlisle
After leaving the Mavericks with two years left on his contract, Rick Carlisle has agreed to a new contract with the Indiana Pacers.
Pacers worked quietly and quickly to get a deal done with Rick Carlisle. Team had planned to start interviews with several candidates in Chicago this week. Carlisle was a top assistant to Larry Bird early in his coaching career with Pacers. https://t.co/Hf1POaqEFp

— Adrian Wojnarowski (@wojespn) June 24, 2021
Carlisle is a top tier NBA coach and should help the Pacers as they attempt to break out of the lower-end of the Eastern playoff bracket.
Carlisle was an assistant coach for the Pacers under Larry Bird, and was the Pacers head coach from 2003-2007.
Mavericks hire Kidd and go full Kangz
The Dallas Mavericks are hiring Jason Kidd as their new head coach and Nico Harrison as their new GM. Harrison comes from a position as a Nike executive.
Dallas Mavericks and Jason Kidd reached an agreement on a four-year deal to become the franchise's next head coach, league sources tell @YahooSports.

— Chris Haynes (@ChrisBHaynes) June 25, 2021
Nico Harrison will serve as the Mavs' new General Manager and run basketball operations, sources said. https://t.co/WK2pUKtZ6y

— Shams Charania (@ShamsCharania) June 25, 2021
Nico Harrison has been pursued for several front office jobs in recent years but thus far remained at Nike. He's well respected and well connected to many of the game's best players. https://t.co/3PCZxeDf9a

— Adrian Wojnarowski (@wojespn) June 25, 2021
As Jason Kidd begins to assemble his coaching staff, with his formal hiring as Mavericks head coach apparently imminent, 2011 title-team teammates JJ Barea and Jason Terry certainly appear to be strong candidates to rejoin the organization.

"I hope," Barea says.

— Brad Townsend (@townbrad) June 25, 2021
Let's take a quick moment to note all the ways that Mark Cuban has gone full Kangz in the last couple of weeks:
Had an analytics-centric outsider disrupt basketball operations
Drove away successful lifelong basketball people
Surrounded himself with players from the good old days as advisors
Hired a friend of said advisors to be head coach despite a bad track record of mistreating women and being a bad basketball coach
Hired a coach before a GM
Hired a GM with zero front office experience
Filled out the staff with other players from the good old days despite no prior experience
Could things work out in Dallas? Sure. But it is never encouraging to see another team go full Kangz.
Trail Blazer hire Chauncey Billups
The Blazers decided to replace Terry Stotts with Clippers assistant Chauncey Billups.
The Portland Trail Blazers are hiring Clippers assistant Chauncey Billups as their new head coach, sources tell @TheAthletic @Stadium.

— Shams Charania (@ShamsCharania) June 26, 2021
Billups was a favorite of Blazers star Damian Lillard. It's a big risk by the Blazers to replace an established and winning coach like Terry Stotts with a relative unknown like Billups. A first time head coach could be a huge success or a huge miss, and only time will tell.
Minnesota Timberwolves add assistant coaches
The Wolves rounded out Chris Finch's coaching staff. Among the additions are former Kings assistant coach Micah Nori.
NEWS: @Timberwolves Announce Assistant Coaches

Full Release: https://t.co/YhTbRJOU0a

— Timberwolves PR (@Twolves_PR) June 25, 2021