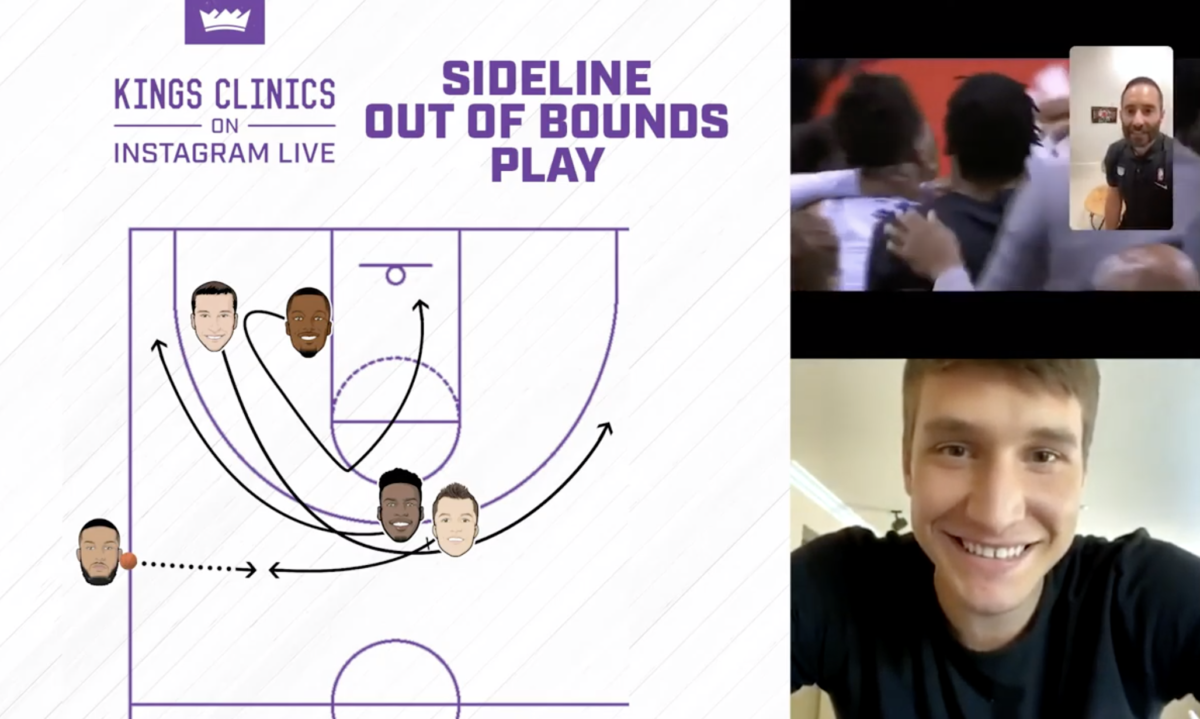 Luke Walton has been on the receiving end of a lot of criticism for how he transformed the Sacramento Kings' offense this season. In 2018-19, Dave Joerger found some success by highlighting De'Aaron Fox's speed advantage and forcing his team to push the pace to a near-league-leading degree. The Kings fell short of the playoffs, but they finished the year 5th in pace and had seemingly found an identity for the first time in a decade.
In 2019-20, Walton effectively scrapped that identity in an effort to improve the Kings' halfcourt offense, and the early return was ugly. A mixture of key injuries and a young team trying to learn a new system resulted in a wildly disappointing start to the season. It was bad enough that Vivek Ranadive started to question if Walton was the right coach for this team, but after showing steady improvement right up until the NBA suspended play due to COVID-19, there is some optimism that the Kings will continue heading in the right direction under this coaching staff.
The Kings went from 5th in the league in pace during the 2018-19 season to 25th in 2019-20, and I can't help but feel like that is the wrong direction for an offense that features one of the fastest players in the NBA. It's important to note that Walton isn't against playing fast. In his final year with the Lakers, Walton had his team playing at the 4th fastest pace in the NBA. Let's hope he implements some of those principles in the Kings' offense soon.
Luke Walton's offense has been a huge talking point all year, so I was interested to see Kings assistant coach Jesse Mermuys break down certain offensive sets and principles on Instagram Live over the NBA hiatus. A lot of NBA organizations are using the suspension to highlight lighthearted content during these difficult times, but I appreciate the Kings giving us some basketball concepts to chew on. I definitely learned some things.
https://www.youtube.com/watch?v=Kz959YQaEvs
https://www.youtube.com/watch?v=Zzdu_z06xBA
https://www.youtube.com/watch?v=o3r4KBq-vy0
I discovered this series over the weekend after having no idea it existed, and figured others might want to check it out as well. It sounds like the Kings have more of these videos planned, too. I'll be watching.