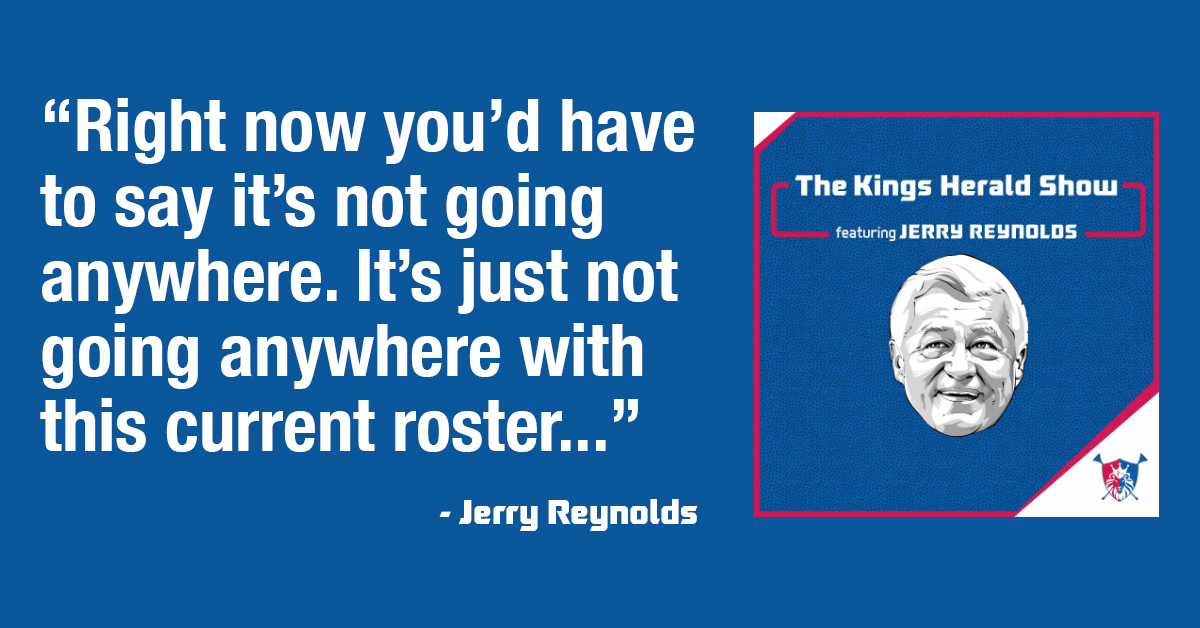 The Kings Herald Show returns with two more weeks of bad Sacramento Kings basketball to discuss. Listen to Jerry Reynolds, Will Griffith, and Tony Xypteras talk Kings problems, trade deadline strategy, Monte McNair's job security, the regression of Harrison Barnes, and more on the latest episode of The Kings Herald Show.
Timestamps:
(1:45) How bad are the Kings right now, and is the season salvageable?
(3:00) What is Monte McNair and the front office staff thinking?
(6:30) Is there anything Alvin Gentry can do to improve the Kings internally?
(8:40) The Buddy Hield problem
(11:45) What is wrong with Harrison Barnes?
(18:20) What do the Kings need to do at the trade deadline?
(47:30) Let's talk about something that isn't the Sacramento Kings
(55:00) Patreon Question of the Week
You can find The Kings Herald Show wherever you listen to podcasts, but if we're missing a platform of your choosing, leave us a note in the comments and we'll get to work. If you can subscribe, rate, and review the podcast on any and all platforms, that would be greatly appreciated, too. It's the easiest way you can support the show!