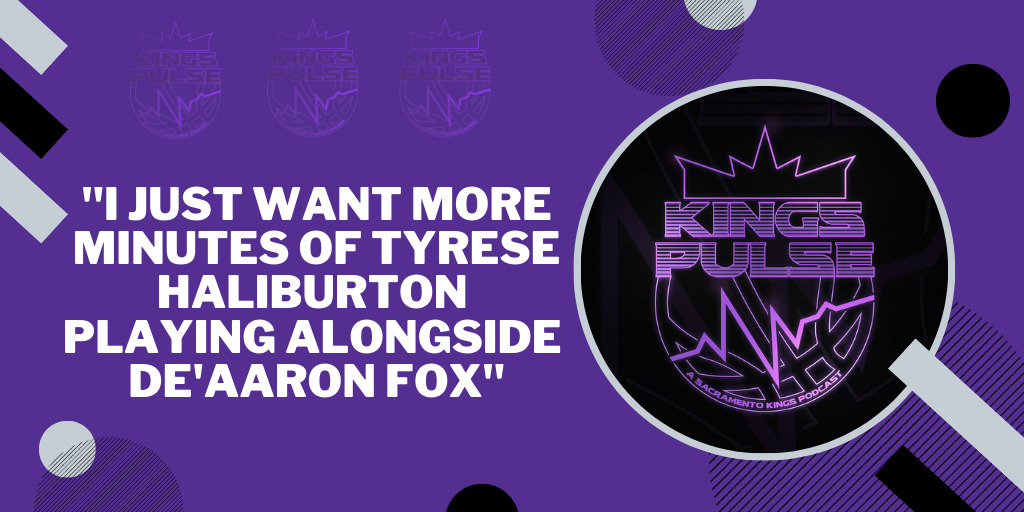 The Sacramento Kings have officially begun the second half of the 2020-21 season with a victory over the shorthanded Houston Rockets.
After recapping the game, we took this point as a chance to break down what we are watching for in the remaining schedule.
Anything from specific growth from an individual player, desired rotational changes, or a shift in mindset. Even though the Kings are likely to lose a large majority of their remaining games, there is plenty of reason to tune in.
Should Tyrese Haliburton replace Buddy Hield in the starting lineup?
Haliburton needs to play more minutes alongside De'Aaron Fox
Finding more floor time for DaQuan Jeffries
If the Kings sell off some players, which of the young talents will emerge?
Has Buddy Hield really improved as a passer?
Has Richaun Holmes improved as a passer?
Is Kyle Guy an NBA rotation player?
We also let Bryant lead us through the incoming NBA prospects that have likely concluded their collegiate seasons, and which teams to keep in an eye on in the upcoming tourneys.
We recorded this episode live on the Locker Room app and will continue to do that once a week at least, it would be great to have some listeners in there to hear their voices and opinions about the team and its future. You can hear an example of how it works within this episode.
The Kings Pulse podcast is available on all major listening platforms.