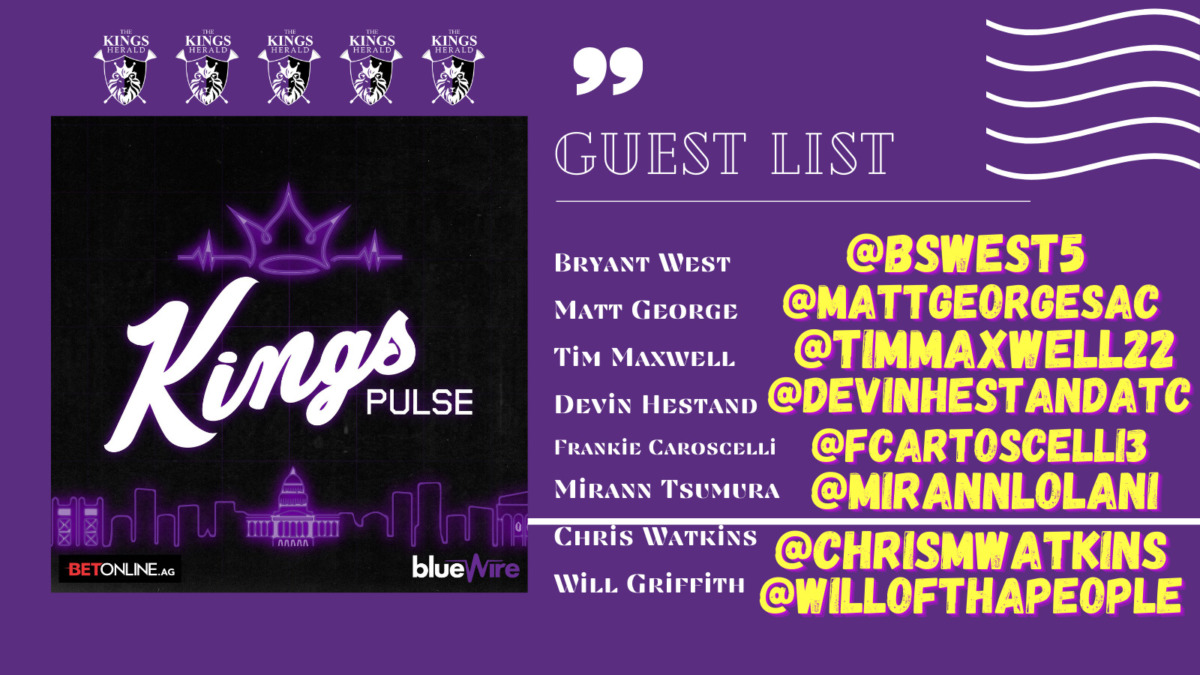 Sacramento Kings basketball is back already! The (pre)season tips off today at Golden 1 Center against the defending Western Conference Champion Phoenix Suns. I asked a handful of thoughful people to join me on the show today for a roundtable edition of Kings Pulse, which could become a monthly occurrence.
I took the Pulse of Will Griffith, Matt George, Devin Hestand, Mirann Tsumura, Tim Maxwell, Franklin Cartoscelli, Chris Watkins, and Bryant West on six different questions.
1. What are you most looking forward to this season?
2. How do you feel about the selection of Davion Mitchell at pick 9 after SL?
3. Are you in favor of chasing Ben Simmons?
i) If Simmons goes elsewhere, does the team need to find a different big move to make this season?
4. How many wins do you predict this season? Is it enough to make the playoffs?
5. What are your thoughts on Monte McNair's tenure so far in Sacramento?
6. What is your coping mechanism when the Kings or your other sport teams start to struggle?
Let us know who you agreed with and your thoughts on these topics prior to the season tipping off.
There is plenty of reason to be excited about the Sacramento Kings headed into the 2021-22 NBA season. The debut of Davion Mitchell in front of the Golden 1 Center crowd is sure to be electric. Tyrese Haliburton has yet to receive love from a full home stadium either due to last season's COVID restrictions.
I am looking forward to upping my coverage this season, and bringing you all more Kings focused content. What are you most excited for with basketball just around the corner?
Moving forward, a new episode of the Kings Pulse podcast will air every Monday, Wednesday, and Friday. The show is available on all major listening platform.