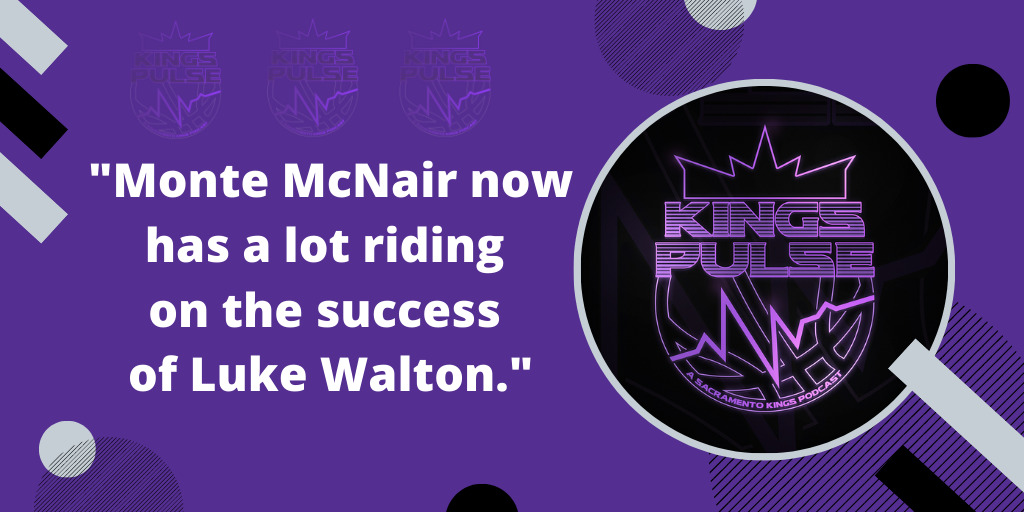 It's official, Luke Walton will remain the head coach of the Sacramento Kings into the 2021-22 season.
Greg Wissinger and Tim Maxwell join the show to give their initial impressions of the news that came out just one day after the final game of the regular season.
We break down the player quotes that came out during end-of-year interviews singing high praise of Walton, specifically from Tyrese Haliburton and Richaun Holmes.
Throughout the last few weeks, we have heard many arguments for keeping Walton around including continuity, the players backing him, the Kings offense, and player development.
The Kings have to stick it out with one head coach eventually
The team was playing hard under Walton to close the year
It was a complicated season with covid and injuries
Fox, Haliburton, Holmes, and other all have praised Walton publicly
Fox, Barnes, and Holmes have all developed during Walton's tenure
Delon Wright, Maurice Harkless, and Terence Davis all outperformed expectations
I presented those points and allowed Tim and Greg to give their thoughts on those takes and the validity of them.
With an already questionable deadline in the rearview, the success of Luke Walton will be crucial to evaluating general manager Monte McNair. We spoke on how this decision affects our opinions of McNair and faith in the team moving forward.
And we wrapped up the episode by talking about where we find hope and optimism heading into next season with Luke Walton remaining as the head coach.
The Kings Pulse podcast is available on all major listening platforms.