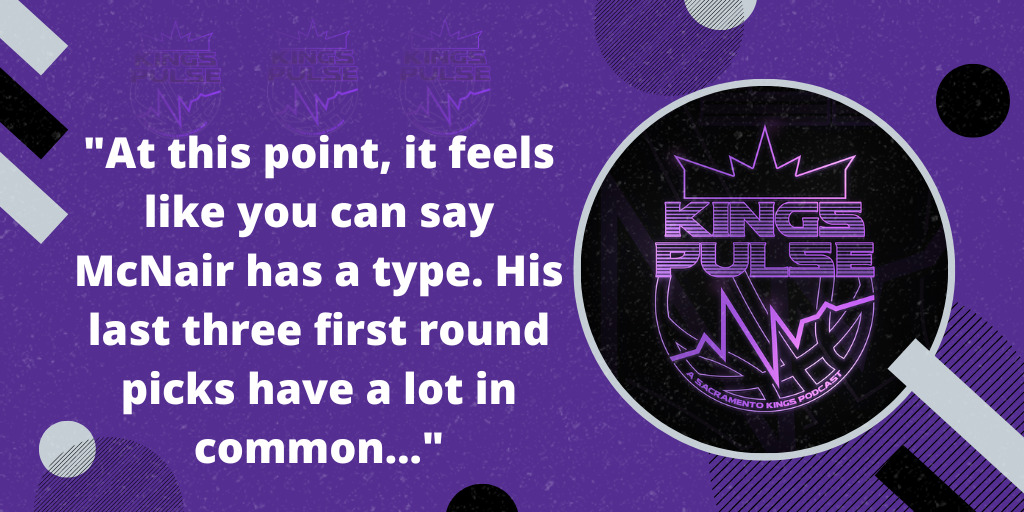 The 2022 NBA Draft is officially in the rearview now. What many expected to be an exciting day where that could have the Sacramento Kings working with a notably different roster by the end of it turned out to be pretty quiet.
In this episode of the Kings Pulse podcast, I spent time just reacting to what took place yesterday, starting with Monte McNair's selection of Keegan Murray with the fourth overall pick. Jaden Ivey was the popular name here and his questionable fit alongside De'Aaron Fox led people to believe the Kings would shop that pick.
But, I think that McNair and the rest of the front office didn't want to risk trading back and Murray being off the board. There may have been some complications in moving the pick.
Also, McNair was very clear in his post-draft press conference that they truly believed Murray was the best player available and raved about his skillset, work ethic, background, and personality. Included in this episode is a clip of McNair explaining the complications that came with getting prospects into Sacramento and his thoughts on Murray.
Trading the 37th pick to the Dallas Mavericks for their 2024 and 2028 second-round picks was an interesting decision. Personally, I don't understand it. There are plenty of moves that the Kings make that I disagree with, but more often than not I can understand and see a potential logic behind it -- not with this deal.
As for the final pick of the night, the Kings moved pick 49 to the Cleveland Cavaliers in exchange for the rights to Sasha Vezenkov. Vezenkov is a player who intrigues me with his length, shooting and IQ. It will be interesting to see if Sacramento brings him over next season.
Plenty of this episode includes me explaining how I think this could work out. It's certainly not the way that I would have gone about it, but this could be a smart way to change the negative culture and narrative that surround the Sacramento Kings.
Subscribe: iTunes | Spotify | YouTube