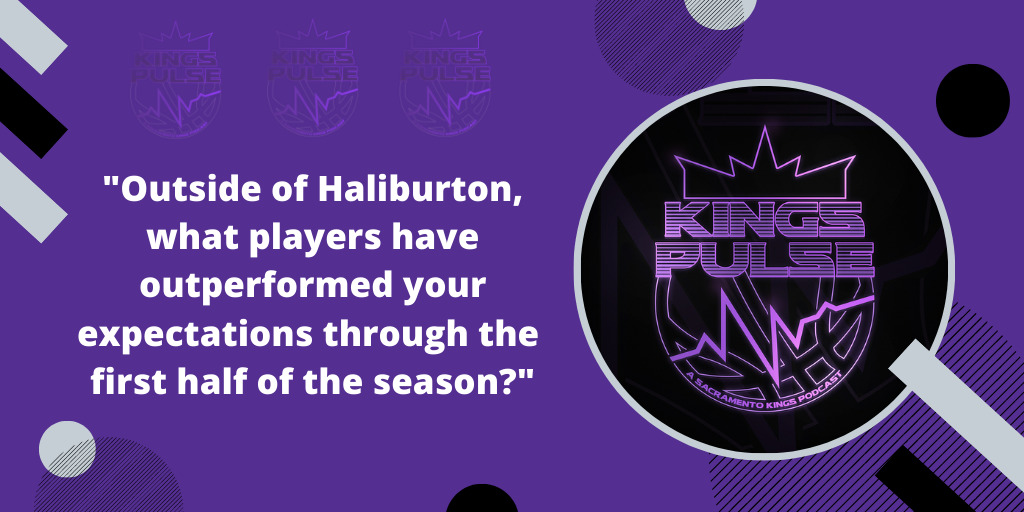 Half of the Sacramento Kings 2021-22 NBA season is officially completed after game 41 was played in Denver on Friday night. So, I figured it was time to do a progress report on the player's individual performances up to this point.
Franklin Cartoscelli, who covers the Kings for KKTH and is the co-host of the Return of the Roar podcast, joined me to share his thoughts. We went through nearly the entire roster and debated if they had overperformed, underperformed, or performed about as expected.
An important caveat is that this was all just relative to what our own expectations were for these players heading into the season. And since the team as a whole has obviously been worse than most people expected, it was difficuly for anyone to really be a standout positive -- although there is one. I'm sure you can guess who that might be.
But really, I'd love to hear people's disagreements with the conclusions that Frankie and I came to on this pod. Which player genuinely outperformed the expectations you had for them coming into the season? Is there anyone who stands out as having drastically underperformed?
We also use the time to talk about our thoughts on the roster as we go through the depth chart in this exercise. Of course, since that time of year is getting closer and closer, for players like Harrison Barnes, Buddy Hield, Marvin Bagley, and Tristan Thompson we mention how their play may have affected their leaguewide value for potential trades.
🚨 NEW EPISODE 🚨

🔘Special Guest: @FCartoscelli3
🔘We have officially reached the halfway mark!
🔘Going through each player's performances
🔘Outside of Tyrese, whose exceeded expectations?
🔘How have Buddy, Barnes, Bagley & others affected their values?https://t.co/mci2MtxT7C pic.twitter.com/4OGHiOgVeF

— Kings Pulse (@Kings_Pulse) January 8, 2022
Also, which players deserve a pass for their underwhelming play in the first half due to some weird circumstances? I think there's one or two where that logic could be applied.
I'm always glad to hear any feedback and/or recommendations for future episodes!
The Kings Pulse podcast is available on all major listening platforms.