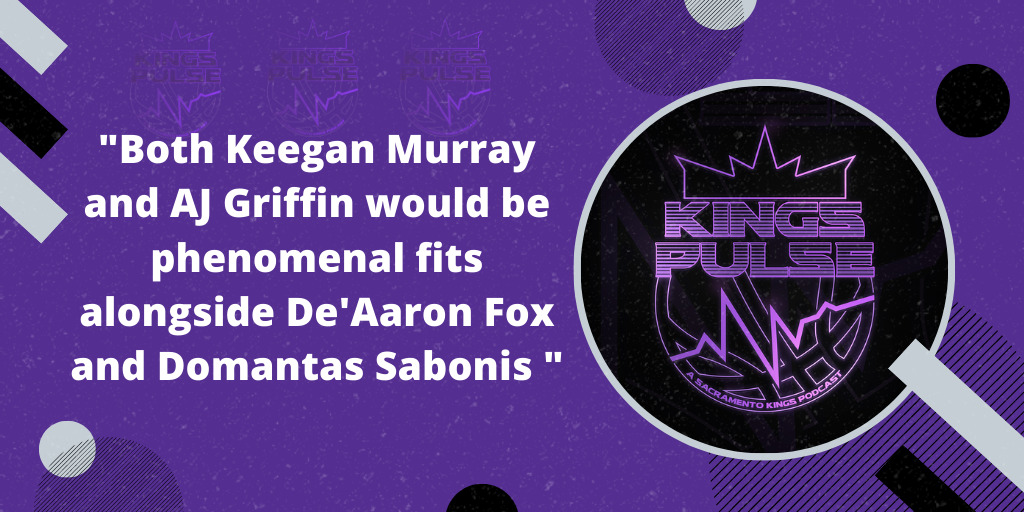 Sadly, it's already time to dive into the 2022 NBA Draft class since the Sacramento Kings are all but mathematically eliminated from the play-in.
Bryant West, The Kings Herald draft expert, joins the pod to help provide a better idea of the top prospect's profiles, skillsets, strengths/weaknesses, potential fits with De'Aaron Fox and Domantas Sabonis, and current rankings.
We dove deep into our top-six picks, which are actually realistic targets considering the Sacramento Kings currently own the sixth-best draft lottery odds at the moment.
Our first topic is the dream scenario... the first overall pick. We debate between Chet Holmgren from Gonzaga and Jabari Smith Jr. out of Auburn. In their current position, the Kings would have a nine percent chance of landing the top pick in the upcoming draft. Who would you prefer to see them take?
I ask Bryant what he thinks about so many people saying that Chet Holmgren is too thin to be an elite NBA player. And, what is it specifically that makes his such a special talent? How would Holmgren fit alongside Sabonis?
One spoiler I'll reveal... I love Jabari Smith Jr for reasons that are explained deeper in this episode. His size and shooting make him a very interesting potential addition, but, what does his upside look like?
Duke's Paolo Banchero is a hot topic of discussion at the moment as well. Trying to figure out how the 6'10" forward would fit alongside Domantas Sabonis is not as simple as some of the others. But, is he talented enough that it doesn't matter?
Jaden Ivey from Purdue was the next up. Can they really draft another point guard?!?! Well, it turns out the fit might not be as bad as one might initially think. Would you consider taking Ivey for the Kings in the top-5?
After those four, AJ Griffin from Duke and Keegan Murray from Iowa are the hot topics of conversation for a good bit in this one. Bryant explains why it feels pretty likely that we are hearing the names Griffin and Murray debated for months from now until the NBA Draft eventually arrives.
Griffin and Murray are both GREAT fits with the Sacramento Kings core of Fox and Sabonis, as we dive into.
Some other players that we also covered in this episode include:
Johnny Davis (Wisconsin)
Bennedict Mathurin (Arizona)
Jalen Duren (Memphis)
Tari Eason (LSU)
Shaedon Sharpe (Ignite)
The Kings Pulse podcast is available on all major listening platforms and is now also uploaded in video form on YouTube!
Subscribe: iTunes | Spotify | YouTube