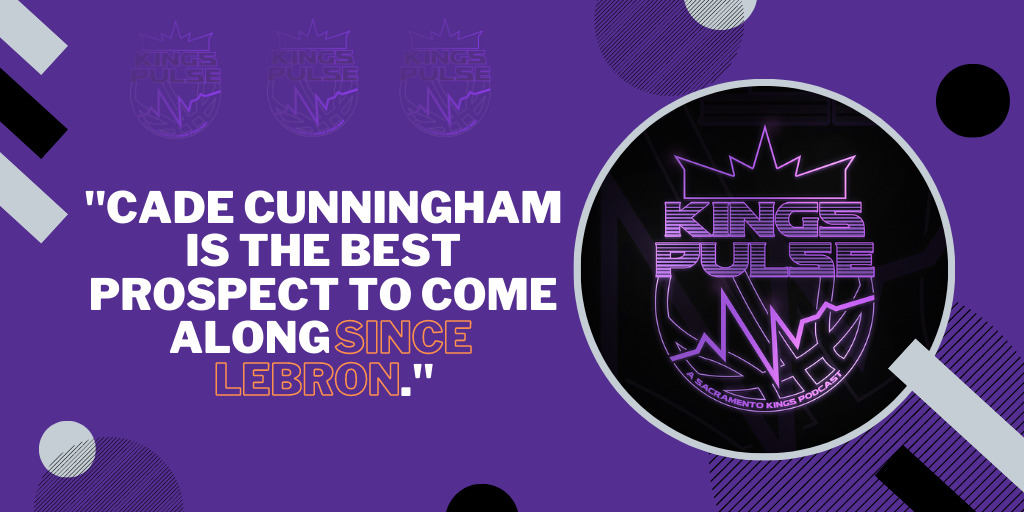 After Sacramento has managed to make every single game unbearable for the final 24 minutes, we have decided to take an early turn to focus on draft content.
We are joined by longtime draft expert PD Web (@abovethebreak3) to talk about the top prospects in the 2021 NBA Draft.
There are two legitimate franchise-changing prospects at the top in Cade Cunningham and Evan Mobley. We dive into what makes these two players some of the best talents coming into the NBA in the last decade.
Even if Sacramento is selecting outside of the top-two there are difference makers to be had. The list of names includes Jalen Suggs, Jaden Springer, Scottie Barnes, Jalen Johnson, and Moses Moody.
With there being a limited amount of current content on the G-League Ignite players, Jalen Green and Jonathan Kuminga, we ask PD to describe their games that he has been scouting throughout their entire high school careers and how they would fit with the Kings.
Former high school teammates, BJ Boston and Ziaire Williams, have had underwhelming starts to their collegiate campaigns but still contain lottery level talent that would be intriguing alongside De'Aaron Fox and Tyrese Haliburton.'
In one of my favorite Kings Pulse episodes to date, we touch on what each of these players would bring to an already promising backcourt duo of Fox and Haliburton.
There is a light at the end of the tunnel, and this may make the losses that much more bearable.
The Kings Pulse podcast is available on all major listening platforms.