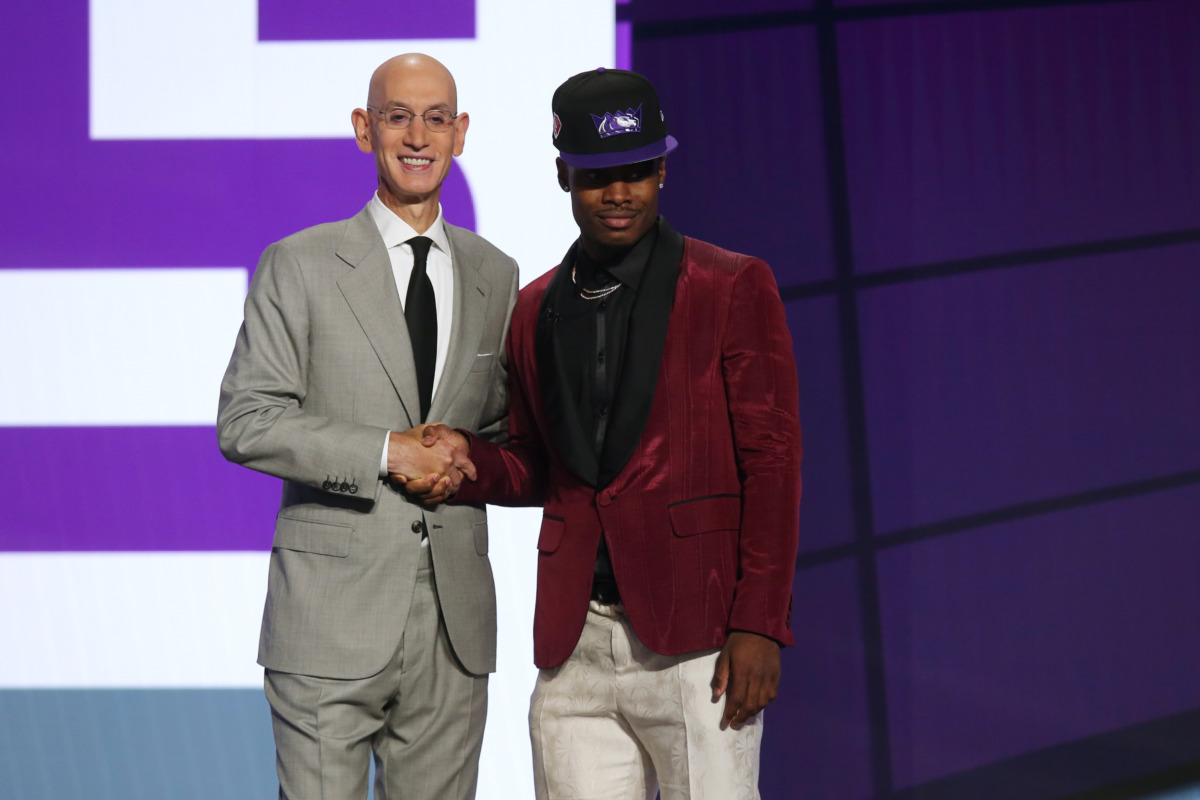 Draft grades are inherently silly, because who the hell really knows how these players will turn out without actually seeing them play, but they're also fun. The Kings surprised just about everyone yesterday with their selection of Davion Mitchell, so it's only fair that initial reviews are all over the place.
NBC Sports: B-
This grade can improve, especially if Mitchell's role becomes clearer and the Kings manage to open up rotational minutes by trading Wright and Hield in the coming days. But for now, it's a head-scratcher, especially with players like Moses Moody still on the board.

Gambling on a culture changer makes sense, but drafting a guard in the top-10 to play behind your franchise player is going to take some explaining.
CBS Sports: A+
I thought Mitchell was a top seven prospect in this draft, and there's great value here at No. 9. Tenacity and skill combine to make him an outstanding prospect. His defensive intensity is unique and should translate quickly to the pros.
Can the Kings get by with a lot of minutes running Mitchell alongside De'Aaron Fox and Tyrese Haliburton? I'm not sure, but I can't wait to see them try.
Mitchell feels like an odd pick for a Kings team that already has two great guards in De'Aaron Fox and Tyrese Haliburton. He is one of the smallest and oldest players in this draft, turning 23 years old before his rookie season. We had Mitchell at No. 21 on our draft board, so this isn't our favorite pick, but his burst and defense should make him a productive pro for a long time as long as he continues to shoot it as well as he did during his final year at Baylor.
Mitchell is an incredible defender and skilled playmaker who rose to the occasion in the NCAA tournament. He is a commanding presence both on and off the floor, even at 6-foot-2. At 22 years old, he will help right away, but how he fits into a backcourt featuring De'Aaron Fox and Tyrese Haliburton remains a question.
What did you think of Sacramento's picks of Davion Mitchell and Neemias Queta? Vote below!