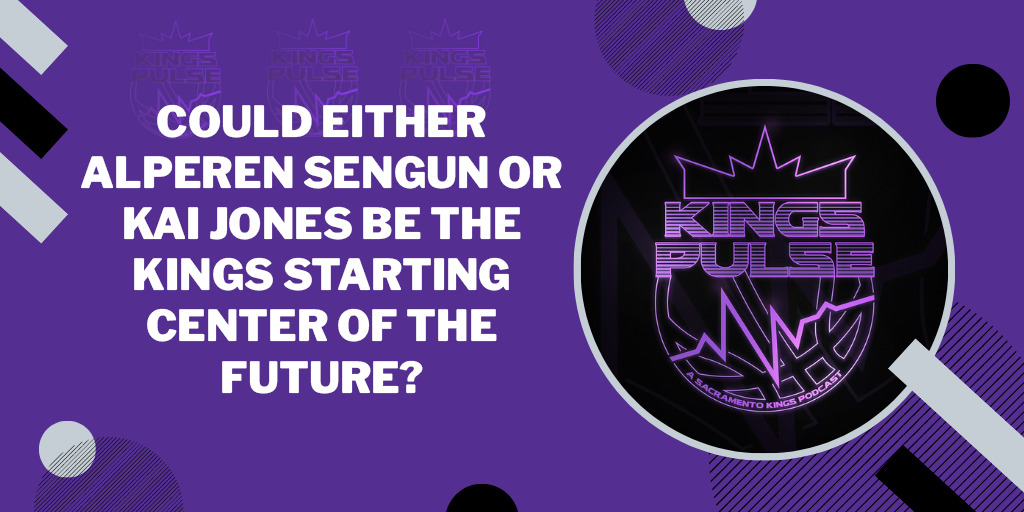 Our review of 2021 NBA Draft prospects continues with two polarizing and talented big men; Turkish star Alphren Sengun, an incredibly productive low-post scorer, and Bahamian freak Kai Jones (by way of Texas), a hyper-athletic if raw combo-big.
Just based on that introduction, neither may seem like new-era lottery picks, but both players offer real upside for a Sacramento Kings squad that could really use some upside in the front court. With Richaun Holmes entering unrestricted free agency and the future of Marvin Bagley a complete unknown at this point, the only other bigs on the books for next year are Damian Jones and Chimezie Metu (who are almost certainly on non-guarenteed contracts). Are either of Sengun or Jones - completely different prospects in terms of play style, athleticism, and area of impact - good fits for Sacramento?
Sengun is one of the youngest players in the draft class, and won MVP of the Turkish Basketball Super League at just 18 years old. He was historically productive this season, averaging 19.2 points, 9.4 rebounds, 2.5 assists, 1.3 steals, and 1.7 blocks per game while shooting 64.6% from the field and 81.2% from the line. While much of his offense comes from his excellent footwork, touch, and skill around the basket, he's rocketed up public draft boards in recent weeks due to his basketball instincts and improvements on the perimeter. He also showed true toughness and physicality in every game, battling around the basket against grown men every night.
Kai Jones is very much an opposite player than Sengun, and plays every moment he's on the court at 100 MPH. The 6'11 Bahamian big spent the last two years at Texas, and averaged 8.8 points, 4.8 rebounds, and 0.9 blocks in just 22.8 minutes per game this season (stuck in a bit of a logjam with other potential draftees in Greg Brown and Jericho Sims). While Jones is certainly a raw player (having only started playing organized basketball at 15 years old), he does showcase moments of sharp defensive instincts and footwork that are much more prevalent than many in the "project player" archetype. Texas used him as a perimeter player on both ends of the court, and he had some fantastic defensive moments where he contained future NBA initiators such as Cade Cunningham and Jared Butler. Jones also hit 38.2% from deep this year, albeit on low numbers (13 of 34 overall), but the flashes - both as a catch-and-shoot big, and as something more - are there in every game.
In this pod, we discuss:
What we need to see from a big man prospect to consider them in the lottery
Sengun's improvements on the perimeter - could he be a high-usage offensive player in the NBA?
How impressive it was for Sengun, at just 18 years old, to win the league MVP
Sengun's defensive question marks
Jones' defensive upside - can he fulfill the promise Willie Cauley-Stein never did?
Is Jones' offensive game real?
Which of the two we'd prefer in Sacramento
There's a strong case to be made for both of these players, especially considering Sacramento's massive hole in the middle. But if the Kings are determined to compete for the playoffs this year, adding a rookie big and expecting big minutes immediately seems unlikely.
What are your armchair scout opinions on Sengun and Jones? Do either make sense for Sacramento? Let us know in the comments!
The Kings Pulse podcast is available on all major listening platforms.