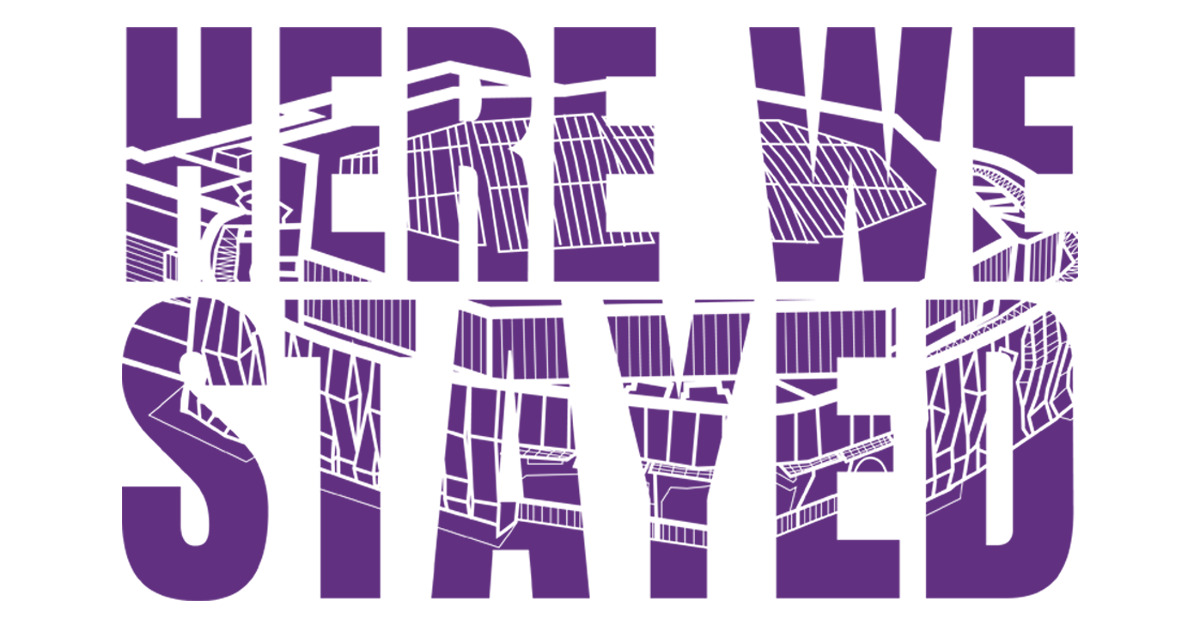 Eight years ago today, the NBA Board of Governors voted 22 to 8 to strike down the sale of the Sacramento Kings to the Hansen-Ballmer group in Seattle.
The Kings haven't gotten much better since then, but we've seen our downtown revitalized with an amazing new and state-of-the-art arena and more importantly, the team is still here and will be for years to come.
To mark this special occasion, we've got a couple of new merch items, the Here We Stayed and Sacramento Forever shirts.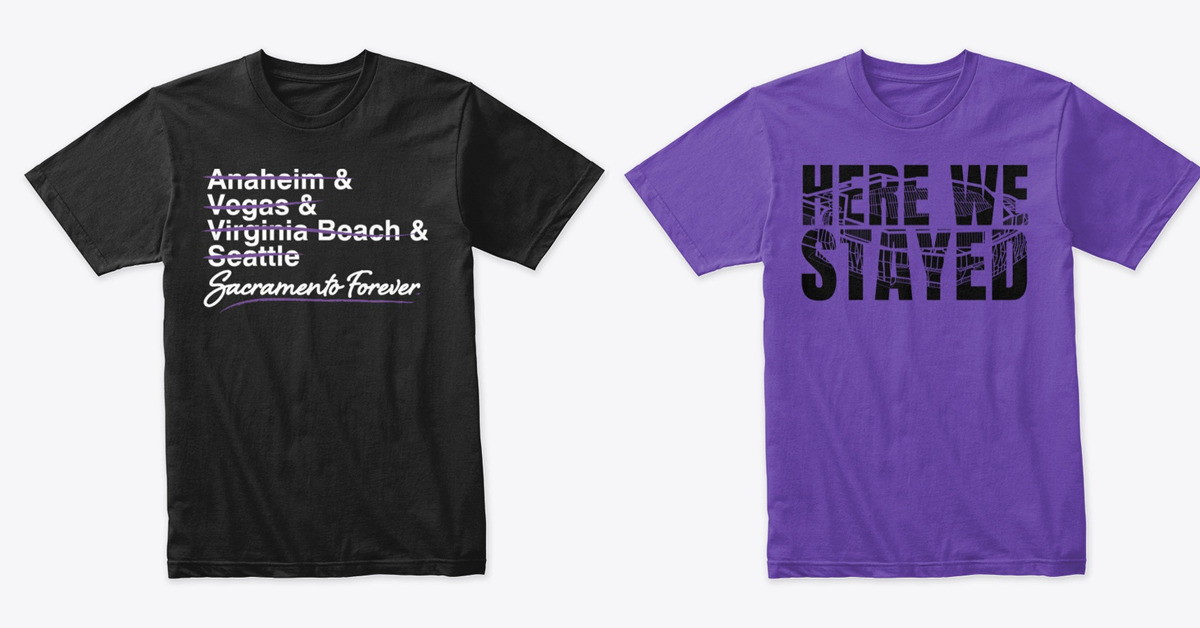 Here We Stayed comes in both Black font and Purple font and features an outline of the Golden 1 Center. The Sacramento Forever shirt speaks for itself, listing the cities the Kings came close to moving to but in the end, we know there's only one town for this team. If you're a Patreon subscriber, make sure to use your 10% off code when purchasing.
Let us know your favorite moment from the relocation fight in the comments below. I'm partial to the time George Maloof got chased into a closet by a gang of reporters.
Happy Here We Stayed Day!