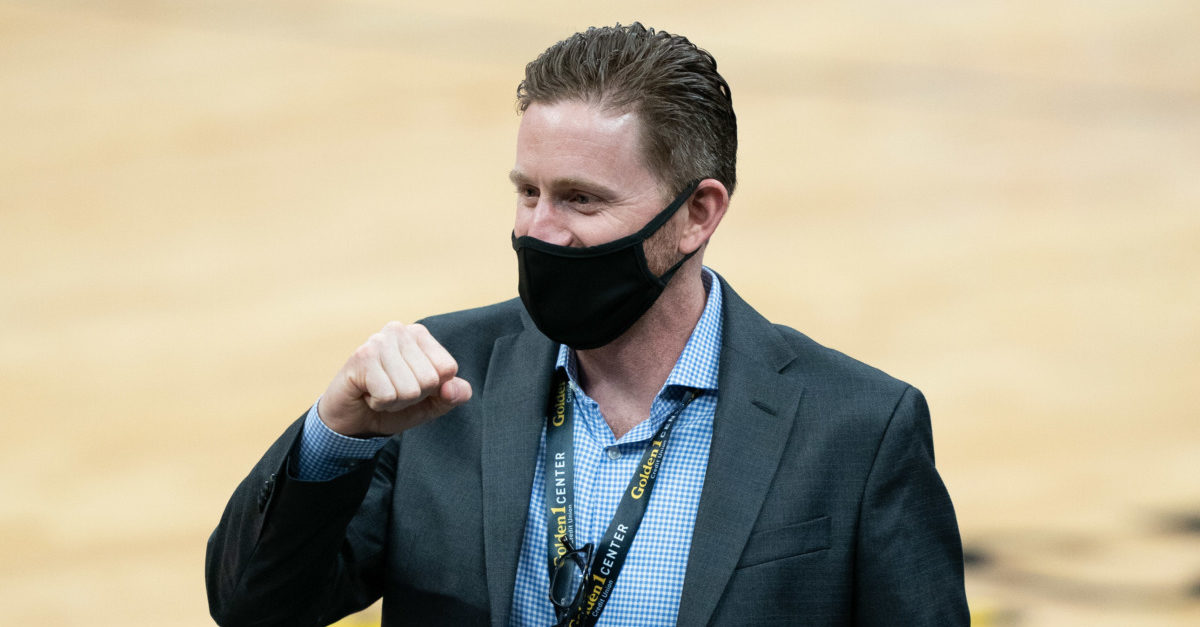 The NBA announced Thursday that the Sacramento Kings organization has been hit with a $50,000 fine for violating NBA rules prohibiting team owners and executives from interacting with scorer's table personnel. Assistant general manager Wes Wilcox was also fined $15,000 for his involvement in the incident.
According to the NBA's press release, the incident occurred with 10:50 remaining in the 3rd quarter in Sunday nights game against the Miami Heat at Golden 1 Center. Wes Wilcox confronted scorer's table personnel about a shot clock issue during a jump ball that the league later confirmed was actually handled correctly by the shot clock operator. Whoops.
Seriously what is with the Kings and complaining about the game clock. pic.twitter.com/N9lwNinyg3

— Gregie McCormick (@gwiss) January 7, 2022
I had nothing better to do and was curious which play had upset Wilcox, so I went back and dug it up. The shot clock isn't supposed to start until possession is secured, but it definitely looked weird, especially from Wilcox's angle from the bench.
Pretty sure this is the play Wes Wilcox was upset about. The shot clock doesn't start until possession, but it sure looked weird in the moment. pic.twitter.com/9jS7aACAyp

— Tony Xypteras (@TonyXypteras) January 7, 2022
Is this already more analysis than this news deserves? Probably, so I'll end it here and assume Wes Wilcox won't be confronting scorer's table personnel again after this. We don't know what was said exactly, but that's a pretty hefty fine.