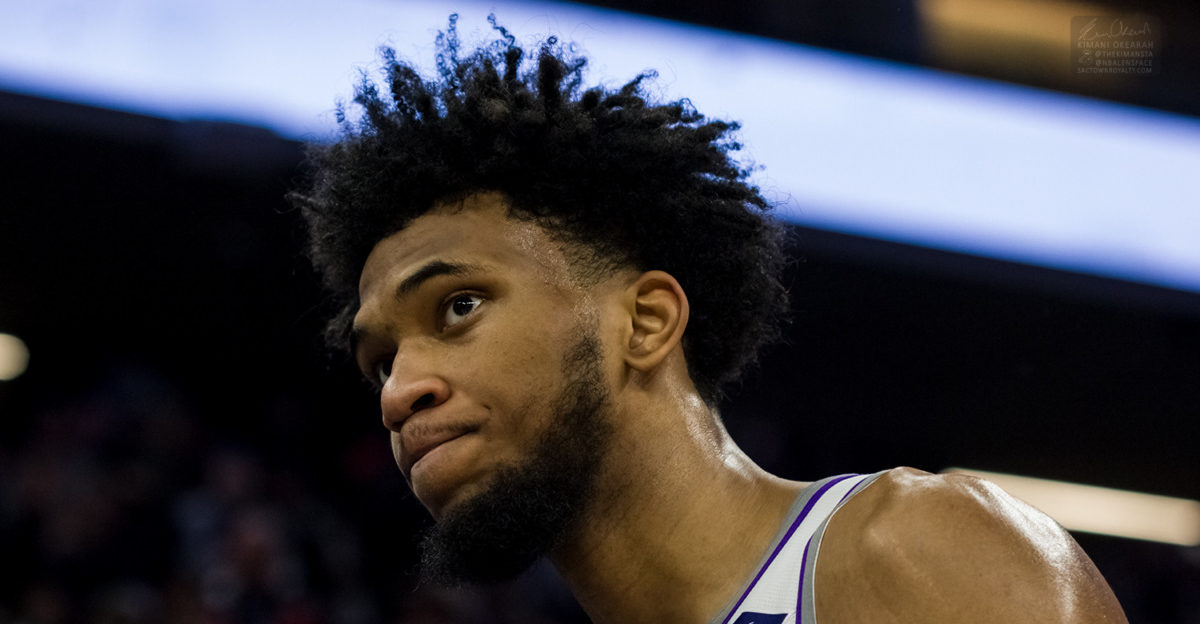 The Sacramento Kings lost more than just a game on Monday night as the Kings announced that Marvin Bagley III suffered a "fractured fourth metacarpal in his left hand". It's currently unknown when or how Bagley sustained the injury, but he left the game in the second quarter, in clear discomfort.
It's yet another unfortunate blow in Bagley's young career, as this is yet another injury that will force him to miss significant time. Bagley had only missed two games this entire season and had been starting to play better as the season went on.
While the Kings have yet to announce a timeframe for Bagley's recovery, a quick Google search indicates that this type of injury can have a three to six week recovery. Given that the Kings aren't likely to be playing for anything and their history of being particularly cautious with injuries, it wouldn't surprise me if Marvin missed the rest of the season. Hopefully that's not the case though, and he can come back sooner rather than later.