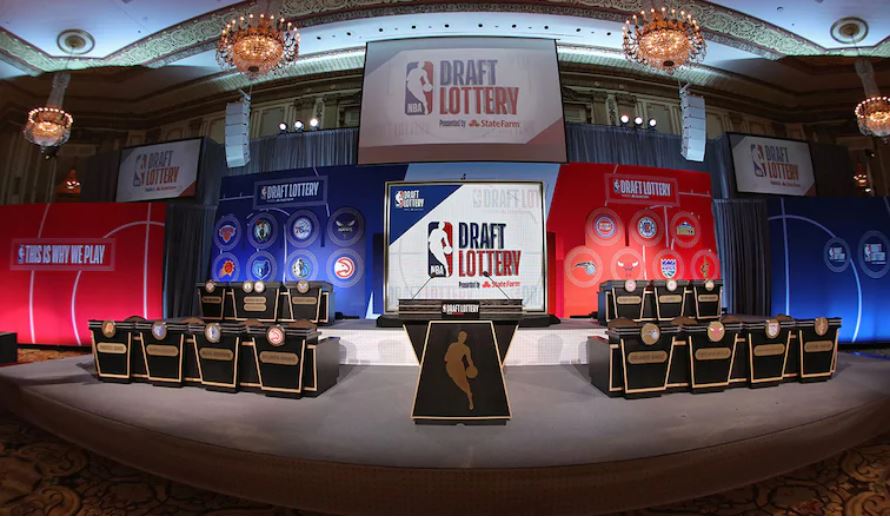 Bad news, draft fans - even though the Sacramento Kings have fallen out of Playoff contention and have gone 1-5 in the Orlando Bubble, they haven't improved their odds for the 2020 NBA Lottery. The Lottery odds are locked in place to the standings as of March 11, the date the NBA shut down the season in response to COVID-19. That leaves the Kings tied for the 12th pick with the New Orleans Pelicans - those same Pelicans who, coincidentally, the Kings were set to play on March 11 before the league shut down.
Before the lottery occurs, the league will break the tie between the teams to decide who will get the 12th pick and who the 13th pick. Per an ESPN report, the teams would split the average of the lottery odds at 12 and 13, but whoever gets the tiebreaker will get the better pick should neither team land in the top four of the lottery. Based on the lottery odds, the 12th pick has a 1.3% shot at the 1st overall selection, and a 6.1% chance at a top 5 pick.
The NBA lottery is a tad different this year than in the past; the odds are flatter, and the Golden State Warriors - the worst team in the league - only have a 14% chance at the top pick and a 40% chance at a top 3 pick. This is a big change in in the odds, as over the last decade the worst team in the league has had a 25% chance for the top pick.
There is one way for the Kings lottery odds to increase, however; if the Phoenix Suns or San Antonio Spurs earn the 8th seed in the Western Conference Playoff picture, their draft selection moves down to the 15th pick. Since both teams are locked in front of the Kings and Pelicans in the lottery order - the Suns at 10, the Spurs at 11 - the Kings and Pelicans would move up one pick, and would then be breaking a tie for picks 11 and 12. So, basically - LET'S GO SUNS OR SPURS!
The lottery will be held on August 25. As the Kings season winds down, we'll have plenty more Draft Coverage leading up to the October 16th draft.