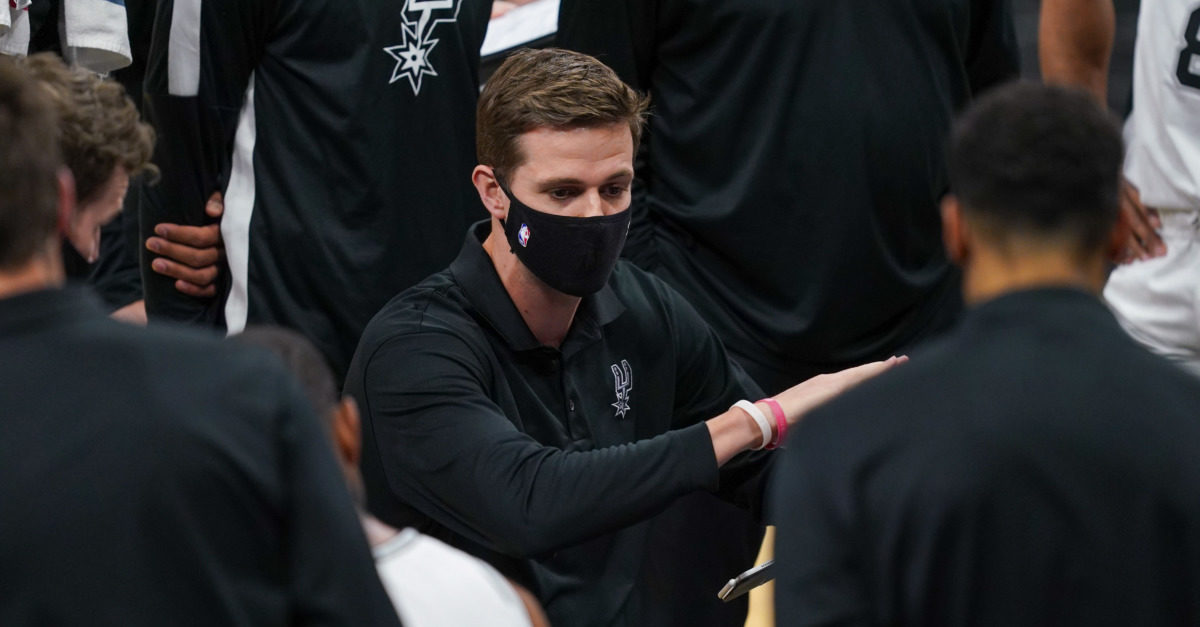 The Sacramento Kings search for a new head coach is in full swing, with candidates announced and interviews expected to begin this week. With seven candidates named so far, it seems only fitting to take some time to break down each candidate.
I'm joined by our good friend Jill Adge, who hosts The SportsEthos Sacramento Kings podcast. We highly recommend listening to Jill on any Kings topic, but specially when it comes to coaching searches. Jill has done overviews of candidates for the Kings next head coach, as well as deep dives on some of the candidates that I will link in their appropriate articles.
With that, let's jump into our final candidate.
Will Hardy
Age: 34
Current Role: Assistant Coach, Boston Celtics
Resume: Worked his way up from video intern to Assistant Coach with San Antonio Spurs, Spurs assistant from 2016-2021, Celtics assistant 2021-present
From Jill:
Will Hardy is the wonder kid of the group, a young 34 years old. He spent 11 seasons with the Spurs, rising from intern in 2010 to video coordinator to assistant coach over a 6 year span before moving to Boston to be the right hand man for Ime Udoka. He is looking to be the next Spurs Video Coordinator to become a household name, to name a few: Mike Budenholzer, Sam Presti, and James Borrego.
Jill also did a deep dive on Will Hardy, which you can listen to here.
***
When the list of Kings coaching candidates was first announced, Will Hardy was the name I didn't recognize. He's young and has been in a few coaching searches before (he interviewed for the Thunder coaching job two years ago and interviewed for the Knicks job that eventually went to Tom Thibodeau) but still wasn't a name I'd heard a lot. But doing even just a little bit of research, it's easy to get excited about Hardy as a prospective coach.
Hardy entered the NBA as a video intern for the San Antonio Spurs, and rapidly worked his way up to an assistant coaching position under Gregg Popovich. The Boston Globe has a great story on how Hardy got his shot with the Spurs and how he rose through the ranks, I'd recommend giving it a quick read.
But what makes me excited about Hardy isn't how he rose through the ranks, but what he's done since becoming an assistant. After learning from Popovich for years, Hardy followed Ime Udoka to Boston. After a rough start to the year, Udoka and Hardy were able to turn around the season and now the Celtics are one of the favorites to emerge from the East in the playoffs.
It's also worth noting that Hardy is widely considered to be a favorite to replace Popovich if he were to retire. Anyone that Popovich is eyeing as his successor is someone I am willing to trust with coaching my team.
As I wrote about Darvin Ham and Charles Lee, there's a great unknown factor when hiring assistants. I'm a big fan of assistants who worked their way up through the ranks of a good organization like the Spurs, but there are still going to be unknowns. Despite those risks, I would be very happy if Hardy ends up being the Kings next head coach.
Previous: Mike Brown