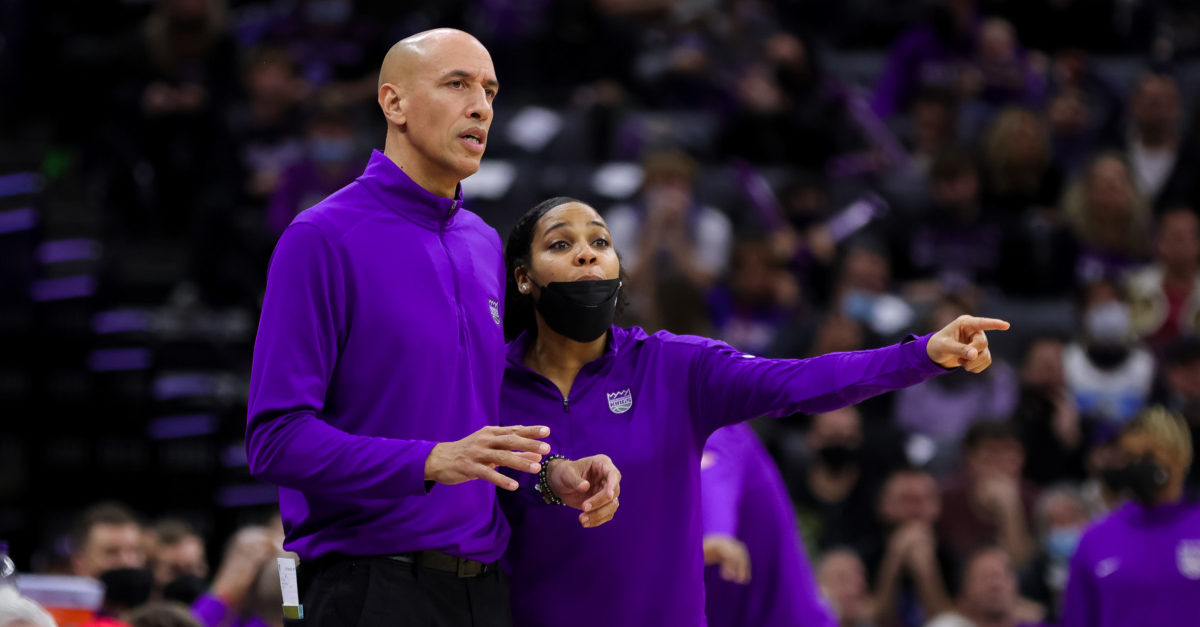 Now that Mike Brown has been named as Sacramento Kings head coach, the next big question is how Brown will assemble his coaching staff. Will he retain any members of the current staff, or will he start completely fresh?
I want to first clarify that regardless of any fondness I may have for any members of the previous coaching staff, my overriding desire is for Brown to build his coaching staff as he sees fit and without any input for Kings management or ownership. Who knows if that will happen, but it's my biggest hope as the Kings attempt to move towards operating like a normal organization.
With that said, the Kings do have some interesting names on the bench who currently stand in limbo.
First, I would be very surprised if Doug Christie returns to the Kings bench next season. Nothing against Doug, obviously, but he was reportedly ownership's preferred choice for interim head coach when Luke Walton was fired. If I'm Mike Brown entering the world of Kangz, the last thing I'd want is to be looking over my shoulder and wondering how long before Vivek decided that it was Doug's turn. If the organization wants Doug to remain involved, I think it would make sense for him to join Bobby Jackson's staff in Stockton unless Doug wanted to leave for an opportunity outside of the Sacramento area.
For me, the name I would most like to retain is Rico Hines. He's known and respected by players throughout the league, but doesn't seem to have head coach aspirations. I have no idea if he has any relationship with Mike Brown, or if Brown will want him to stick around, but he's the assistant I'd be most disappointed to see leave.
On the player development side, the Kings also have Lindsey Harding and Stacey Augmon. Harding has been discussed as a rising star, and was a finalist to become head coach for the Stockton Kings.
Mike Longabardi, who was brought in just last season, was supposed to be the team's defensive coordinator. The Kings ranked 27th in defensive rating, barely better than the previous year's 30th ranked defense. I'd be surprised if he was retained, especially since Brown was hired specifically for his defensive acumen.
The last notable member of the current staff is Jonah Herscu. Herscu came from the Lakers with Luke Walton three years ago. He's supposed to be well-liked by the team, but beyond that I don't know much about him.
Aside from what happens to the current staff, I'm also curious to see what new staff Brown will bring to Sacramento. I'm hopeful we see him bring on a really strong lead assistant, and hopefully someone who is a bit of offensive guru.
I doubt we get much clarity on Brown's staff until after the Warriors are finished with the playoffs, especially since Brown might bring an assistant or two from the Warriors staff, much like Ime Udoka brought Will Hardy with him from San Antonio to Boston.
We'll provide updates when staffing announcements are made.