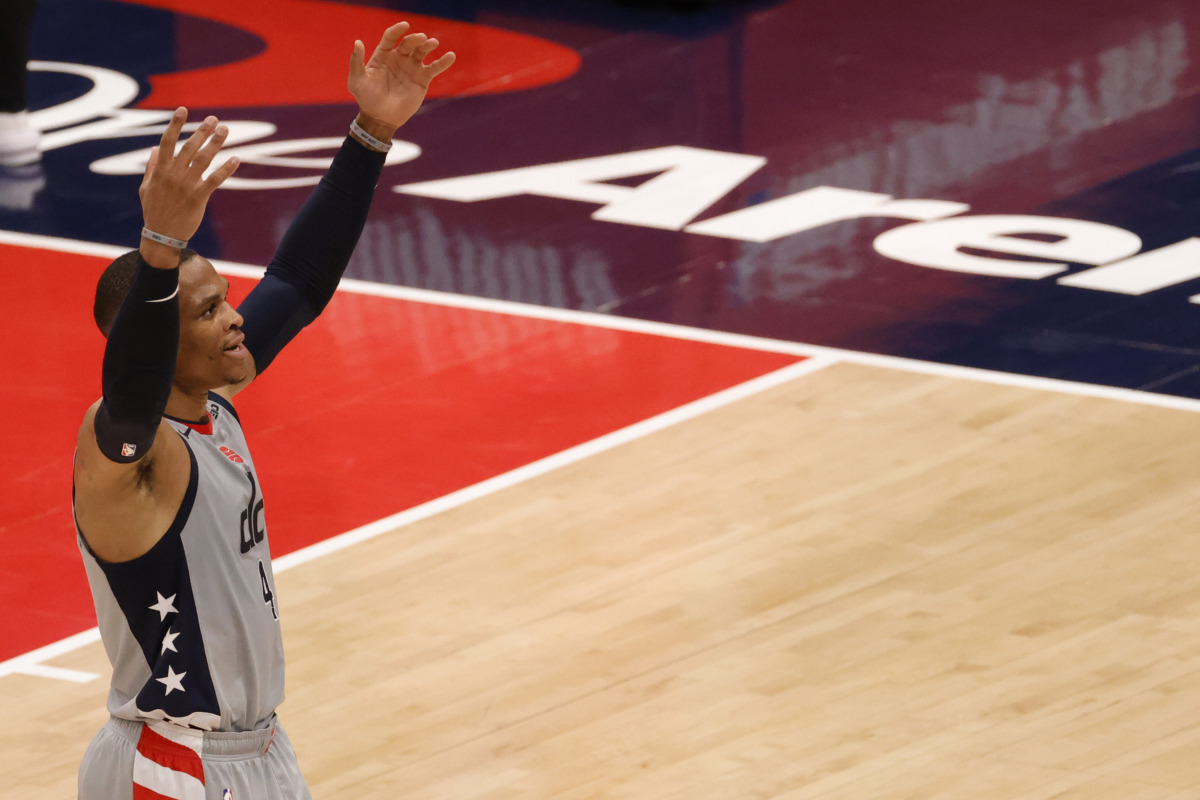 In a flurry of activity this afternoon it seemed the Buddy-Hield-to-the-Lakers deal could be on the verge of being done, and a second later it seems it might be dead.
First, Montrezl Harrell opted into his player option, a necessary step before completing the proposed Buddy Hield deal. Woj indicated that the deal could be near completion.
With Harrell opt-in, Lakers are able to to move toward completing a deal to acquire Kings guard Buddy Hield for forward Kyle Kuzma and Harrell, sources tell ESPN.

— Adrian Wojnarowski (@wojespn) July 29, 2021
That trade still needs to be agreed upon, but there's been momentum toward its ultimate completion, per sources. https://t.co/9W4KRY0YXg

— Adrian Wojnarowski (@wojespn) July 29, 2021
But then Shams Charania reported that some of those same players could be part of a package being sent to the Washington Wizards to Russell Westbrook.
The Lakers and Wizards are discussing a trade that would send Kyle Kuzma, Montrezl Harrell, Kentavious Caldwell-Pope for Westbrook, sources tell @TheAthletic @Stadium. The Lakers' No. 22 pick in the Draft could be in play, too. https://t.co/RQOnlyVnBS

— Shams Charania (@ShamsCharania) July 29, 2021
It's unclear if the Kings were used for leverage on Washington, or if Washington is being used for leverage against the Kings.
This is all completely up in the air and we will continue to update as we learn more.
Update:
Woj is now also saying the Lakers are focused on Westbrook. It seems like the Buddy Hield trade with LA is dead.
The Lakers are near a deal to acquire Washington's Russell Westbrook for Kyle Kuzma, Montrezl Harrell, Kentavious Caldwell-Pope and a 2021 first-round pick, sources tell ESPN.

— Adrian Wojnarowski (@wojespn) July 29, 2021
Update 2:
The Washington Wizards have agreed to trade Russell Westbrook, 2024 second-round pick, 2028 second-round pick to the Los Angeles Lakers for Kyle Kuzma, Kentavious Caldwell-Pope, Montrezl Harrell and No. 22 tonight, sources tell @TheAthletic @Stadium.

— Shams Charania (@ShamsCharania) July 30, 2021