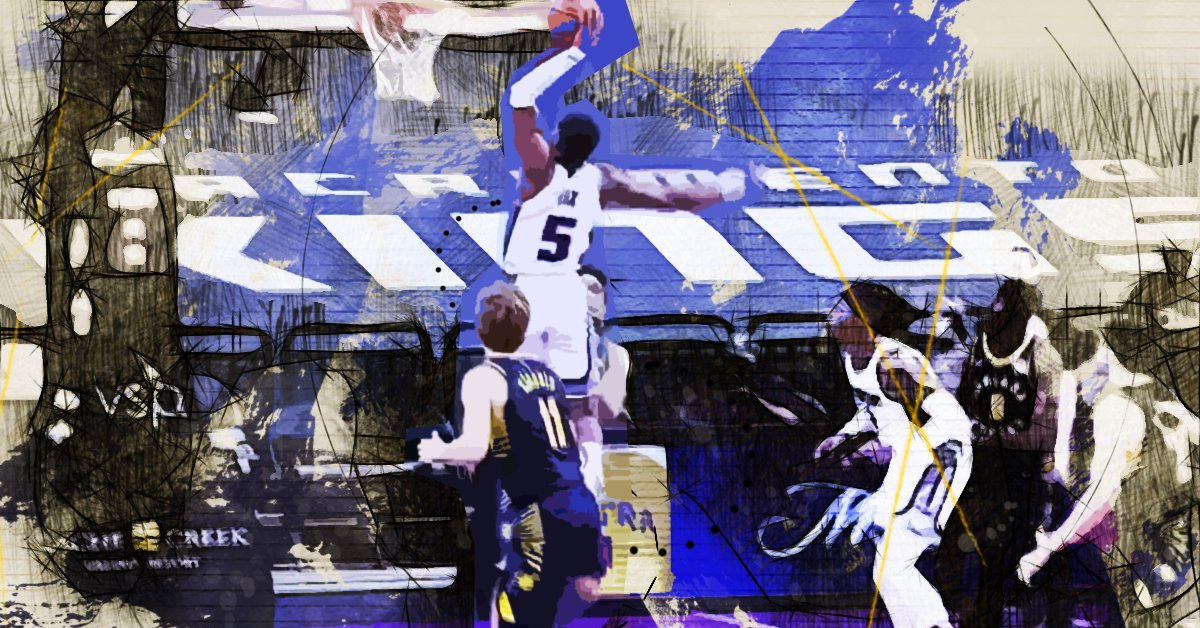 Last night saw a lot go well for the Kings. Buddy Hield had a good shooting night, Harrison Barnes had another great game, and Richaun Holmes had six blocks! But none of that matters because De'Aaron Fox stole the show with a dunk for the ages.
Let's take a moment to watch it from as many angles as possible.
OH MY GOD DE'AARON FOX pic.twitter.com/peOc1rz8Tr

— Justin Russo (@FlyByKnite) January 12, 2021
De'Aaron Fox with the emphatic dunk to put the Kings up 123-117. Yikes. Speed kills. pic.twitter.com/YUsJpKQuvh

— Sean Cunningham (@SeanCunningham) January 12, 2021
https://twitter.com/SacramentoKings/status/1348870407923724288?s=20
The reaction from @TheDougChristie and @MarkJonesESPN on the De'Aaron Fox dunk 😭

(via @NBCSKings)pic.twitter.com/PLuHiLRmaK

— Dime (@DimeUPROXX) January 12, 2021
Fox's reaction says it all. He had the lane and he took it.
De'Aaron Fox on the dunk at the end of the game: "I knew could get anywhere I wanted ... I had a lane so I took it."

— The Kings Herald (@thekingsherald) January 12, 2021
I don't have any deeper analysis of this play other than to say it was fun as hell and an emphatic way to cap off a fun fourth quarter.