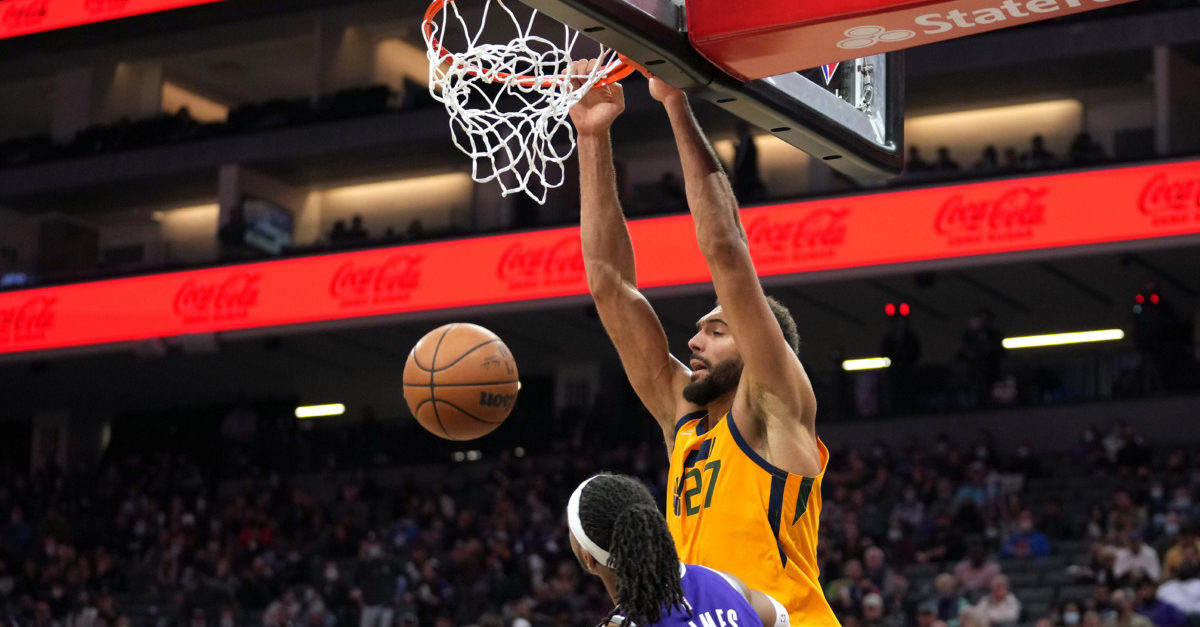 After a disastrous performance against the Toronto Raptors the Kings hosted the Utah Jazz on the second night of a back to back. Luke Walton is on the hot seat and the Kings are spiraling. Can they get things back on track? Let's go to the tape...
Quick Stats
Outcome: Kings lose, 123-105
Sacramento Kings: 105 pts, 50.5% fg, 43.63% 3pt, 82.4% ft, 20 ast, 52 reb, 11 to
Utah Jazz: 123 pts, 45.1% fg, 32.3% 3pt, 61.9% ft, 20 ast, 35 reb, 8 to
Minutes Delayed by vomit: 20+
Yeah, I'm going to be honest, the story and the summary of this game was the 20+ minutes the game was delayed in the fourth quarter when a courtside fan vomited all over himself and the court. It was...voluminous. It took forever. The Golden 1 Center staff had rags and mops and Slamson and it still took forever to get cleaned. Those poor folks were not being paid enough. Twitter was full of jokes, and it was more enjoyable than the rest of the fourth quarter.
Ok, now back to your recap.
The Good, The Bad, & The Ugly
THE GOOD
Harrison Barnes and Richaun Holmes: Holmes had a team-high 22 points to go along with 7 rebounds. Harrison Barnes had 18 points and 8 rebounds. Those two were the reason the Kings stayed close for the first three quarters.
THE BAD
Fourth Quarter Collapse: The puking courtside fan might very well have been reacting to the awful start to the fourth quarter. The Kings played close, competitive basketball for 36 minutes and then completely fell apart.
THE UGLY
Buddy Hield's Disappearing Act: You won't see it on the box score, but Buddy Hield was invisible for most of the game. He scored a quick 6 points off the bench in the fourth, and then was essentially shut down until the fourth quarter when the game was already out of hand.
The puke: Seriously. We had some jokes and some fun, but that was icky.
The King of Kings
I'm giving this to Richaun Holmes. Aside from his scoring and rebounding, he was also giving Rudy Gobert fits on the defensive end. Holmes played his heart out and deserves better than the support he receives most nights. Honorable mention to Barnes.
Up Next
The Kings host the Philadephia 76ers on Monday, November 22nd at 7 PM PT.