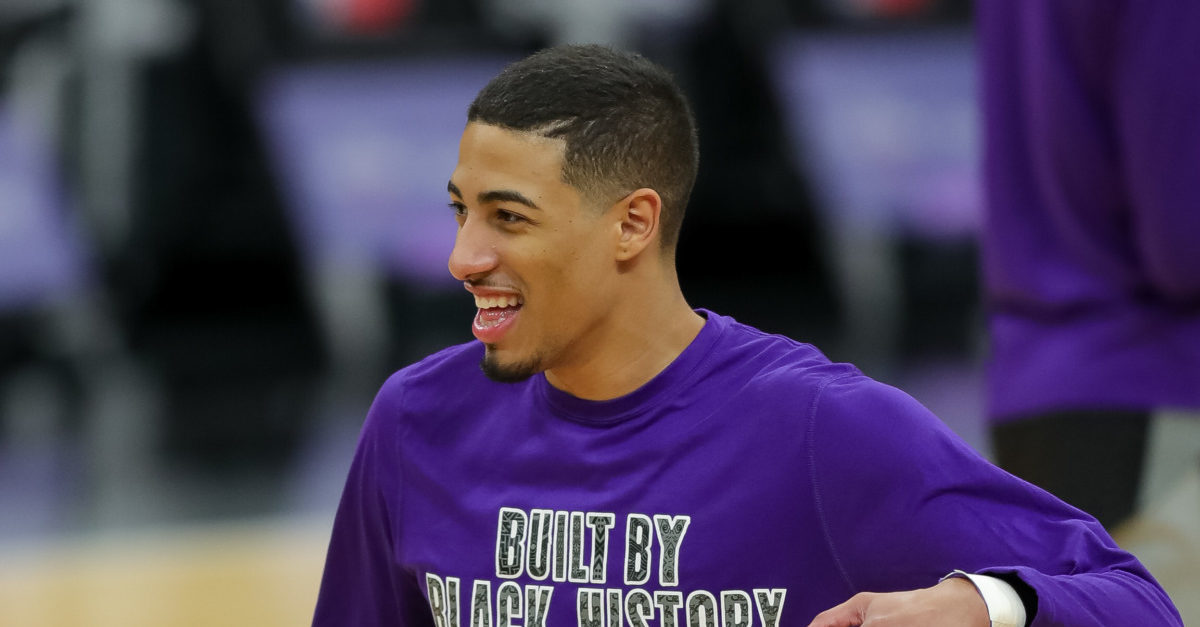 On the most recent crossover podcast episode of The Hoop Collective and The Lowe Post, Brian Windhorst and Zach Lowe hosted a discussion with our beloved Tyrese Haliburton. They covered analysis of Game 3 of the NBA Finals, reflections of Haliburton's first NBA season, and Haliburton's experience with the USA Men's Select Team.
It seems that every time Tyrese opens his mouth or merely makes a public appearance (i.e. repping retro Kings attire), we find something new to love about him. And this podcast appearance was no different - he impressed, humored, and thoughtfully reflected like a professional beyond his years. The episode is filled with impressive basketball analysis from Tyrese, featuring specific breakdowns of the Suns-Bucks Game 3 matchup, as well as strategic observations of defending the popular Spain pick and roll.
But beyond Tyrese's demonstration of his insane basketball knowledge, my favorite part of the episode was a funny anecdote he shared about his first time playing against Chris Paul. If you only listen for that story, it's worth it.
Listen to the episode here:
After-the-buzzer Lowe Post/Hoop Collective joint podcast w/ @WindhorstESPN + @TyHaliburton22 -- on MIL's G3 rampage, what comes next, +Tyrese w/ a bundle of stories about CP3, Giannis FTAs, bench trash talk, more:

Apple: https://t.co/lqLyWU8Tlo

Spotify: https://t.co/pZog4kRVOO

— Zach Lowe (@ZachLowe_NBA) July 12, 2021