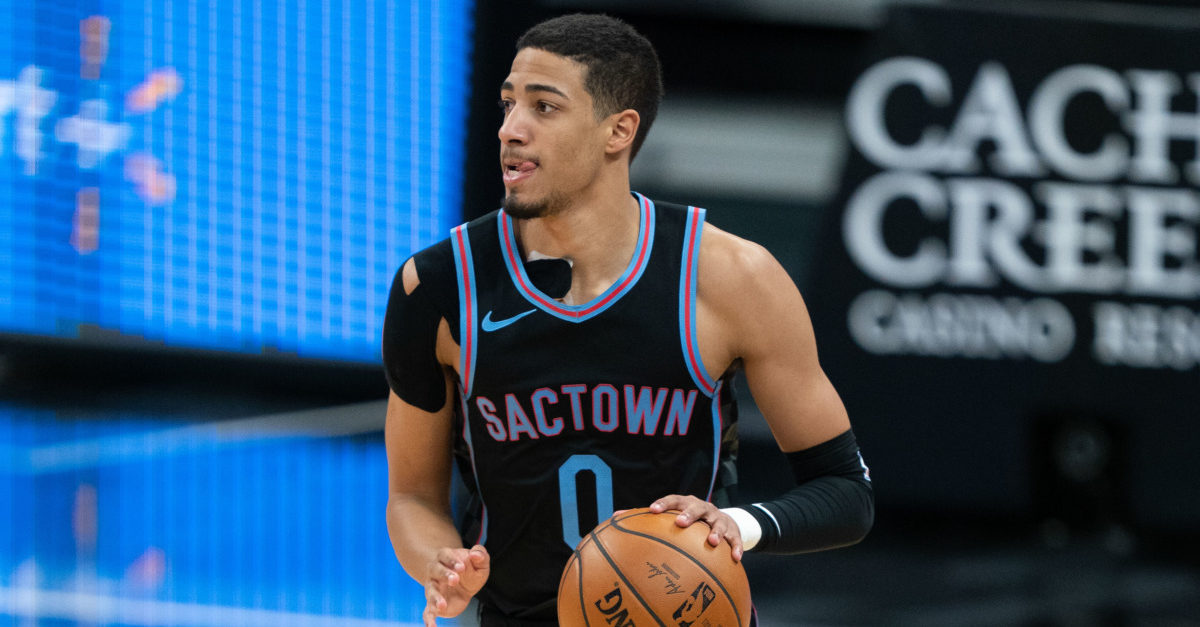 The Sacramento Kings announced via press release on Thursday that Rookie of the Year runner-up Tyrese Haliburton has been added to the 2021 USA Men's Select Team roster. The Select Team is a farm system of sorts for Team USA, and will train from July 6-9 with the U.S. Olympic Men's Basketball Team during its training camp in Nevada.
Along with Haliburton, Saddiq Bey, Miles Bridges, Anthony Edwards, Darius Garland, Tyler Herro, John Jenkins, Keldon Johnson, Josh Magette, Dakota Mathias, Immanuel Quickly, Naz Reid, Cam Reynolds, Isaiah Stewart, Obi Toppin, P.J. Washington, and Patrick Williams are also on the 2021 Select Team roster.
The obvious hope here is that Haliburton will develop into a player worthy of Olympic roster honors at some point, but in the short term, training with some of the NBA's best players in Las Vegas should be a great experience for the young Kings guard.
In addition to training with some elite talent, Haliburton will also play under some of the very best coaches in basketball, including Select Team Head Coach Erik Spoelstra.
If Haliburton has a breakout sophomore season, he wouldn't be the first player to credit their time with Team USA for setting them on the right path and shifting how they train and develop skills. This is a great opportunity for Hali, and good news for an organization that can always use a little bit of good news.