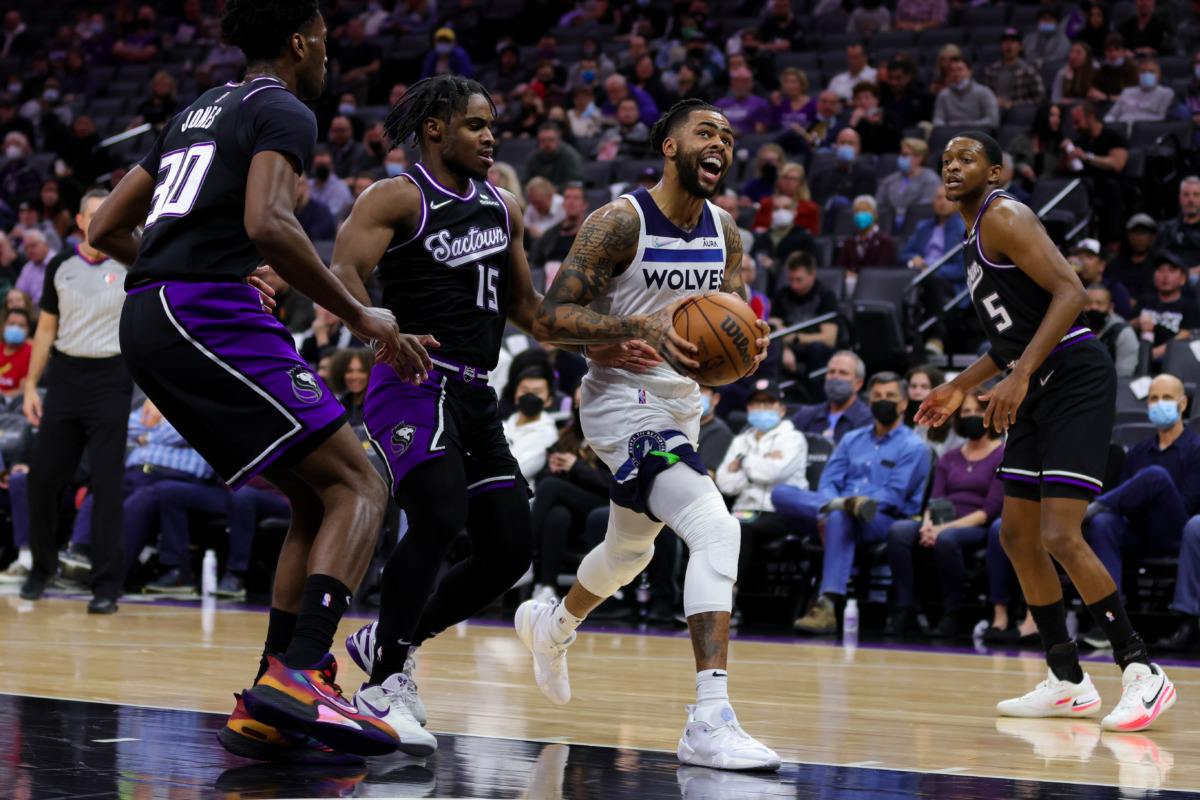 As I'm sure you already know, a trade happened today. The news dropped around 10:30 this morning, so we have all had the better part of the day to digest and suppress our regurgitated vomit in knowing that Tyrese Haliburton will no longer be a Sacramento King. This one really hurt me. Tyrese was my favorite player to watch on this team and his outward embrace of Sacramento made him truly invaluable in my eyes. In just a year and a half, he brought a new hope, energy, and personality to this city and fanbase that will be deeply missed. Thank you for everything, Tyrese.
Against my deepest wishes, life goes on. Moving forward, Sacramento will get to welcome Domantas Sabonis, Jeremy Lamb, and Justin Holiday. While they weren't yet available to play in tonight's game, Kings fans could still do their research and find that we will be getting a two-time All-Star in Sabonis, who is averaging 18 points and 12 rebounds this season. You are allowed to feel both heartbroken at the loss of Tyrese Haliburton and excited at the addition of a proven All-Star, all at the same time. Or you can be happy about it all. Or you can be enraged. Or you can feel nothing. After 16 years of torture, you are allowed to feel whatever the hell you want.
And so tonight we began our new life without Tyrese Haliburton, Buddy Hield, or Tristan Thompson, starting with a home game against the Minnesota Timberwolves. Let's see how they did:
Quick Stats
Outcome: Kings lose, 134-114
Sacramento Kings: 114 pts, 49.4% fg, 36.0% 3 pt, 88.5% ft, 29 ast, 38 reb, 19 to
Minnesota Timberwolves: 134 pts, 48.1% fg, 50.0% 3 pt, 70.6% ft, 34 ast, 49 reb, 14 to
The Kings were actually within striking range for 75% of the game despite the Timberwolves shooting a consistent 50% from the 3-point line all night long. Big contributions from De'Aaron Fox, Harrison Barnes, and Damian Jones kept the Kings in this one until this short-staffed squad ran out of gas and the Wolves eventually pulled away mid-way through the fourth quarter.
The Good, The Bad, & The Ugly
The Good
Sharing the Ball: Despite having to get used to new lineups tonight, the Kings shared the ball well with one another and finished with 29 assists. While the Timberwolves were raining in 3s, the Kings found ways to score by minimizing one-on-one play and moving the ball around. De'Aaron Fox led with six assists, followed by five from Damian Jones.
HB Efficiency: Tonight, Harrison Barnes had one of his classic, fundamentally efficient offensive performances. Barnes made a living at the free throw line, shooting 12-12 from it, and finished with 21 points on 4-7 from the field. His offense included the fundamental footwork we know and love, and he even threw in a sweet spin move that we aren't used to seeing.
Minutes for the Bench: Due to the recent trade, along with a late scratch for Richaun Holmes, the Kings' roster was stripped down to its studs. We got to see an early entrance from Jahmi'us Ramsey in the first quarter and later got 19 minutes from Louis King. Ramsey finished with 10 points, while Louis King had one of my favorite defensive plays of the game, simply by fully committing his body to a help side drive that led to a Minnesota turnover.
the Bad
Defensive Rebounding: The Kings exhibited a high level of defensive energy tonight, forcing the Wolves into 14 turnovers. They were able to hold Anthony Edwards to just five points on 2-12 shooting. However, they failed to put a cap on many of these defensive possessions by allowing Minnesota to collect 16 offensive rebounds. The second chance opportunities gifted the Wolves easy put backs or more open looks from 3, which they were not likely to miss tonight.
The Ugly
3-point Barrage: Apparently I missed the update where Malik Beasley is now the second coming of Stephen Curry. Halfway through the first quarter, it felt like the Wolves had already hit 10 3-pointers. In reality, they shot 7-14 in the first 12 minutes, and kept that pace for the rest of the game to finish 22-44. Beasley led by shooting 7-8 from deep, while Patrick Beverley and Taurean Prince added on three more a piece. Add this on to Karl Anthony-Towns' 25 points, and the Kings just couldn't make up the difference.
The King of Kings
Although my heart still breaks at the loss of Tyrese Haliburton, De'Aaron Fox softened this ache by reminding me just how good he is at the game of basketball. After missing the last eight games, it was a sight for sore eyes to see Fox back on the court and doing Fox things. He scored 29 points, which included four 3-pointers, and a handful of explosive plays. Fox showcased his speed and quickness to remind us that we still have a special talent in Sacramento.
Operation: M.C.N.A.I.R. Watch
The flames are still raging in Basketball Hell, but Operation: M.C.N.A.I.R. is thriving, as demonstrated by its recent feature in The Sacramento Bee. Tonight's chosen charity is the Central Valley Holocaust Educators' Network, which supports California teachers in implementing Holocaust curriculum in classrooms. As always, make sure to hit up Will on Twitter (@WillofThaPeople) or e-mail [email protected] with your donation amount so he can continue to track all the good that #SacramentoProud is spreading.
Up Next
Wednesday, February 9th vs. Minnesota Timberwolves - 7:00 P.M. (PT)