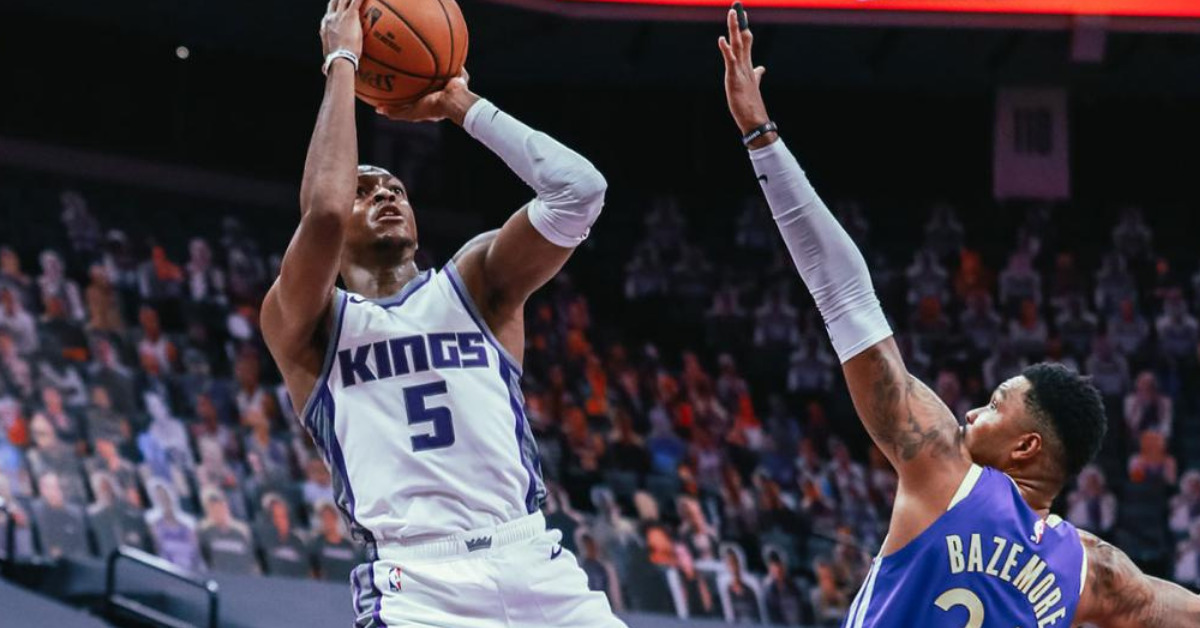 On the heels of back-to-back blowouts, Kings fans are searching for answers. How could a team that played so well just days earlier look like a complete disaster now? Unfortunately there are no easy answers, but instead a variety of factors at play.
There are obvious factors, such as Buddy Hield's early struggles. 10 games into the season Buddy is shooting 33.7% from 3 and 34.8% overall. Those are both the worst shooting numbers of Buddy's career by a significant margin.
De'Aaron Fox has also started slow. Even removing the 3-point outing against the Bulls (in which he played just 5 minutes), Fox is averaging less than 20 points per game. Fox has been a key element in some big runs for the Kings in this early season, so this isn't to suggest Fox has been bad, but he has yet to make a major leap forward like many had hoped.
Marvin Bagley has been handed the starting role for the first 10 games, and has shown flashes of promise, but has just as often showed how unready his is to contribute in a meaningful way. His defensive awareness is that of a rookie, not of a player with a year of on-court experience and another year of attending NBA film sessions.
This isn't to suggest the season has been all doom and gloom. Fox, despite the lack of a major leap, has still been the team's best player. Harrison Barnes and Richaun Holmes have played very well, and Tyrese Haliburton has been a delight. We've also seen nice contributions of the bench from guys like Glenn Robinson III and Chimezie Metu (Metu has scored 13 points in 11 minutes of playing time, please play him more).
But the whole has remained less than the sum of the parts. The team defense in particular has been harshly exposed in the last few games.
Now that we've hit the 10-game mark, I won't be surprised to see Luke Walton make some lineup changes, but that still won't fix Walton's inability or unwillingness to adjust his game plan during games. Walton decides which nine players will get rotation minutes, and then sticks with that regardless of which players get into foul trouble, which players are playing poorly, or how opponents have schemed against the Kings. He only deviates when he clears the bench at the end of blowouts.
Some fans will surely point to firing Walton as the easiest way to address many of these issues. I don't think that will happen yet. I think Walton will truly need to have completely lost the team to be fired midseason, but I also don't know that firing Walton would be the cure-all for the Kings issues. Walton isn't why Buddy Hield and Nemanja Bjelica forgot how to shoot threes this season. Luke Walton certainly has major flaws as a coach, but the players bear some responsibility as well.
I don't know where the Kings go from here. I don't see a magic bullet to fix the Kings this season. And perhaps this is just how it's going to be. The Kings will muddle through this season showing some moments of promise and then moments of ineptitude. We all know that McNair inherited a flawed roster and he couldn't be expected to fix it all in a one-month offseason.
Just 62 games left, Kings fans. It could be a bumpy ride.