Welcome to the inner workings of the space that should hold my mind, but as a Kings fan is occupied by terror. Dark, desolate, never-ending terror. This is the space that read the top 50 all-time Sacramento Kings list as presented by Akis Yerocostas and surmised that the list of best Kings each year would be much more compact, and hopefully a little less depressing. Of course, this cavernous and mostly undeveloped space also has trouble staying focused on the task at hand, so the following is what you get when an old, cranky, worn out writer blows the dust off of the old Smith Corona and starts simultaneously pounding on keys while screaming €œStay off my lawn!€ I offer neither an apology nor a recommendation. Proceed at your own risk (you are used to that €" you are a Kings fan).
1985-86
The inaugural year. Major league sports in the old cow town. 10,333 people packing ARCO I each night to watch their beloved new team. And Reggie Theus was the best player on the best major league team in Sacramento. Theus averaged 18.3 points and 9.6 assists per game in 85-86, and was perhaps ahead of his time when it came to larger €œpoint guards€ that not only ran the offense, but were primary scorers as well. And Theus had the looks that would have probably made him a lot more bankable as a star in today's NBA.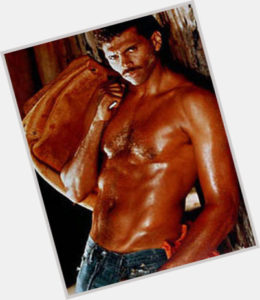 Rico Suavé!
Other players earning consideration: Eddie Johnson.
Sign of the times: Rookie center Joe Kleine, averaging roughly 5 points and rebounds per game while blocking fewer shots per game than guard Mike Woodson. The Kings would make the playoffs in spite of finishing with a 39-43 record, giving elated Kings fans their first glimpse of what was sure to be a long run of playoff appearances.
Fun(?) fact: With an 0-3 game record, Phil Johnson is still the 3rd most successful playoff coach in Sacramento Kings history!
1986-87
Theus again, though I will entertain arguments from Otis Thorpe's family and friends. Theus was at 20.3 and 8.8 in points and assists. Thorpe averaged 18.9 pts. and 10 rebounds per game.
Sign of the times: Derek Smith. Greg and Akis touched on this roughly three years ago, while hanging out at a different pub:
Kings trade Larry Drew, Mike Woodson, a 1988 1st round pick (became Hersey Hawkins) and a 1989 2nd round pick to the Los Angeles Clippers for Derek Smith, Junior Bridgeman and Franklin Edwards.
Return: Smith never recovered from a knee injury and was waived by the Kings in 1989 after two and a half very uninspiring seasons. Bridgeman never played for the Kings and Edwards played garbage minutes over two years.
Cost: Trading for Smith indirectly caused the Kings to also end up trading Eddie Johnson and Otis Thorpe so as to recoup some value lost in the Smith trade. The Kings also lost out on draft picks and two veterans in Drew and Woodson who gave more to the Kings than Smith ever did. The Kings went from making the playoffs in their debut year to not making the playoffs until 9 seasons later.
After a 14-32 start to the season, Phil Johnson was fired and replaced by Jerry Reynolds.
Fun(?) fact: Eddie Johnson's 37 three pointers on 118 attempts shatter the all-time Kings records for threes made and attempted.
1987-88
This is pretty much a redux of the 87-88 season, with Thorpe nudging out Theus as the top player while the team continued to founder during the Derek Smith error era. 20.8 and 10.2 for Thorpe.
Sign of the times: Bill Russell gives up coaching the team after a 17-41 start, and Reynolds returns to go 7-17 over the final 24 games.
Fun(?) fact: Michael Jackson plays the new ARCO Arena 28 times!
1988-89
Kenny Smith. (Checks notes, adjusts tie, clears throat.) Kenny Smith.
Long story short, only five players that year managed to play at least 65 games for the Kings: Smith (81), Vinnie Del Negro and Harold Pressley (80), Rodney McCray (68) and Jim Petersen (66). Of those, Smith provided the largest contribution, clocking in at 17.3 points and 7.3 assists per game.
I still think that the 88-89 season was one long practical joke played on head coach Jerry Reynolds by Bill Russell. Thorpe was traded for Rodney McCray and Jim Petersen before the season began, and LaSalle Thompson, Randy Wittman, Ed Pinckney and Joe Kleine (nooooooooooo!!!) were sent out for Wayman Tisdale, Danny Ainge and Brad Lohaus. The 27-55 team finished 12-13 with the additions of Tisdale and Ainge, and although the Kings would lose Lohaus in the expansion draft, they were about to strike gold with the #1 pick in the draft!
Sign of the times: Ricky Berry. Just a shocking, sad situation.
Fun(?) fact: On Dec. 28 Jerry Reynolds jumped up to argue a call with referee Blaine Reichelt and immediately passed out. Reichelt initially T'd Reynolds up, but rescinded by the time Reynolds was strapped to a gurney and hauled out. The Kings held on to beat the Portland Trailblazers 112-111.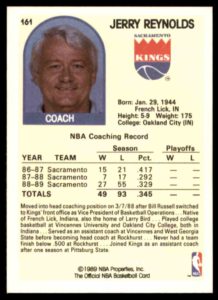 1989-90
Wayman Tisdale. Wayman's 22.3 and 7.5 edges out Danny Ainge. This was the year of Dick Motta, and if you want to know more about this season, go read Reynolds Remembers. In spite of Tisdale's efforts, this was the first year that it became sort of tough to be a Kings fan. One of the big reasons (aside from Motta):
Sign of the times: Pervis Ellison. You want to know why older Kings fans are just a little more nervous about Marvin Bagley than younger Kings fans? The answer may be Out of Service Pervis, the perfect yin to Bill Russell's front office yang. Both would be gone soon.
Fun(?) fact: Ralph Sampson played 417 minutes after being acquired from Golden State for Jim Petersen. Apparently no lessons were learned from the Derek Smith debacle.
1990-91
Lionel Simmons. If you want to make an omelet you've got to break a few eggs. The Kings decided that four draft picks were better than one, and surely they would have better luck with the quartet of Simmons, Travis Mays, Duane Causwell and Anthony Bonner. Simmons went on to have a rookie season of 18.8 points, 8.8 boards, 4 assists, 1.4 steals and 1.1 blocks over 81 games.
Tisdale missed most of the season injured, and Motta had the team playing among the slowest paces in the league. The style of play was kind of a drag, but it was fun watching the youngsters grow in real time.
Sign of the times: Leon Wood played twelve games for the Kings. He would go on to become an NBA referee, so incensed over Motta and the post-game meal spreads that he engineered the outcome of game 6 of the 2002 NBA Western Conference Finals. It's all there, people! Connect the dots!!!
Fun(!) fact: Jim Les led the NBA in three-point field goal percentage (.461), converting on 71 of 154 attempts.
–
The first six years saw five different €œbest€ players: Theus, Thorpe, Smith, Tisdale and Simmons. I'm sure that we will see more of this type of yearly change over the next seven years. Be sure to tune in for our next episode: €œFor Richmond or Pooher.€