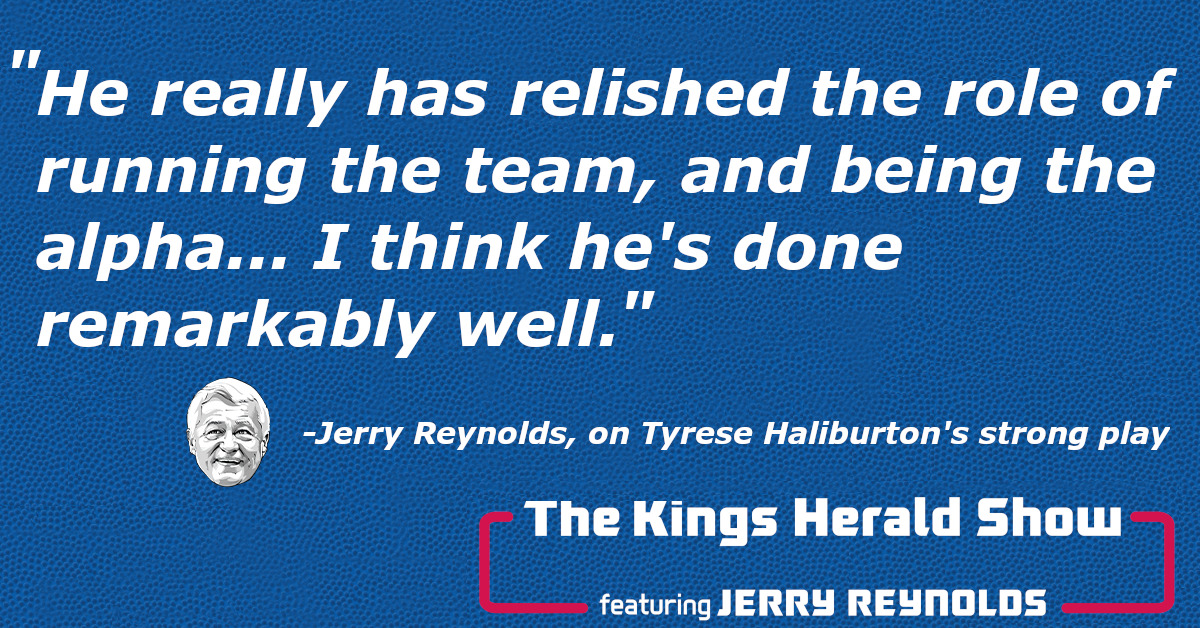 With just 8 games remaining in the 2020-21 Sacramento Kings season, Jerry Reynolds, Will Griffith, and Tony Xypteras are back with another episode of The Kings Herald Show to break it all down.
What, if anything, can we learn from the final 8 games? How has Tyrese Haliburton performed in De'Aaron Fox's absence? What does Buddy Hield's future in Sacramento look like heading into a massively important offseason for Monte McNair and the Kings organization? Catch all that and more on this weeks episode of the The Kings Herald Show.
Timestamps:
(2:00) What can we learn, if anything, from the final 8 Kings games this season?
(6:00) Will Luke Walton commit to playing the youth at the end of the Kings roster for big minutes down the stretch?
(8:15) Tyrese Haliburton's strong play as the lead guard for the Sacramento Kings.
(18:00) Will Buddy Hield still be a member of the Sacramento Kings next season, and how does he fit with Fox and Haliburton moving forward?
(27:00) Why are the Kings able to sweep a good team like Mavericks, but can't beat up on bad teams like the Pistons?
(34:50) Is the NBA's new play-in playoff system fair, and something they should continue to do in the future?
(44:00) Parity in the NBA today heading into the 2021 playoffs.
You can also find The Kings Herald Show wherever you listen to podcasts, but if we're missing a platform of your choosing, leave us a note in the comments and we'll get to work. If you can subscribe, rate, and review the podcast on any and all platforms, that would be greatly appreciated, too. It's the easiest way you can support the show!
Apple.
Spotify.
Google.
Stitcher.
In addition to our bi-weekly podcast with Jerry Reynolds, we also record a Patreon exclusive Q+A once a month where Patrons at any level can Ask Jerry Anything.
You can submit questions for Jerry on Patreon, or post your questions in the comments right below this post! Or you can just yell questions to Tony or Will on twitter.
And finally, you can sign up for our Patreon here.
Thanks for listening!