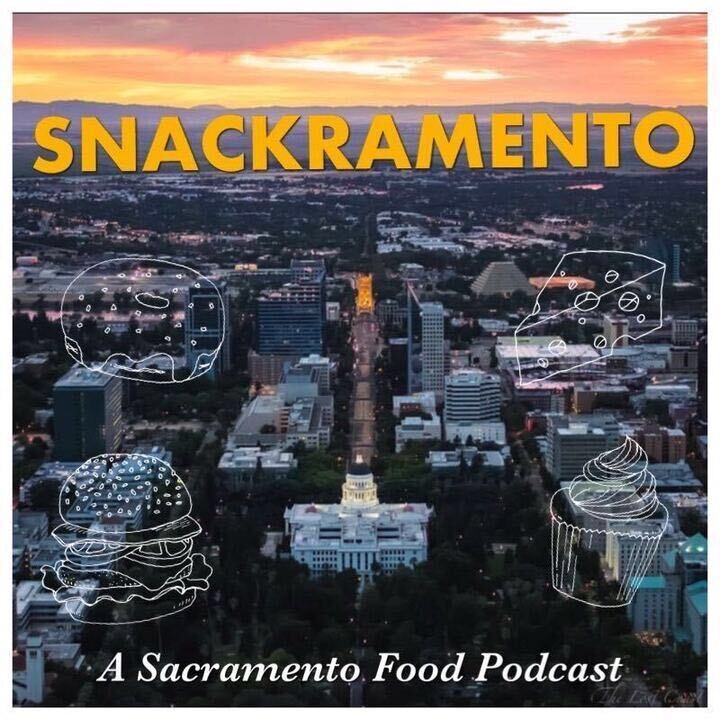 Welcome back to Snackramento!
It's the hottest day of the year, so we're bringing you a cold treat! Sacramento is a city divided by ice cream preferences. The Arden Area loves Leatherby's, Land Park is all about Vic's, West Sac reps Devil May Care, and Gunther's is the pride of Curtis Park. Before embarking on this journey we took to twitter to find out exactly what we were getting ourselves into.
This weekend we're recording on Sacramento's best ice cream shops!

What's your favorite spot?

€" Snackramento Podcast (@SnackramentoPod) May 22, 2020
On this episode we choose our sides and take a stand! Well, Richard and Kevin do. Will is a coward...
Here are our local recommendations for ice cream shops:
Kevin - Gunther's
You aren't a real Sacramentan until you've spent some time fighting over the best Ice Cream Spot in the city. After explaining the significance of Lady Bird to out of towners, this is our regional pastime. I've been training for this my entire life so let's cut to the chase: I'm Team Gunther's.
As a McClathy kid I obviously have a lot of love for Vic's. I'm still lamenting the loss of my beloved neighborhood Burrs. And I logged many hours drinking out of tiny water cups at Leatherby's before I was old enough to know better. But there's just something magical about Gunther's. I'm ready to hear your arguments against but I mean, they've been helping us beat the heat in Curtis Park since 1940! As far as I'm concerned they're the undisputed champs. No one has been doing it longer and no one does it better. It's just phenomenal Ice Cream mixed with a little bit of nostalgia, from a legitimate Sacramento institution.
You really can't go wrong at Gunther's but for my money, the Fruit Freeze €œ50/50€ is the way to go. It's what they're known for and you need to experience it at least once. I went with a strawberry and lemon 50/50 with vanilla ice cream in the middle, and it was exactly what my body required. If that all sounds a bit too adventurous to you, go orange/orange with vanilla ice cream and get ready to enjoy the hell out of the next few mins of your life. If you're new in town, not a Sac native, or just never got around to going... trust me on this, just head down Franklin Boulevard, don't stop until you hit the most instagrammable sign in Sacramento and get in line.
I await your hate.
View this post on Instagram
Richard - D.R.E.A.M. & The Parlor
In truth, I probably shouldn't feel any type of way about the ice cream wars of Sacramento. I was not born or raised in this area. More importantly, I have never been to Leatherby's, Vic's, or Devil May Care. But I do know one thing: Gunther's ice cream is the best I've ever tasted. And we are lucky they distribute their product to restaurants and shops throughout the area.
One of those places is in my neck of the woods. D.R.E.A.M. Ice Cream Parlor is in central Stockton. While they don't make their own, they do a nice job providing options to spice up an already stellar base. Churro sundaes, hong kong style waffles, and stuffed donuts are their specialties. If you are in the 209 and need your Gunther's fix, D.R.E.A.M. is there for you.
I also need to show love to the original ice cream donut of Sacramento. The Parlor did it first and best, plus they make their own. Their flavors are fun and original. Try Elmo's Revenge, a red velvet vanilla base with chunks of oreo, cookie dough, and chocolate chip. My personal favorite is their taro flavor, but it's not for everyone.
Will - Leatherby's & Devil May Care
I'll save you the drama of my time trying to find an ice cream parlor that could take my money and do it safely recently and get right to the point: Leatherby's has the best sundaes and ice cream concoctions in Sacramento. Yes they're famous for their Black and Tans but I don't know if I've ever heard of someone not being pleased with what they ordered, myself included in this.
I want to give some Covid-19 related props to Leatherby's: they've really risen to the challenge of making their stuff accessible to patrons: ordering ahead of time was a breeze, but they've also converted most of their parking lot into a drive thru with numbered spaces to wait, complete with masked and gloved attendants who allow you to pay right from your car. It was by far the most organized experience I've had yet.
As for the actual sundae: I'm a huge fan of chocolate peanut butter concoctions so Nicole's Peanut Butter Cup was the ticket. A massive portion of their chocolate ice cream sitting on top of brownie and layered over the top with their peanut butter sauce, this thing earned every penny of the $11 it cost. There wasn't too much of any one thing, neither the chocolate or peanut butter were overwhelming anything else and brownie was still moist enough to be broken apart with a plastic spoon and eaten with the ice cream and sauce, not just after finishing the other portions. As I mentioned at the end of the podcast, the Ice Cream Wars have only winners. Leatherby's certainly didn't lose this time around.
I'm also giving a shout out to my original first choice for our ice cream episode, Devil May Care in West Sacramento. I'd never heard of this place until I saw the comments in our Snackramento Twitter poll all crying out at the injustice that was us not listing Devil May Care as a candidate Now, if you've listened for more than five minutes to our podcast, you know I'm a fan of the risky and out of thinkers and one look at their menu shows that Devil May Care is doing something different and special out there and I'm excited to get to try it at some point. On the day I went, they fell victim of the times we live in and to their own success a bit: they only had two flavors left (a risky peanut butter and jelly sandwich and a chamomile ginger) which would have been absolutely fine as a single scoop, but they were also only able to offer pints to go. Any other time, any other day and I'd be able to rave about how cool this place was and the quality of their ice cream, we just weren't able to connect on the first visit. Fear not however, we might already have something in the works to rectify this and I can't tell you how excited I am for it.
Yo! What's up @SnackramentoPod ? I'd love to treat you guys to some @dmcicecream and show you that we do traditional flavors as well.
First time hearing the podcast. I'll be listening regularly now. https://t.co/1Ym3fmpJau

€" Jess €œcult favorite€ (@jessmilbournjr) May 28, 2020
You can find the Snackramento Podcast wherever you get your podcasts. Please be sure to subscribe so you don't miss a single episode, and we'd love it if you could rate and review the show as well (it really helps).
Let us know who won our Sundae Draft and which side you're taking in the Sacramento Ice Cream Wars in the comments below.
Who won our ice cream sundae draft?@kfippin: cookies n cream & cookie dough with hot fudge, caramel & butterfingers@ivanowskinba: mint chip & rocky road with chocolate syrup, whipped cream & oreos@WillofThaPeople: vanilla with magic shell, brownie chunks, peanuts & reese's

€" Snackramento Podcast (@SnackramentoPod) May 25, 2020