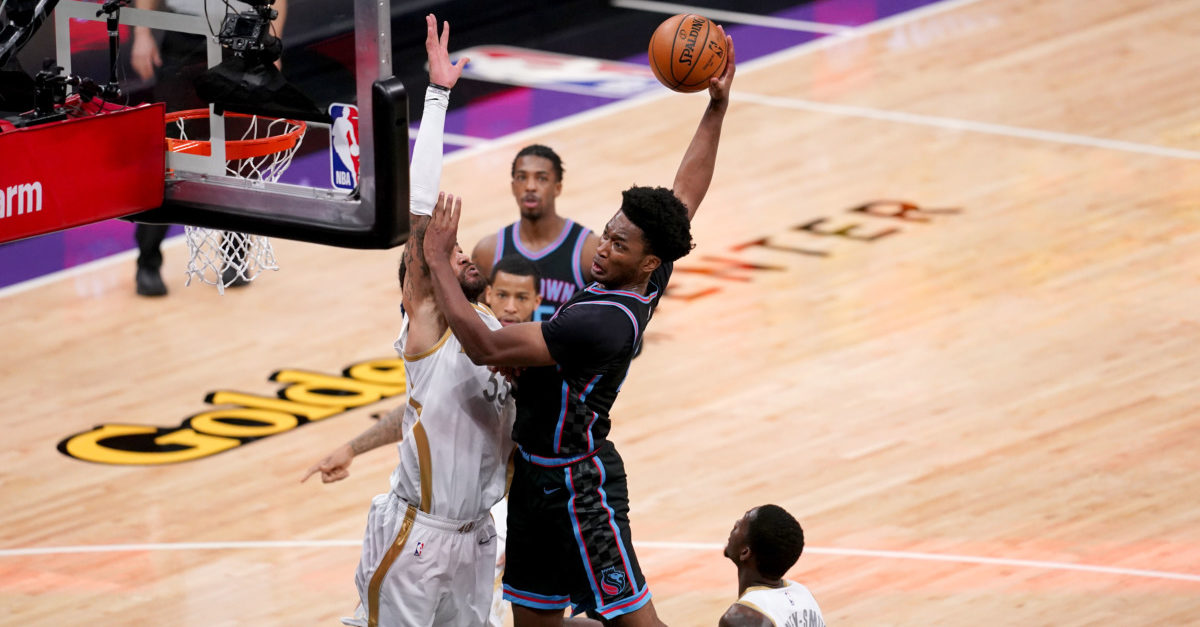 The Sacramento Kings had struggled with their backup centers all season. Hassan Whiteside had numbers but wasn't particularly effective. Chimezie Metu was decent but lacked the size to match up with bigger opponents. The Kings had acquired Chris Silva at the trade deadline, but he barely played before the Kings had seen enough and waived him. But everything fell into place when the Kings signed Damian Jones to a 10-day contract. His combination of size and ability made him an ideal backup center behind Richaun Holmes.
After two successful 10-day contract, the Kings rewarded Jones with a multi-year deal, giving Jones a nice pay raise for the remainder of the year, and giving Sacramento a non-guaranteed option to keep Jones next season.
Jones' numbers aren't the stuff of legends, but 6.9 points, 4.5 rebounds 1.4 assists and 1.0 blocks per game is solid production for a low-usage player giving you 20 minutes a night. Add to those stats his defensive presence (opponents shot 6.9% worse from inside 6 feet compared to their season averages when guarded by Jones, per NBA.com/stats), and you have a solid backup big man.
I hope that Jones can stick around with the Kings next season, and I'll be surprised if he isn't. He's a low cost player who doesn't need the ball in his hands and finds ways to contribute on both ends of the court. Of Monte McNair's moves around the fringes, bringing in Damian Jones was a definite success.