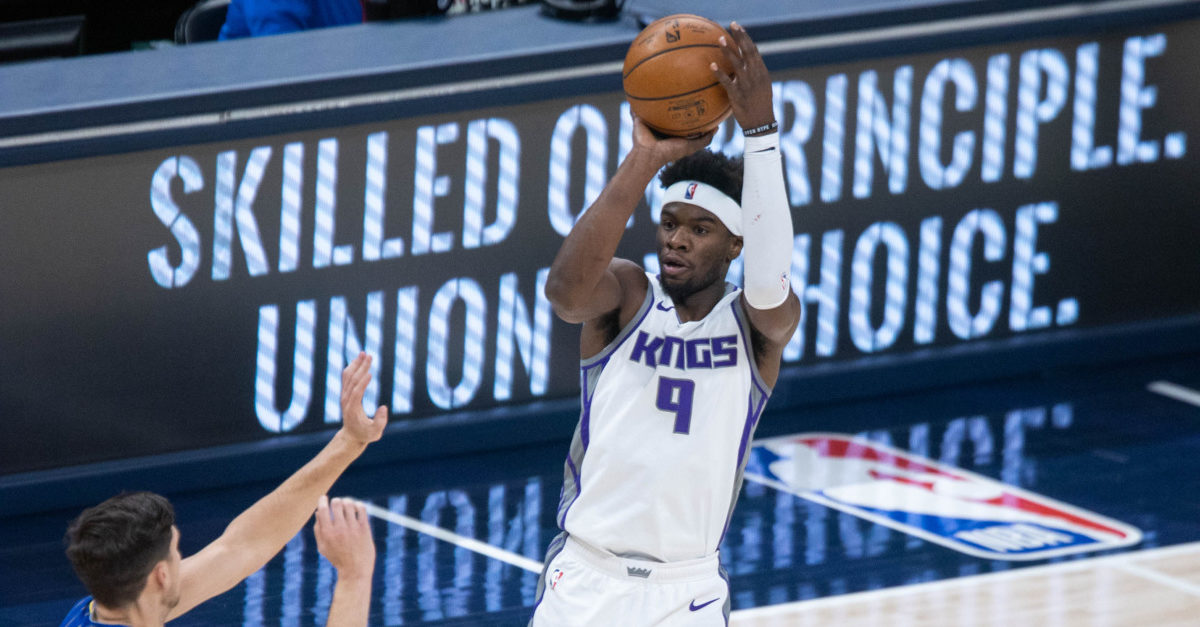 The Sacramento Kings announced on Tuesday that they have extended a Qualifying Offer to Terence Davis, making Davis a restricted free agent.
This move was an expected formality. Not giving the QO to Davis would have made him an unrestricted free agent. Even if the Kings have zero interest in retaining Davis, it's simply smart asset management to provide the QO. It opens up the opportunity for sign-and-trade agreements, and the QO can be rescinded at any time if the Kings need the cap flexibility for any reason.
RFA status also means that the Kings can match any offer sheet that Davis signs with another team. Once an offer sheet is signed a sign-and-trade is no longer an option, but it gives the Kings a way to keep Davis if he signs a low-cost deal.
It's been previously reported that Davis is seeking a deal worth $9 million per year. The Kings are under no obligation to even make an offer, and are able to see what Davis commands on the open market.
Davis was acquired from the Toronto Raptors for a second round pick at the trade deadline. Davis was a productive player on the floor for the Kings, but has serious allegations of domestic violence off the court. While some charges have been dismissed, Davis is still subject to a protection order at this time, according to the most recent information that's been reported.
Free agency begins on August 2nd and contracts can officially be signed as early as August 6th.