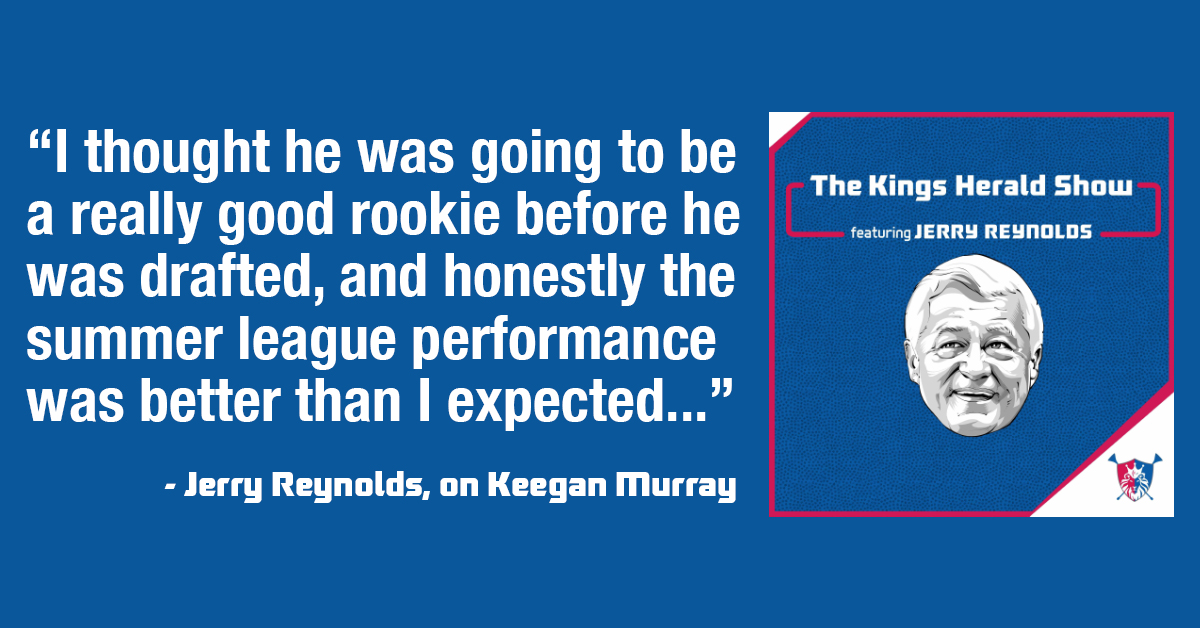 The Kings Herald Show returns following another good summer league run for the Sacramento Kings. They didn't take home the championship this time, but Summer League MVP Keegan Murray sounds like a win to me.
For the first half of the podcast this week, hear Jerry Reynolds, Will Griffith, and Tony Xypteras talk about Keegan Murray's dominance, promising performances from Keon Ellis and Neemias Queta, and more of your typical Kings news commentary.
For the 2nd half of the podcast we asked Jerry a bunch of fan questions that were submitted through our Patreon, Twitter, and the comments section below for a little sneak peak at the Patreon exclusive show we do with Jerry once a month.
As always, thank you for your support, and thank you for listening.
You can find The Kings Herald Show wherever you listen to podcasts, but if we're missing a platform of your choosing, leave us a note in the comments and we'll get to work. If you can subscribe, rate, and review the podcast on any and all platforms, that would be greatly appreciated, too. It's the easiest way you can support the show.
Apple.
Spotify.
Google.
Stitcher.
In addition to our bi-weekly podcast with Jerry Reynolds, we also record a Patreon exclusive Q+A once a month where Patrons at any level can Ask Jerry Anything.
You can submit questions for Jerry on Patreon, or write your questions in the comments below this post! Or you can just yell questions to Tony or Will on Twitter.
And finally, you can sign up for our Patreon here.
See you all back here in a couple of weeks.