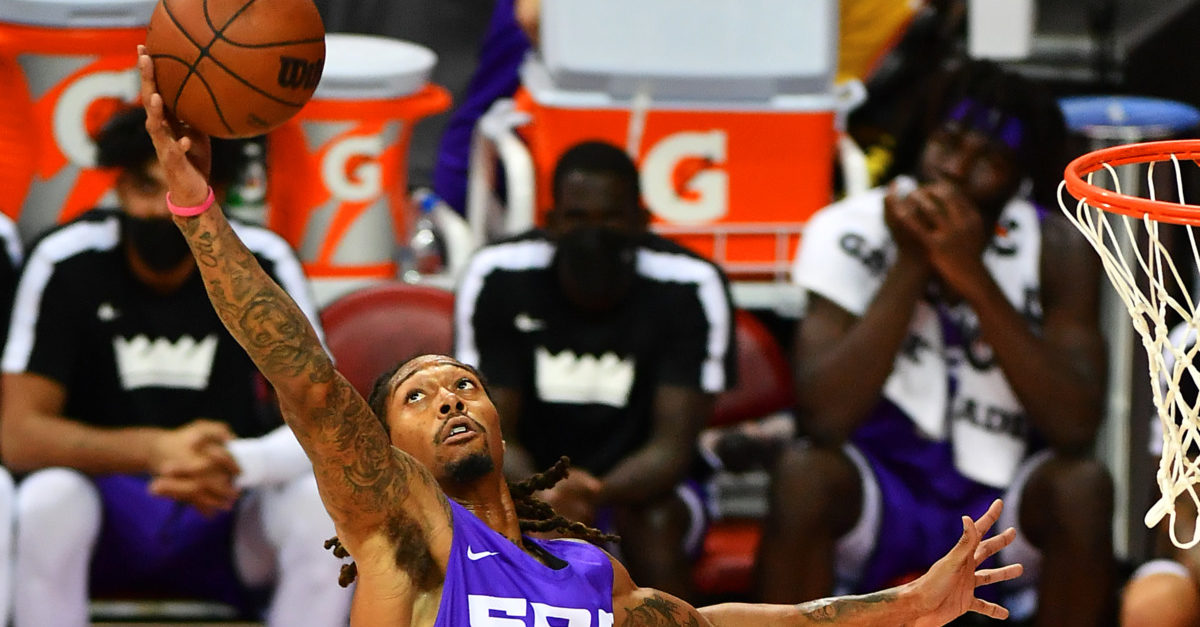 The Sacramento Kings are signing Emanuel Terry to an Exhibit 10 contract, according to reports.
According to league source, the Kings have signed Emanuel Terry to an exhibit 10 contract and he will join the team for training camp. They have also acquired his G League rights from the Agua Caliente. Terry played very well in Cal Classic and Las Vegas Summer League.

— James Ham (@James_HamNBCS) September 8, 2021
Terry had a standout performance for the Kings in the California Classic and Vegas Summer League. His hustle and effort kept off the screen. It's fantastic to see the Kings rewarding Terry's play.
For the specifics of how an Exhibit 10 contract works I'll defer to our own Tim Maxwell, who recently explained it in a mailbag:
Teams can carry up to 20 players into training camp, with the need to cut the roster to 15 before the start of the season. If the Kings liked a player in Vegas, whether he played for them or not, they could offer the Exhibit 10 one-year, non-guaranteed deal. The player will likely be cut, and they know that walking in, but it gives them a shot to make the full club, and if they are cut, they'll be given a financial incentive, maybe $50,000 to stick with that organization's G League affiliate. That sounds like a great deal for both sides, and it is a great deal for the player, but remember that the team doesn't control that player's ability to sign with another NBA club - it just lets them develop him on their minor league team.
In short, Terry will make some extra money and the Kings maintain his rights for the G League.
Personally, I'm happy we'll be seeing him in Stockton. He earned a longer look from the Kings organization. Congratulations to Emanuel!