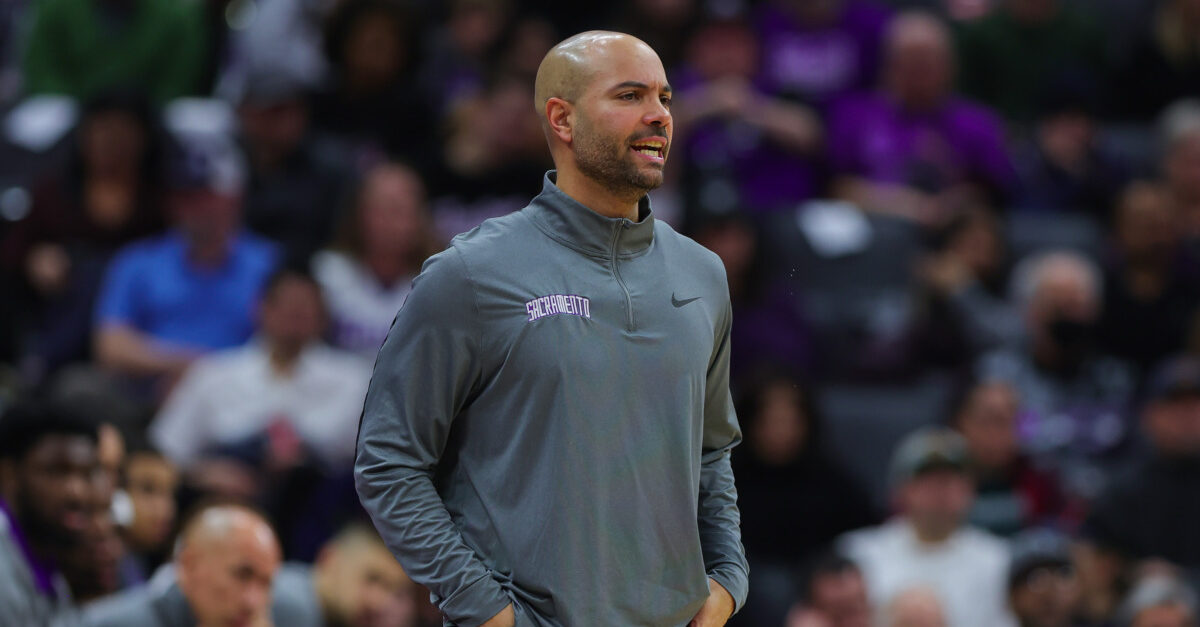 Sacramento Kings lead assistant Jordi Fernandez continues to gain buzz as a rising star in the NBA coaching world, and is advancing to the final round of interviews according to multiple reports.
ESPN Sources: The Phoenix Suns are advancing four coaches to meet for interviews in the coming days: Nick Nurse, Doc Rivers, Kings associate HC Jordi Fernandez and Suns associate HC Kevin Young.

— Adrian Wojnarowski (@wojespn) May 24, 2023
The Suns' five coaching finalists will meet with owner Mat Ishbia, president James Jones and other team officials in Michigan later this week, sources said. https://t.co/yY7Gbh0BCM

— Shams Charania (@ShamsCharania) May 24, 2023
However, following the reports from Woj and Shams, Chris Haynes reported that Phoenix is not yet at it's final stage.
Phoenix has yet to reach final stage of interviewing candidates for its head coaching vacancy and are expected to meet with Milwaukee associate head coach Charles Lee and Golden State assistant Kenny Atkinson, sources tell @NBAonTNT, @BleacherReport.

— Chris Haynes (@ChrisBHaynes) May 24, 2023
Amid these multiple reports all contradicting each other (is it 4 candidates? 5? Are they even at the final stage??), everyone seems to agree that Jordi is still a candidate for the position.
Jordi also interviewed for the Toronto Raptors head coaching position last month:
Kings associate head coach Jordi Fernandez interviewed for the Raptors head coach opening over Zoom at 6 AM PST on Saturday morning from his hotel in San Francisco. https://t.co/RN4aQ7EPhF

— Marc J. Spears (@MarcJSpears) April 29, 2023
The Raptors' search has been wide-ranging and is still ongoing.
Given Phoenix's title aspirations and the other names involved at this point, I would be surprised if the Suns end up hiring Jordi away this summer. One thing is clear though: eventually some smart team is going to decide Jordi is the man to fix their franchise.