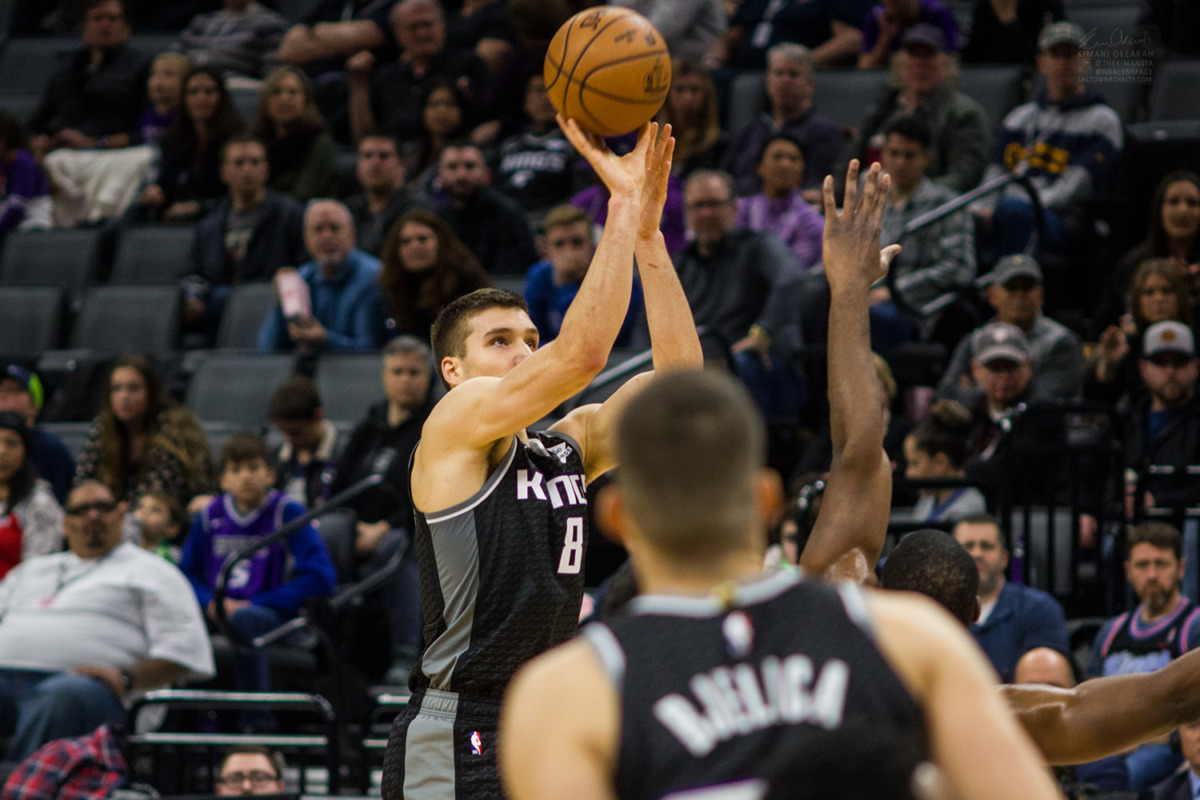 The Kings won a game in the bubble! Let us rejoice! But it was a game with very little defense, so let us rejoice in moderation. The Kings dropped an incredible 49 points in the first quarter alone, and five Kings finished in double digit scoring.
Bogdan Bogdanovic came out firing on all cylinders on Thursday. Following a horrible 1-15 performance against Dallas, Bogi had a team high 35 points on 13-20 shooting, including 6-9 from beyond the arc.
De'Aaron Fox finished with 30 points, 10 assists, 3 rebounds and 3 steals. He was aggressive throughout the game, attacking the basket and trying to draw fouls. At times it led to some ill-advised shots, but aggressive Fox is good Fox.
It was a well-rounded offensive effort for the Kings overall. Harrison Barnes had 22, Nemanja Bjelica finished with 11, and Cory Joseph and Alex Len added 10 and 8 from the bench, respectively.
Buddy Hield was a different story altogether. Buddy finished with jsut 3 points on 1-5 shooting. Luke Walton only played Buddy 11 minutes. Harry Giles also didn't see much action, only logging one minute of game time. Walton relied heavily on his starters, but it's hard to fault him for that considering how terrible the Kings looked whenever the bench was in.
The Kings hit their shots, but didn't put up much resistance on defense. Luckily the Pelicans were also uninterested in defense, so the teams just took turns scoring on each other. Sadly that wasn't as fun as it sounds. The first quarter was a blast to watch, the rest of the game felt like two out-of-shape boxers lazily swinging until one got too tired and fell over.
There's little time for the Kings to celebrate, as they play the Brooklyn Nets tomorrow in Sacramento's only back-to-back of the bubble.