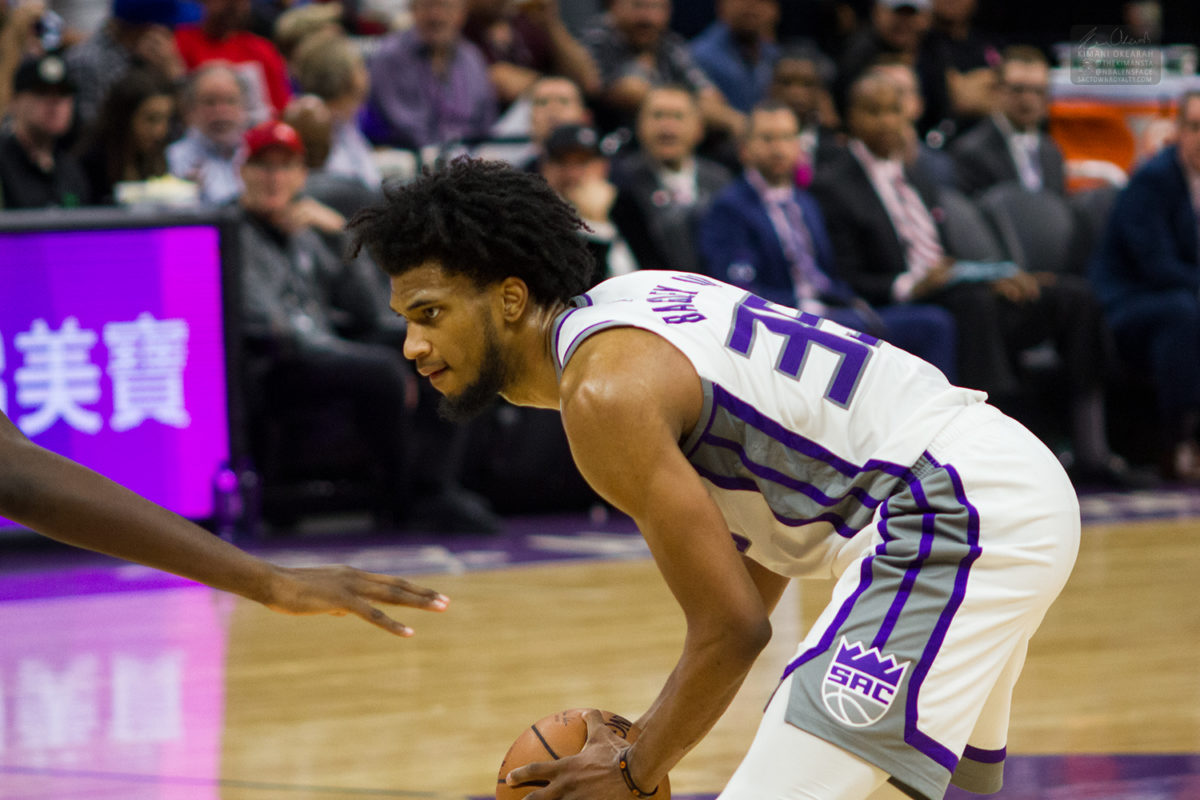 Marvin Bagley spoke about his health and conditioning progress in a press conference Thursday afternoon.
€œI feel great,€ Bagley said. €œI feel 100 percent€¦ I'm ready to go.€
The second year big man said he is currently under no restrictions in his workouts and is feeling no pain in his foot. Bagley said he can't remember the last time he did experience pain related to the injuries that held him out of 51 games for the Sacramento Kings this season.
When asked about what he has been doing for his game since the season was put on hold in March, Bagley repeatedly stressed two areas where he believes he is improving.
First, Bagley said he is spending lots of time in the weight room, with the goal of being able to hold up against the larger centers in the NBA.
€œI was 230-something (pounds),€ Bagley said of his playing weight near the beginning of the season. €œNow I'm at 240.€
Secondly, Bagley said his shooting is coming along nicely as well. He and his brother, Marcus Bagley, have been getting plenty of shots up at their home court. He said he is seeing significant progress in his jumper.
When questions from the media turned to Bagley's role with the team once play resumes later this month, Bagley deferred to head coach Luke Walton
€œWhatever he's going to do is out of my control,€ Bagley said. €œI have no expectations.€