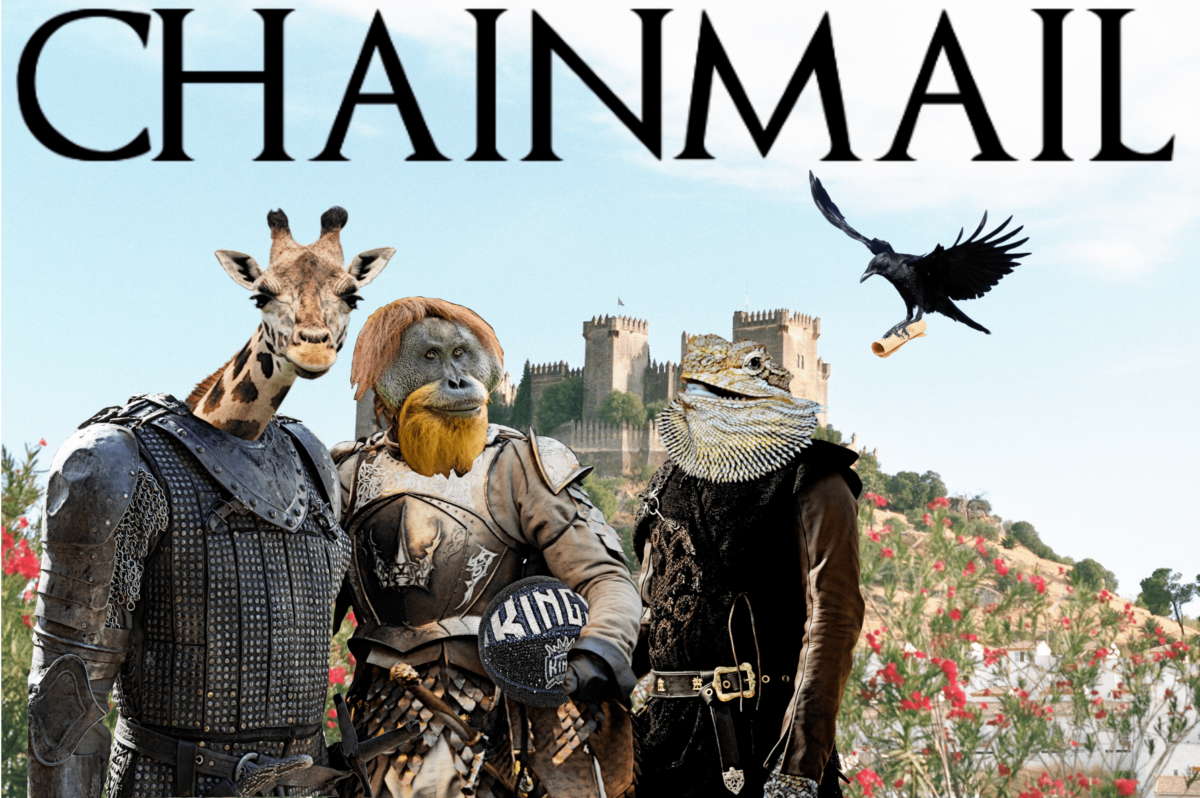 Thank you everyone for your fabulous questions this week. Let's jump right in!
From TheFifthMookie:
What is the number of injuries / games missed threshold before the team has to move on from MBIII? Is there any scenario where they don't offer him the extension?
Tim: "Moving on" feels like a common theme when discussing Marvin Bagley on the interwebs, but I don't really understand that desire from an organizational structure. If moving on means trading Bagley, I don't see that as a realistic possibility, as he holds very little value in the moment, due to his on-court limitations, his contract cost, and his health. He's probably sitting right around the value of Markelle Fultz when he was dealt to the Orlando Magic, and he garnered a top-20 protected first round pick and a second rounder: not exactly a bounty. And even if Marvin would provide a little of a higher value than that, let's say a pick in the teens in the 2020 draft, his potential is too high for that paltry of a return. Including him in a package for a higher-tier player also doesn't feel realistic, as the Kings don't have any other quality young players to send along to assist in a rebuild.
If "moving on" means cutting or not guaranteeing Bagley's option, that also feels preemptive and foolish. The Kings don't need $10 million of cap space. They need stars to put next to De'Aaron Fox, and as scary as it sounds, Marvin Bagley is their best hope of finding that long-term partner for Fox. The Kings are stuck with Marvin Bagley and Marvin Bagley is stuck with the Kings.
Will: To put this second question first, I just don't see a scenario where the Kings don't offer him an extension. Even with the various random injuries he's seemed to acquire since joining the Kings, a cost controlled asset like Bagley is worth offering an extension on. Remember, Vivek was a minority owner of the Warriors back when Steph Curry had ankles made of soggy corn chips and signing Steph to the team friendly extension was the biggest reason that the Warriors had the room to sign the players that got them over the hump and into championship consideration to begin with. Ownership and management alike may very well see Bagley's injuries as freak in occurrence and may choose to see the silver lining, offer him a decent amount of money and then hope to hell he grows into a monster during those next four years. For the franchise to move on from him completely would take nothing less than the tearing of an achilles, ACL or MCL. Even then, I would expect them to be hesitant. 
Rich: I'm struggling with how to discuss Bagley. I wrote a whole article about how expectations of him should be lowered dramatically. Then I saw Buddy ask the media not to talk about him too much. On the surface, I think that's a bit silly. The media is a scapegoat for too many things, and you can't ask us not to cover important news. But Buddy is right when he says Bagley is young and going through a lot. So basically I'm going to be honest, but tread as lightly as possible here.
There is no numerical threshold that will kick in for Bagley. It's too complicated for anything like that. If you mean "moving on" in terms of literally trading or declining an option, I would say that seems like an overreaction. But as far as moving on from his perceived potential, I'm all for it. Bagley can't be viewed as an essential part of the future. If he makes it big then he makes it big, but for now he's just another player that has to earn his spot in the rotation.
From Kangzville:
So...is Bagley a bust?
Tim: Not yet. Has he been headed in that direction over the last 12 months? Yes, but his song is far from being finished. There's every chance that Marvin has simply had some bad luck injury-wise, he gets healthy over the next few months, and he enjoys a career full of 75+ game seasons. I would wait until the end of Bagley's rookie contract, at a minimum, before confidently calling him a bust.
Will: I've always been pessimistic about Bagley and I truly didn't see his transcendence in college and how he was supposed to be the franchise cornerstone that Vlade and Company had selected him to be. That being said, I think there is a distinction to be made here: the second overall pick in the 2018 draft itself was a bust, the player selected however, is not. Vlade blew that pick. We can rehash it till the end of our days. I plan to. But, I really hesitate to call any 20 year old a bust. Marvin's first few seasons have been suckerpunches. Even when he has played well, he's never played as well as He-Who-Must-Not-Be-Drafted and while that isn't fair to Bagley, the comparison will be there forever. The injuries have been more than deflating for fans and it sounds like from Buddy Hield's perspective, they're starting to weigh on Bagley as well. I truly think that if Bagley's injuries are freakish in nature and he can play 70+ games in the next handful of seasons to come, he can get himself to fringe All-Star level production. Never the production needed to eclipse a couple of players picked after him, but enough for the fanbase not to talk about it any longer. Bagley has the raw tools necessary to quiet us down a bit, he just needs the opportunities to grow into that player. The pick was a bust, Bagley isn't. 
Rich: Here I go again being overly diplomatic, but the term "bust" is too loaded for me to apply to a second year player that has shown legitimately positive flashes. Will he be what Kings fans expected from the number two overall pick? No. But he could still finish his career as a top-ten player from his draft class. Until that possibility is off the table, I don't think he can be considered a bust.
From Kingsguru21:
If you could change anything about the organization, what would you change?
Tim: The unprofessional, inexplicable decision making that's exhibited from the very top to the very bottom. The fact that the Kings frequently make mistakes isn't the primary source of frustration for most of the fan base. It's the fact that the organization constantly makes errors that no other franchise could make, simply because leadership refuses to acknowledge that the "normal" way of doing things may hold some value.
Vivek Ranadive hired a coach before a GM, fired a succesful coach because that GM manipulated him, then hired another coach before his next GM, fired another couple of coaches, and then hired Vlade Divac as the GM - a man with zero experience in an NBA front office. That decision directly led to Vlade Divac drafting several players, in part because they simply said they wanted to come to Sacramento. It also led to Divac firing another talented coach, in favor of his friend, who he handed the job with no actual search being performed. And let's not forget that one of Vlade's best friends has been promoted throughout the years, to the point in which he's now the second-ranking official in the front office.
It's these mind-boggling, unorthodox decisions that have cost the Kings a decade-plus playoff drought. If the team started to follow some traditional paths, they might actually find themselves a modicum of success.
Will: This might be a bit different and maybe even a bit counter-intuitive, but if I could change a single thing, the thing that I feel like would do the most good for the Sacramento Kings franchise and their fans… I would add a couple of zeroes to the end of Vivek's net worth. Taking Vivek from $700 million to $70 billion would allow Vivek the freedom to screw up as often as he wanted to without worrying about cost. As a Silicon Valley guy, I'm sure he's used to constant tinkering and tooling, building and scrapping and rebuilding and taking him into Steve Ballmer money would allow him to dump a coach accused of sexual assault and keep moving, dump a GM who he extended after a single decent season, hire Sam Hinkie and let him be a Dr. Frankenstein for a few years. Do we need superstar players? Well let's go out and get them. Sacramento doesn't have enough hotel rooms for an All-Star Game? Let me build them. Wait, there's no cup holders in the upper deck? Lets stretch this stadium design a bit wider, or invent a new cupholder or what the hell ever else his worst impulses drive him to do. The Golden 1 Center is great, DOCO is decent, but have you seen the plans that Ballmer has for the Clippers? Imagine Vivek dropping that money on Sacramento. Money can't buy happiness, is a false adage. It can buy you happiness, it can buy you the services of the greatest general managers and coaches and players on Earth, it can buy you championships and it can certainly keep your fans entertained while they wait for those other things to arrive. 
Rich: This is a phenomenal question, and there are so many good answers. For me, I would give this team the gift of self-awareness. Star players will come and go. Good decisions and bad decisions will be made. But the persistent inability to acknowledge what other teams understand is the true killer. You don't go 14 years without the playoffs because you make mistakes. You go 14 years without the playoffs because you don't even understand what mistakes you are making.
From HongKongKingsFan:
Coach Walton said he will push the pace in those 8 games,
and we knew the Kings plays better if they push the pace. How would that strategy affect the playing time for the players, e.g. Yogi can play really fast, while CoJo don't, and Alex Len cannot run fast, but maybe Parker can run faster.
Tim: Switching to a young, athletic team would be the easiest way to get up and down the floor, although a fast-paced team doesn't necessarily need every single player in a lineup to be lighting fast. Guards and wings are probably the biggest influence in that arena, so getting Bogdan Bogdanovic some minutes at point guard, playing DaQuan Jeffries over Jabari Parker or Corey Brewer, and making sure Kyle Guy gets a few spot minutes would certainly help the cause.
Will: Focusing on the fast break and pushing the pace really doesn't mean that all five players have to be lightning quick. Len could operate in a fast paced lineup if he had three guards and Harrison Barnes along side him. Throwing in our G-League guys and giving them the green light would certainly speed things up as well, though I suspect that really won't happen once the true games start.
Rich: I think the team adds pace by going young. I wouldn't put it past them to go really, really young. Recently I wrote an article about the three rookies getting more playing time than anyone could have expected, and I believe that. DaQuan Jeffries, Justin James, and Kyle Guy should all get legitimate opportunities at one point or another. I just think that's the nature of an unstable situation like the bubble.
From TyrekeFan1:
How can the Kings make up De'Aaron Fox's production if he misses a couple of games with this ankle injury?
Tim: The short answer is that they can't. Originally, I would've answered with a need for Marvin Bagley to do his scoring-thing off the bench, but with his absence, the Kings will be extremely reliant on Bogdan Bogdanovic and Buddy Hield to put up some major numbers: especially Hield.
Will: Quite simply, they cannot. If Fox misses a few games, Corey Joseph and Yogi Ferrell would need to turn in career best numbers in order to make the came level impact as Fox does on the court and I just don't see a world where that happens. Fox is the engine that runs this team, without it, you might as well turn off the TV and wait for August 20th and the NBA Draft. 
Rich: The easy answer is that they can not. The more contrived, less accurate answer would be to rely on point-Bogi. While I value Cory Joseph in his backup role, I don't think his style can ever provide anything similar to what Fox does. A little Bogdanovic magic might be able to get there for a game or two.
From MichaelMack:
 Is there an all-star-ish level of player that you think we can dangle multiple assets for, or a more established player than we were talking about last week? Or even making a huge offer of multiple draft picks and a couple of our better players?
Tim: Marvin Bagley's injury kind of ended that possibility for me. Sure, the Kings have first round picks to offer another team, but outside of that, most organizations that are looking to trade high-profile players for assets in a rebuild, and Sacramento doesn't possess a single attractive, young player on their roster outside of De'Aaron Fox. Sure, they could do something like send Buddy Hield to Philadelphia for Al Horford and a decent player, but the roster feels a little bit stuck right now, unless the Kings actually try to get younger, which feels unlikely given this front office's track record.
Will: The only All-Star level players that can be had are three that we probably don't want. We could probably dangle enough assets for Kemba Walker, but he doesn't fit our timeline and wouldn't move the needle for us enough to be worth draining the cupboard for. Same goes for Chris Paul, plus he's an asshole and even older than Kemba. The most intriguing and attainable of the All-Star level players that could maybe, just possibly be had would be Rudy Gobert. The guy is a perennial DPOY candidate and less than six months older than Buddy Hield, so he fits the timeline roughly. That being said, he admits to being a bit of a jerk to his star counterparts and has been known to rub teammates the wrong way if he isn't getting the touches he deserves. His defense would immediately transform the team and allow De'Aaron Fox to play more loose in the passing lanes, but again there would be great concerns on whether or not he'd move the needle enough to be worth the assets it would take to get him. 
Rich: I don't have anyone in particular in mind, but the general concept of consolidating assets is growing on me. The Kings are strangely deep (when healthy) but in a low-functioning way. I'd rather get risky with the last few spots in the rotation in order to get another solid option. There is such limited space for a young player to grow in this group. Say the Kings draft a guard, will they get any minutes? What about a big man? Can they get priority over Holmes, Bagley, Bjelica, and the small-ball Barnes minutes? Even if the Kings miraculously decided to draft a small forward, can you trust the Kings not to bog them down with another Ariza type signing or Bazemore type trade? Go ahead and make some moves. I'm ready.
From Kosta:
If you were stuck inside a bubble like the one at Disney World, how would you spend your days? What would you do with your free time?
Tim: I would play a lot of basketball, watch a lot of basketball, read many, many books, smoke a bunch of meat (and no, that's not a euphemism for something else - I really like smoking meat), and play Warzone for about 15 hours per day.
Will: Back in college when I was living in the dorms and didn't have a car on campus, if I wasn't in class or studying, I was pretty much running fives on any court I could find, or refining my form on whatever hoop the game-in-progress wasn't using. Five nights a week I was on the hardwood for 3 hours, getting in reps. I'd venture to guess my NBA bubble would be somewhat similar. I play roughly 1.5 video games regularly. I'm pretty much tone deaf, so I wouldn't be making music. I'm a terrible fisherman, though I try a few times a month. I'd probably be Jimmy Butler, dribbling my basketball in my room at 4 am, trying to fall asleep, bored as hell. There's only so many times in a year you can watch Letterkenny and consuming too much Cormac McCarthy would end up with my teammates scared of me every time I opened my trap.
Rich: Pretty much exactly how I do now. Watch sports, write about sports, talk about sports. Play the occasional video game. Watch Netflix. I don't get out much. Please help me.